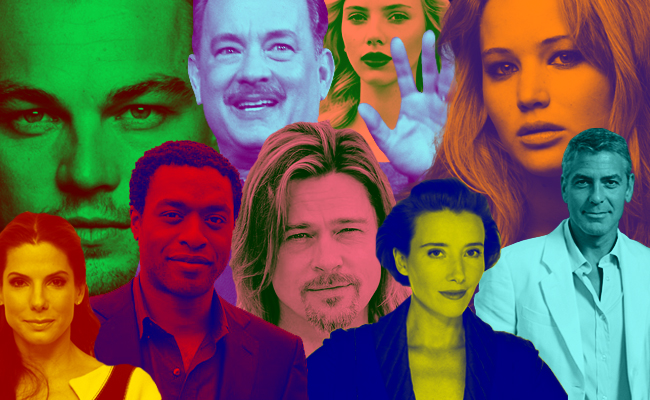 If you're a filmmaker looking to attract smart, adult audiences and award-show buzz this fall, it seems your best bet may be to set your movie in one of the following settings: out at sea, out in space, or in any year before 1980. Who knows which actors and directors will walk away winners at the Oscars next March, but here are 16 highly anticipated releases that hold plenty of promise.
---
Universal Pictures
Rush
September 13
Ron Howard takes on the true story of two Formula One rivals—Britain's free-spirited, charismatic James Hunt (Chris Hemsworth) and Austria's hyperfocused Niki Lauda (Daniel Brühl)—whose constant one-upmanship in the 1970s pushed international auto racing to both glorious new highs and tragic new lows.
With titles like Apollo 13, Cinderella Man, A Beautiful Mind, and Frost/Nixon on his résumé, director Howard has become one of the most dependable names in American cinema for sturdily enjoyable and affecting films—and Rush explores some of Howard's favorite themes, like the intimacy of male competition and the power of steadfast, unconditional married partnerships. Come for the adrenaline-fueled racetrack scenes and Hemsworth's likable, long-haired James Hunt lookalike, but stay for Catalonia-born Brühl—who you might recognize from 2009's Inglorious Basterds—as the almost sociopathically dedicated Lauda.
Watch a trailer here.