Fall Books Preview: 22 Notable New Releases
Pack your reading list with big names and new voices in both fiction and non-fiction alike.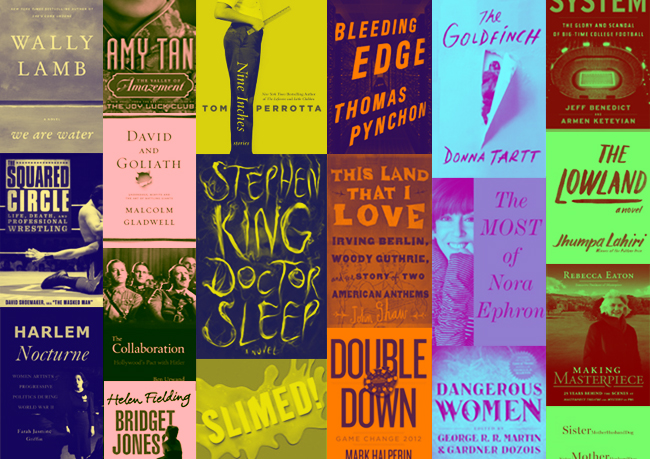 As we move into the back-to-school months of autumn, the always-appealing smell of new books is about to reach peak irresistibility. This fall has already brought a handful of talked-about reads in fiction (Margaret Atwood's MaddAddam), in nonfiction (David Epstein's The Sports Gene), and even in nonfiction about fiction writers (David Shields and Shane Salerno's Salinger), and the remaining months of 2013 offer more promising picks. Whether they're big releases from best-selling authors or works by lesser-known writers poised to delight or enlighten, here are 22 books we're looking forward to.
---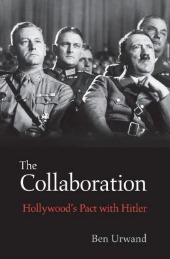 The Collaboration: Hollywood's Pact with Hitler
Ben Urwand
September 9 (Harvard)
As Hollywood courts international audiences more than ever, Ben Urwand's investigation into cinema's darkest time shows just how low the industry has gone to reap profits from across the globe. Following Hitler's rise to power in the 1930s, many American studio heads—several of whom were Jewish themselves—agreed to leave anti-Nazi sentiments off the silver screen so as to ensure access to the lucrative German market. Studios submitted scripts for German approval, changed credits to erase Jewish performers, and canceled any project that was remotely critical of the Nazi party or its genocidal persecution of Jews.
Urwand's decade of archival research uncovers rampant cinematic censorship, but it also brings to light some more horrifying history: MGM not only helped fund Nazi weaponry, but its top Germany executive divorced his Jewish wife at the Propaganda Ministry's request shortly before she wound up in a concentration camp.
---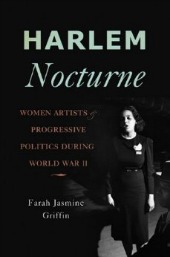 Harlem Nocturne: Women Artists and Progressive Politics During World War II
Farah Jasmine Smith
September 10 (Basic Books)
Columbia University professor Farah Jasmine Griffin spotlights the achievements of three young, artistically brave black women who lived in Harlem during the Second World War and laid the framework for the Civil Rights movement: writer Ann Petry, dancer and choreographer Pearl Primus, and musician and bebop pioneer Mary Lou Williams. According to Publishers Weekly, the book marks "a giant step to securing the place all three subjects merit in American cultural history."
---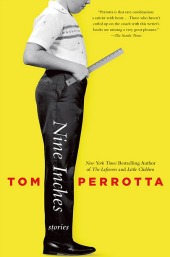 Nine Inches
Tom Perrotta
September 10 (St. Martin's)
Tom Perrotta returns with his first collection of short fiction since 1994's Bad Haircut: Stories of the Seventies, which eschewed the easy wisecracks about disco and Charlie's Angels in favor of intimate, frank looks at the milestones of small-town youth.
Publishers Weekly deemed Bad Haircut "a convincing portrait of a time of life, illuminating all the profound cruelty and tenderness of adolescence," so take it as a good sign that Nine Inches, similarly, finds depth in the seemingly mundane: an instant, surprising spark of connection between an elderly woman and a benched high-school football player; a fleeting romance between two teachers.
---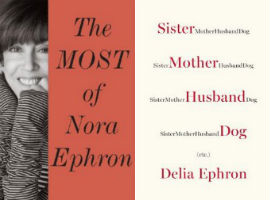 Sister Mother Husband Dog etc.
Delia Ephron
September 17 (Blue Rider)
The Most of Nora Ephron
Nora Ephron
October 29 (Knopf)
When multi-talented writer Nora Ephron died last year, her contemporaries and collaborators—from Lena Dunham to Tom Hanks and Billy Crystal—immediately and ardently remembered in the fondest of ways. The Most of Nora Ephron, a collection of her best and most famous writings, places her final work, the play Lucky Guy, alongside the text of her funny, ferocious commencement address at Wellesley and the famous deli scene from When Harry Met Sally, among others.
Delia Ephron's latest compilation of stories and essays, meanwhile, deals largely with the process of mourning her sister Nora. But the similarly well-rounded other Ephron, also an author and screenwriter, additionally includes humorous musings on their projects together, their relationships with their other two sisters, and why every news station's daily weather report should be replaced once and for all with a how-to-wear-your-hair-today report.
---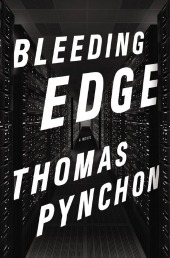 Bleeding Edge
Thomas Pynchon
September 17 (Penguin)
Thomas Pynchon's "technothriller" takes place in his own birthplace—Long Island—and follows single mom and small-time fraud investigator Maxine Turnow as she misadventures through the world of post-dotcom-boom, pre-9/11 New York. When she starts sniffing around the finances of a computer-security firm, though, people start dying—and suddenly Maxine finds herself in a weird web of deception, tangled up with hackers, coders, the Russian mob, and a "professional nose obsessed with Hitler's aftershave."
Bleeding Edge is Pynchon's eighth novel; his previous seven, most notably his 1974 National Book Award winner Gravity's Rainbow, have been hailed for their intense complexity, as well as sometimes called "unreadable."
---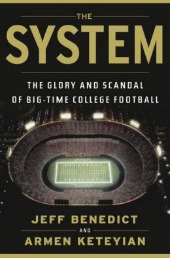 The System: The Glory and Scandal of Big-Time College Football
Jeff Benedict and Armen Keteyian
September 17 (Doubleday)
It's common knowledge, by this point, that there's more than a little casual corruption happening in college sports. But when an investigative reporting team gained unprecedented insider access and then spent almost two years observing some of the nation's most football-fanatical schools, they were both fascinated by the grand infrastructure of college sports  and shocked all over again by what they saw and heard. Some of the darker accounts in the book describe a student "hostessing" program to lure in University of Tennessee recruits, and hushed six-figure payments to Texas A&M recruits' parents.
Jeff Benedict is a Sports Illustrated feature writer and author of several books examining the intersection of sports and law (perhaps most famously Pros and Cons: The Criminals Who Play in the NFL), and Armen Keteyian is an 11-time Emmy winner who regularly contributes to Showtime's 60 Minutes Sports. Given their credentials and their chosen subject matter, their first book-length joint effort could have some explosive consequences.
---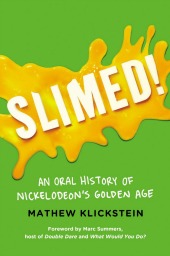 Slimed!: An Oral History of Nickelodeon's Golden Age
Mathew Klickstein
September 24 (Plume)
Today, Nickelodeon nostalgia is mostly fodder for BuzzFeed listicles and gossip items about Amanda Bynes's downward spiral. But the channel's rise to prominence was actually a major breakthrough in children's entertainment, as Klickstein illustrates through interviews with more than 200 insiders, including Doug creator Jim Jinkins, SNL alum Kenan Thompson, and Double Dare host Marc Summers. Slimed! explores the behind-the-scenes drama of controversial shows like Ren & Stimpy and the family lives of its child stars, but it also reveals the network's unconventional programming and knack for recruiting up-and-coming talent (Hunger Games author Suzanne Collins was on the writing staff for Clarissa Explains It All)—as well as the secret ingredients to the network's famous green slime.
---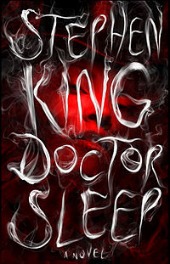 Doctor Sleep
Stephen King
September 24 (Scriber)
As we wrote earlier this year, Stephen King's long-awaited sequel to The Shining revisits its tortured protagonist Dan Torrance several years into his adulthood. Dan, now using his "shining" to help others, encounters another magical being in the form of 12-year-old Abra Stone, who he must save from the True Knot, a clan of malicious paranormals who live off the steam that children with the "shining" produce when they die.
---
The Lowland
Jhumpa Lahiri
September 24 (Knopf)
Set in the 1960s, Jhumpa Lahiri's latest novel tells the story of Subhash and Udayan, two identical-looking but ideologically opposite brothers from Calcutta. When they reach adulthood, Subhash immigrates to America while Udayan stays and joins the Naxalite movement to fight poverty and inequality in India. But when a family secret is revealed, Subhash returns to his homeland to help heal the wounds to his broken family.
Lahiri, who won the Pulitzer Prize for her 1999 short-story collection Interpreter of Maladies and followed up with the bestselling The Namesake three years later, has been called a "one-trick pony" for her tendency to revisit the theme of Indian-American immigration—but the Man Booker Prize judges might disagree, as they've longlisted The Lowland for this year's award.
---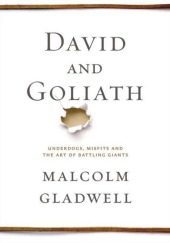 David and Goliath: Underdogs, Misfits, and the Art of Battling Giants
Malcom Gladwell
October 1 (Little Brown & Company)
Malcolm Gladwell's first four social-psychology-for-everyone books all hit the international bestseller lists, so there's little reason to doubt that his fifth—a critical look at heroism, underdog mentality, and the ingrained idea of "overcoming obstacles"—should be any different.
Few details have been revealed about the book's contents at this point, but according to the publisher, David and Goliath "examines the battlefields of Northern Ireland and Vietnam, takes us into the minds of cancer researchers and civil rights leaders, and digs into the dynamics of successful and unsuccessful classrooms"—and explains when a disability is really an advantage, when a trauma-filled adolescence is really a good thing, and under what circumstances it's best to not send your kid to the best school he or she can get into.
---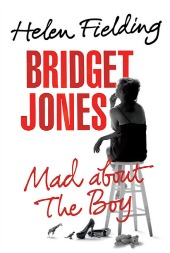 Mad About the Boy
Helen Fielding
October 15 (Knopf)
There's not much yet known about the first Bridget Jones novel in 14 years (after 1996's Bridget Jones's Diary and its 1999 sequel Bridget Jones: The Edge of Reason), except that it finds the Austen-inspired modern heroine in what author Helen Fielding has called "a whole new idea for a phase of her life that I can't jinx by describing it."
So as Bridget herself might say, Well, bollocks.
But there's no shortage of intrigue as to where the older but maybe-not-wiser Bridget will go next. At the end of the last book, "Bridge" was engaged to nice-guy hero Mark Darcy, and the newly released cover has generated some speculation that motherhood is part of the mysterious next phase of Bridget's life. And then there's this: In this latest, present-day installment, according to Fielding, Bridget discovers Twitter.
---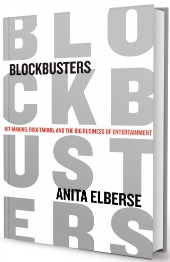 Blockbusters: Hit-Making, Risk-Taking, and the Big Business of Entertainment
Anita Elberse
October 15 (Henry Holt)
Thus far, 2013 has seen a startling number of big-budget flops as well as a wave of high-profile Kickstarter projects that sought the funds major studios wouldn't provide. Why is Hollywood so insistent on the philosophy that bigger is better, even when the results can be disastrous? To answer that timely question, Harvard Business School's Anita Elberse explains how mass-market franchises are the only way the entertainment industry can rake in astronomical profits—especially as digital technology erodes older models. Though its title focuses on film, Blockbusters addresses all aspects of entertainment, from the inner workings of book publishing to why Lady Gaga's paychecks are as inflated as her on-stage persona.
---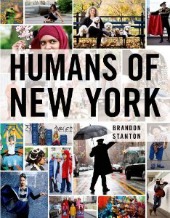 Humans of New York
Brandon Stanton
October 15 (St. Martin's)
The first of two collections from the popular blog of the same name, Humans of New York is the coffee-table rarity that's both visually arresting and disarmingly deep. Since he started his photographic census in 2010, Brandon Stanton has captured more than 5,000 people's images and recorded more than 50 of their life stories. The photographs in this volume, some of which have never been published before, capture the city's inhabitants with a commendable eye for demographic diversity and everyday street fashion. But it's Stanton's interviews with his subjects, usually excerpted from their rawest moments, that are the most captivating as they highlight both the hardship and the little victories of an often-unforgiving city.
---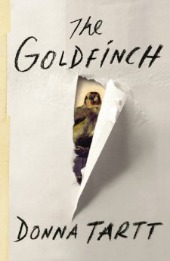 The Goldfinch
Donna Tartt
October 22 (Little Brown & Company)
When 13-year-old Theo Decker survives an accident that kills his mother, he gets absorbed into his wealthy family friends' decadent lives. Alienation sets in, as does persistent, acute longing for his mother, and Theo clings to a small token that reminds him of her: a tiny, strange painting that, as he grows older, draws him into art's dark, dangerous New York netherworld.
Known for her long-gestating but critically acclaimed forays into the disturbing inner lives of traumatized kids (a la 1992's The Secret History and its 2002 follow-up The Little Friend), Tartt will likely seize the opportunity to once again showcase her unique, unsettling narrative power.
---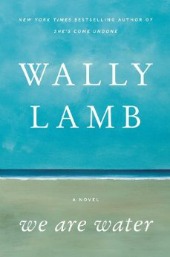 We Are Water
Wally Lamb
October 22 (HarperCollins)
Artist Annie Oh has been married for 27 years and has raised three children when she falls in love with Viveca, the wealthy, well-connected art dealer who jumpstarted Annie's career—so she sheds  the life she's known and begins planning a new one with Viveca. Set in a small New England town during the first years of the Obama administration, We Are Water tells the story of two women whose impending same-sex marriage is newly legal but nonetheless disruptive to Annie's suddenly shattered family.
Wally Lamb, a former writing instructor and facilitator of a writing program in a women's prison, returns to the fictional town of Three Rivers, Connecticut, where he's set some of his past works, like 2008's The Hour I First Believed and the 1998 bestseller I Know This Much Is True. The latter was selected alongside his first novel, 1992's She's Come Undone, for Oprah's Book Club.
---
Making Masterpiece: 25 Years Behind the Scenes at Masterpiece Theatre and Mystery! on PBS
Rebecca Eaton
October 29 (Viking)
The woman who brought Downton Abbey, Sherlock, and Upstairs, Downstairs to your television set shares the story of how PBS's Masterpiece series—the longest-running drama series in the country—grew from small public broadcasting project to Anglophile television powerhouse. Since its inception in 1971, Masterpiece has adapted numerous biographies and literature classics for television, and Eaton, whose decades-long career as its executive processor earned her a spot on Time's Most Influential People list, documented much of it. The book includes Eaton's personal photos, interviews with directors and writers, and anecdotes about some of Masterpiece's biggest names, including Maggie Smith, Benedict Cumberbatch, and even Harry Potter himself, Daniel Radcliffe.
---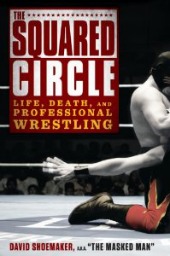 The Squared Circle: Life, Death, and Professional Wrestling
David Shoemaker
October 31 (Gotham)
The author of Deadspin's widely read "Dead Wrestler of the Week" column steps into the ring to defend professional wrestling's reputation once and for all. The first book from Shoemaker, also a Grantland contributor, traces the sport's history from its early 1900s origins to its modern-day incarnations, which are frequently written off as "fake" philistine spectacles. Yes, performance and showmanship have become integral elements of wrestling, but as he profiles some of its most famous personalities, Shoemaker makes a case not only for the intelligence and self-awareness of wrestling fans, but also for the sport's role as a time capsule of American values.
---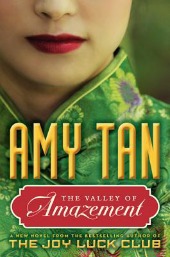 The Valley of Amazement
Amy Tan
November 5 (Ecco)
Amy Tan's last novel, 2005's Saving Fish From Drowning dealt with American tourism in a foreign land instead of her traditional subject matter—Chinese families, particularly mothers and daughters, and how their lives change as a result of immigration—and New York Times reviewer Andrew Solomon lamented, "Tan is wonderful at old fictions of ancient lands; let us hope she will return to that territory in the future."
Well, lucky you, Andrew Solomon: Tan's latest is a "family saga of fate and identity that moves from the lavish parlors of Shanghai courtesans to the fog-shrouded mountains of a remote Chinese village." In The Valley of Amazement, one mysterious painting touches the lives of three generations of women in a narrative that spans 40 years and reaches from the faraway mountains of China to turn-of-the-century Shanghai to 19th-century San Francisco.
Like Jhumpa Lahiri, Tan has a clear favorite subject area. But, also like Lahiri, Tan seems to have a why-fix-it philosophy: Her best-reviewed novels have been variations on her core theme, and 1993's The Joy Luck Club has been translated into 35 languages and is considered by some to be a modern classic.
---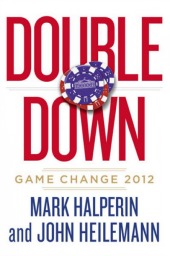 Double Down: Game Change 2012
Mark Halperin and John Heilemann
November 5 (Penguin Press HC)
When Game Change surfaced in 2010 and told the inside story of the 2008 presidential election in the form of a fast-paced political thriller, there were aftershocks both in literary circles and in politics. The New York Times' Michiko Kakutani called it a "spicy smorgasbord of observations, revelations, and allegations"; meanwhile, an unnamed "former top Clinton aide" told Politico that "Everybody talked. Anybody that tells you they didn't is lying to you." The book was later adapted for a TV movie and became this year's Golden Globe darling of the same title (much to Republican vice-presidential candidate Sarah Palin's aides' chagrin).
This year, Game Change's authors, journalists Mark Halperin and John Heilemann, are at it again, this time drawing inspiration from the 2012 presidential race between Barack Obama and Mitt Romney.
---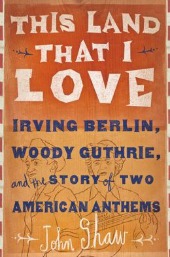 This Land That I Love: Irving Berlin, Woody Guthrie, and the Story of Two American Anthems
John Shaw
November 5 (Public Affairs)
Woody Guthrie's "This Land Is Your Land" and Irving Berlin's "God Bless America" have a lot in common—both were written by sharp-witted buskers flush with talent but often strapped for cash. Yet the two songs that rank among the country's most patriotic paeans have radically different takes on the land of the free: Guthrie hated his most famous work, which he wrote while homeless, and the song itself is a bitter response to Berlin's more sincere composition, which became popular amid Hitler's overseas ascent. Much of the songs' mythology is, at this point, well-known history, but this book from author and composer John Shaw is not without new insights. Shaw's research uncovers a previously unprinted verse to "This Land Is Your Land," and, along the way, he explores the complex origins and cultural appropriations behind some of America's other enduring musical relics.
---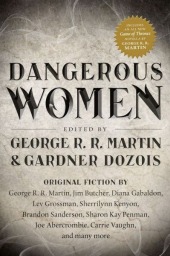 Dangerous Women
George R.R. Martin and Gardner Dozois
December 1 (Tom Doherty Associates)
The premise of Dangerous Women is simple and promising: George R.R. Martin and some of his neighbors on the New York Times fiction bestseller list—like Joe Abercrombie and Sharon Kay Penman—have written a collection of new, original short works that focus on tough, complex, deadly female characters. Of the 21 stories included in Dangerous Women, seven are set in their authors' famous invented worlds. According to the publishers, that includes "a new 'Outlander' story by Diana Gabaldon, a tale of Harry Dresden's world by Jim Butcher, a story from Lev Grossman set in the world of The Magicians, and a 35,000-word novella by … Martin about the Dance of the Dragons, the vast civil war that tore Westeros apart nearly two centuries before the events of A Game of Thrones."