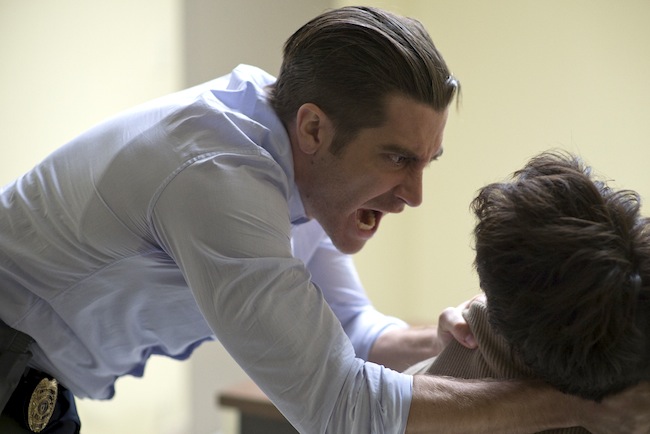 Alcon Entertainment/WB
Stylish, ominous, morally fraught.
Exploitative, derivative, comically improbable.
It would be nice simply to attach one or the other of these two descriptive sets to Prisoners, the American debut of gifted Quebecois director Denis Villeneuve. But such clarity is elusive here, and compelling cases can be made for both.
Villeneuve's somber thriller opens with the disappearance of two young girls on a bleak, chilly Thanksgiving Day in small-town Pennsylvania. Post-turkey-dinner, the girls venture out of the house alone, and they don't return. Their respective parents (Hugh Jackman and Maria Bello, Terrence Howard and Viola Davis) search for them with escalating alarm, but it is clear--both from the creepy camper that had been parked on street and from the menacing vibrato of the soundtrack--that Something Horrible Has Happened.
The driver of the camper turns out to be a young man (Paul Dano) with the cognitive capacity of a 10-year-old, and the detective in charge of the investigation (Jake Gyllenhaal) quickly rules him out as a suspect. But the father of one of the girls, Keller Dover (Jackman), is convinced that the boy knows something, and he decides to take matters into his own hands, with ever-grimmer consequences.