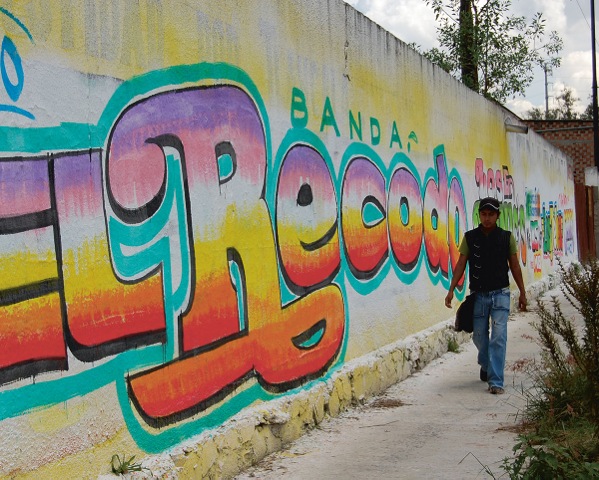 In central Mexico, walls are invitations to party. Since 1960, bardas de baile (loosely translated as "music walls") have illuminated exurban and rural areas with colorful, hand-painted advertisements for music, dances, and carnivals. Although these work of homemade graphic design share some of the characteristics of graffiti, they are not tags - and they are tolerated by the authorities. The new book Mexican Wall Painting: Bardas De Baile (Ghost & Co., New York) by Patricia Cué, a designer and design teacher at San Diego State University, examines these expressive painted letterings and the subcultures that have developed around them.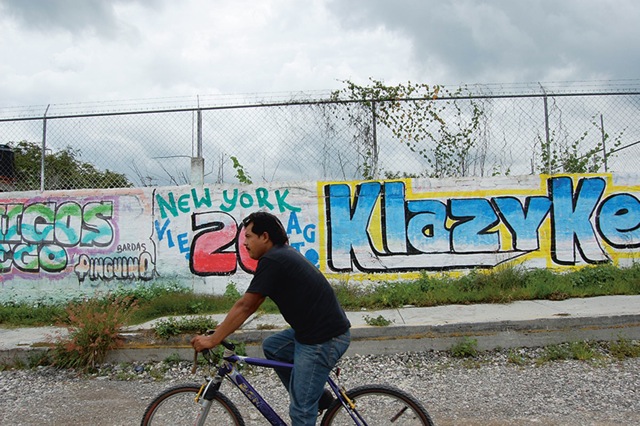 While going on car trips as a child from her hometown of Puebla (central Mexico), Cué was fascinated by the colors and the raw aesthetics of the painted wall signs that contrasted with the slick advertisements on actual billboards. Later, as an academic, she studied vernacular and traditional forms of design, deciding "to dig deep into how [the walls] were painted and by whom," she told me in an email. The project took five years to complete.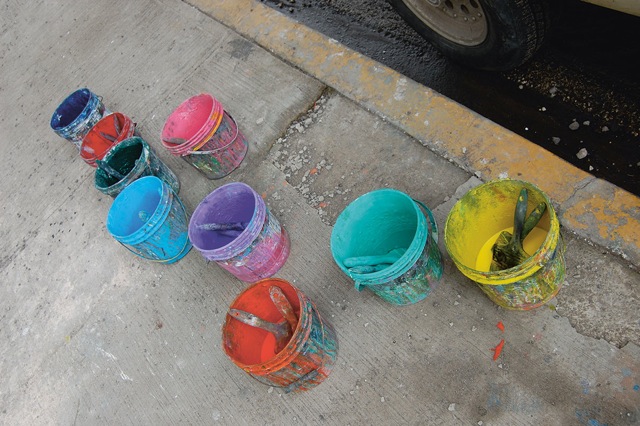 These signs emerged in the 1960s with the rise of the popular music styles, like Tropical, Cumbia, and Merengue. The phenomenon also coincided with new urban sprawl, at which time laws prohibiting political and social murals on roadsides went unenforced. Nonetheless, photographic documentation of these signs was rare. "Until my book Bardas de Baile," Cué said, "this form of design and advertising hardly got any attention due to its ephemeral and informal nature and the fact that these signs and the events they advertise are considered low-brow culture in Mexico." Today, she added, "the popularity of the music coincides with the music from the north, 'El Norte,' the music of unrequited love, immigration, and drug dealers: Norteño, Duranguense, Sinaloense, and Narcocorridos."