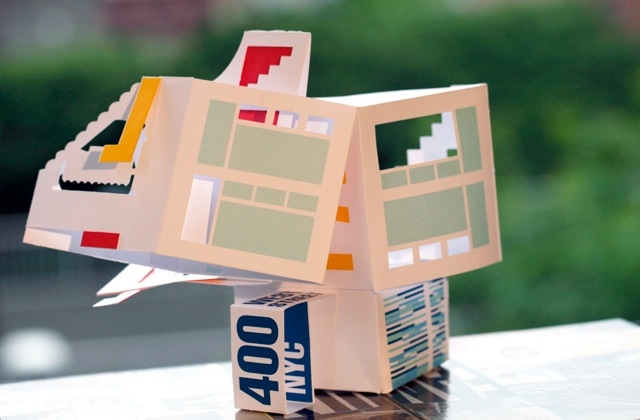 The recent sale of Newsweek offers just the latest sign that it's tough times in the magazine industry. But that doesn't mean new periodicals aren't popping up. Among the more intriguing is Vintage, an eclectic, highly tactile arts and culture biannual founded by Ivy Baer Sherman, whose very name sounds like it came off a masthead from the golden age of magazine publishing. "What better time to launch a publication than when all eyes are focused on the destiny of print?" she asks. "You've got everyone's attention."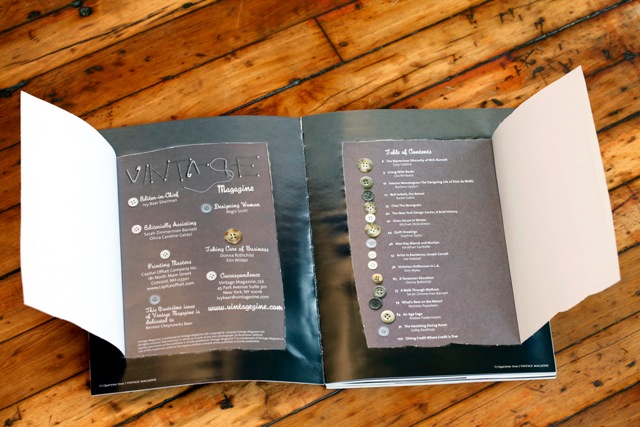 The philosophy behind Vintage is the same one behind the vinyl-records resurgence: There's a market for cool, touchable, analogue cultural products. So far, that philosophy has worked all right; each copy of the publication's four issues have sold out.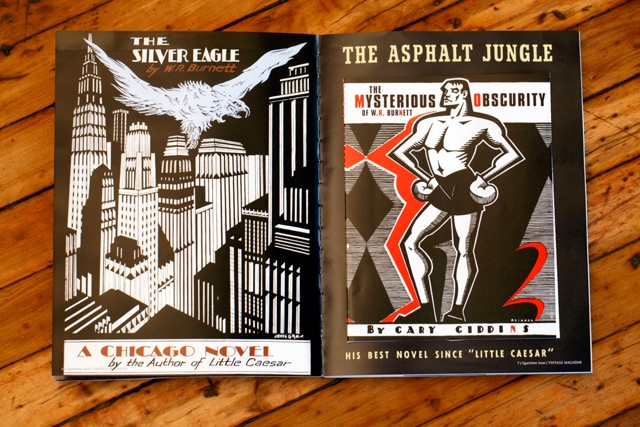 Sherman says she's aiming for "something extraordinary that at once informs, inspires, surprises, and delights." Each issue is a page-turning cacophony of interactive, pyrotechnical printing techniques, tricks, and indulgences, designed and produced by an array of contributors including printers, die-cutters, binders, a paper engineer (Shawn Sheehy), and a graphic designer (Regis Scott).  It's "something of a portable museum," with each edition representing "a new exhibition that I have the pleasure of curating." The article's culturally eclectic, artsy, and arcane content—including stories on bed jackets, Victorian doll houses in L.A., and artist Joseph Cornell—is chosen with an eye towards "setting out to explore how this particular artist's/writer's voice can blend and riff with graphic design, texture, dimension and the possibilities of print," Sherman says, adding that "each piece must stand on its own while fitting into the overall flow of the issue."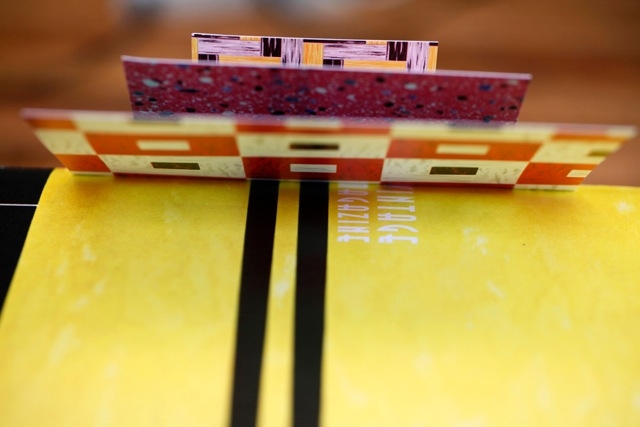 The current "Quatrième" issue (yes, the others are Premier, Deuxième, and Troisième), devoted to domestic architecture and design, features a multi-layered front and back cover combo suggesting a vintage linoleum catalog. Conceived by designer Chip Kidd, each of three fold-over layers reveals another pattern of linoleum, with textured paper stock also evoking linoleum. "Chip's cover sets the reader on a grand house tour from the floor up," Sherman says, laying out the edition's conceit, which loosely imagines articles as rooms. "The issue walks us across the linoleum and through jagged die-cut doors (embroidered by art student Heidi Loening), into a home greeted by books and library, into the bedrooms and interiors, then stepping outside to exteriors and facades, houses, villages, school buildings near and far, then back inside to the kitchen, the oven, the dining room and out…perhaps wishing for more to explore."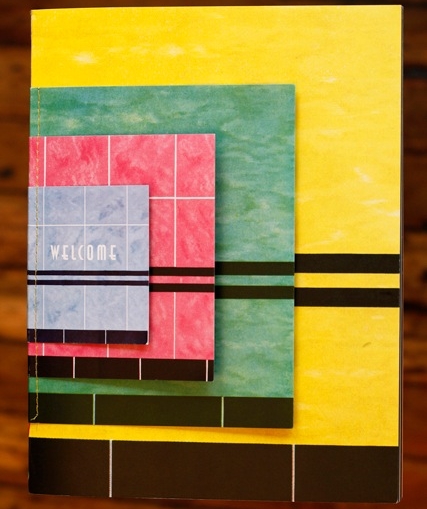 The library section of the Vintage "house tour," which happens to be my favorite spread, is the presentation of Gary Giddins's article "The Mysterious Obscurity of W.R. Burnett."  The story about a nearly forgotten noir novelist is published as a separate booklet bound between a facsimile of the original book jacket of Burnett's "Iron Man," and glued onto a page featuring the original cover of Burnett's "The Asphalt Jungle." "I wanted to recreate for Vintage readers the sensation of reading Burnett cover to cover," Sherman says.
Virtually every story in the issue gets the Sherman treatment: Printing on different special paper stocks, sometimes die-cut, tipped in, and more. One of the most ambitious FX is a paper-over boards stand-alone insert that opens up into an intricate pop-up of Robert Novogratz's 400 West Street home—and what a home. "The aim is not ambitious display for the mere sake of it," Sherman says. "The building has a colorful, playful personality—as does the family of nine that lives therein. The bright white and Hudson River-blue townhouse seems as if it somehow sprouted forth onto the West Street-scape. It has angles. It is Dr. Seussian. What to do? This was a case for paper-engineer Shawn Sheehy. Ideas went back and forth between us resulting in the hands-on, DIY, pop-up for the home of DIY-savvy design team of Robert and Cortney Novogratz."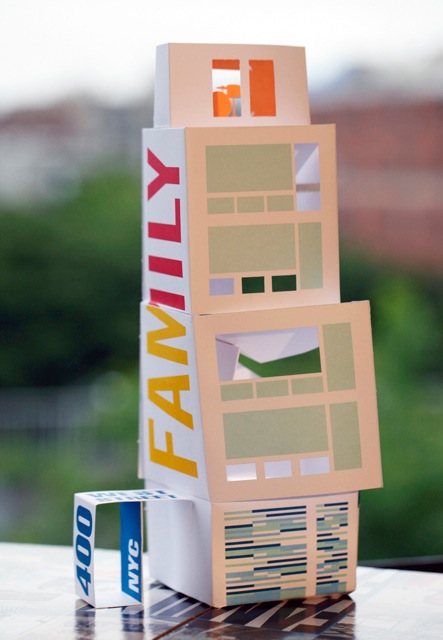 Vintage is a direct disciple of Flair, the short-lived (1950-51), audacious fashion/culture magazine edited by Fleur Cowles that pushed production boundaries with all manner of editorial-enhancing gimmicks. Vintage also owes a debt to the more recent Nest (1997-2004)—a quirky shelter magazine that presented a regular mix of FX on steroids—and the alternative art and literature magazine Esopus (2003-present), which is a trove of unprecedented paper inventions. After seeing Flair at a Pratt Institute 2003 retrospective exhibition, Sherman says, "I knew then and there that I wanted to create a magazine in the spirit of Flair for today's audience."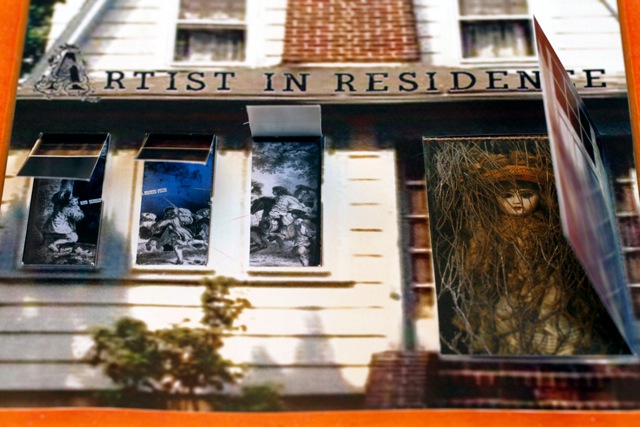 However, Vintage is not Flair encased in amber. Nor, despite the title, is it resolutely nostalgic, although there is a tendency for covering history. It is an artifact. Perhaps a marker along the road to the end of print, or its yet-unimagined future. "I hope for readers to be immediately intrigued—to be delighted as they journey through an issue," Sherman says.  "I hope for them to take pause – to see how aspects of history can come to life in new ways, with new textures. I hope for readers to celebrate the art of the magazine. I use the concept of 'vintage' in its broadest sense—to connote a sense of past, of fine quality and timeless elegance."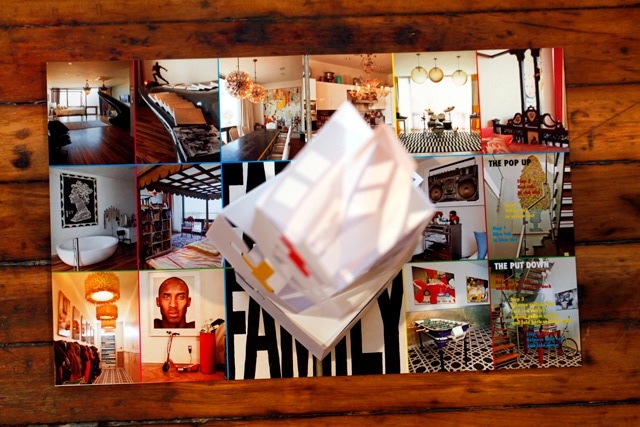 We want to hear what you think about this article. Submit a letter to the editor or write to letters@theatlantic.com.
Steven Heller
is a contributing writer for
The Atlantic
, the co-chair of the MFA Design program at the School of Visual Arts, and the co-founder of its MFA Design Criticism program.