Mud Runs, Movie Bloat, and Miley: The Week's Best Pop-Culture Writing
The most intriguing articles about entertainment we've come across in the past seven days
Click the links in the article titles to read the full pieces, and let us know what we've missed: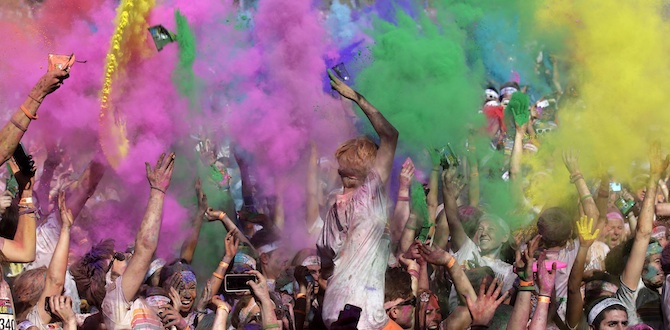 AP
Grantland
CrossFit, Tough Mudders, and the Rise of Social-Physical Challenges
Carles
If I told you that next weekend, a group of friends are getting together to participate in a fun event that merges our common physical and social goals, would you be willing to pay the affordable entrance fee to join us? Your decision to participate will indicate just how normalized you are. If you say yes, it will prove that you are interested in celebrating your physical health while providing us with a social context in which to achieve all of our inherent human goals together. Like most healthful activities, the event will wag a carrot in front of your face with the promise of turning you into a better person by achieving a seemingly arbitrary goal. Afterward, we can go to a local chain restaurant and have a cold beer, because we worked off so many calories.

The rise of CrossFit, Tough Mudders, Color Runs, and other fringe regional social-physical events has brought us to an interesting place in the evolution of exercise commerce. These events have risen to widespread popularity as the last stand for physical fitness and the fight against an impending obesity epidemic. Social-physical events tap into our social drive by creating community events that present exercise challenges that aren't quite as insane as running 26.2 miles or ingesting gallon containers of whey protein and spending six hours per day at the gym lifting free weights. Instead, each of these social-physical events seem to be connected by branding buzzwords like "community," "team," and "more than just [previous outdated exercise trend]." They all claim to inherently develop complete physiological health better than any other form of exercise ever created.
---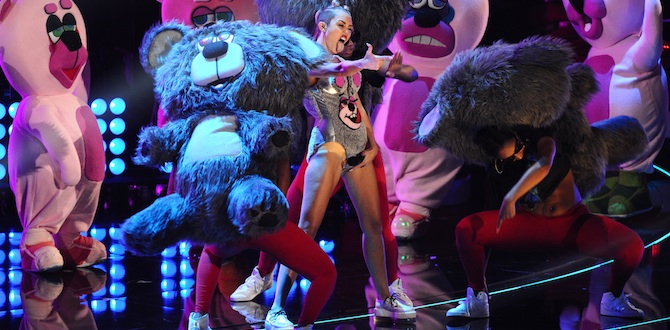 AP
tressiemc.com
When Your (Brown) Body Is a (White) Wonderland
Tressie McMillan Cottom
Cyrus' dancers look more like me than they do Rihanna or Beyonce or Halle Berry. The difference is instructive.

Fat non-normative black female bodies are kith and kin with historical caricatures of black women as work sites, production units,  subjects of victimless sexual crimes, and embodied deviance. As I said in my analysis of hip-hop and country music cross-overs, playing the desirability of black female bodies as a "wink-wink" joke is a way of lifting up our deviant sexuality without lifting up black women as equally desirable to white women. Cyrus did not just have black women gyrating behind her. She had particularly rotund black women. She gleefully slaps the ass of one dancer like she intends to eat it on a cracker. She is playing a type of black female body as a joke to challenge her audience's perceptions of herself  while leaving their perceptions of black women's bodies firmly intact.  It's a dance between performing sexual freedom and maintaining a hierarchy of female bodies from which white women benefit materially.
---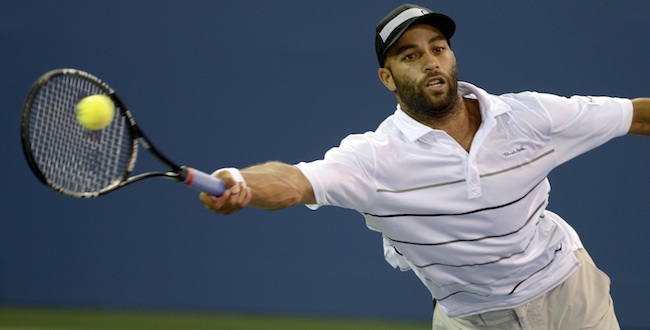 AP Images
Sports on Earth
Blake's Swan Song
Lindsay Gibbs
And, just like that, it was over. Blake walked to the net. He shook hands with a very respectful Karlovic, and he waved to the crowd. Emotionally, he thanked his family, friends and fans who had stuck around through the rain delays, and, more importantly, since the beginning of his career.

It was almost a fitting, albeit painfully cruel, end to what was a wonderful career. One U.S. Open fifth-set tiebreaker, the one he lost in an electric quarterfinal match on Arthur Ashe Stadium against Andre Agassi in 2005, launched his career and profile to greater heights. This one ended it.
---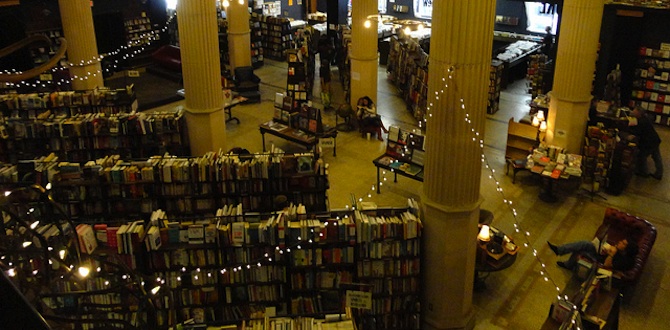 The Paris Review
The Last Bookstore
Casey N. Cep
Book art might be called an epitaph for our relationship with the printed word. Its power comes almost entirely from the materials that it memorializes. Without the bindings or the recognizable spines, these works of art would cease to invoke their source. And in order to be moved by the work of art, we need to recognize the book, or even the idea of the book.

The setting, the Last Bookstore—apocalyptic, but also an increasingly plausible—makes this association easier, but it still seems clear that none of these works can succeed if they transform the book beyond recognition. The epitaph works only when we recognize its referent. There is both terror and beauty in every work of book art: the printed word mangled, but also memorialized; pages destroyed, but also preserved; books dead, but also resurrected. The Last Bookstore is equal parts mausoleum, shrine, and warehouse. If it were to be the last of the great commercial enterprises we know as bookstores, then it would be a fitting end to the legacy of booksellers, going all the way back to the ancient scribes.
---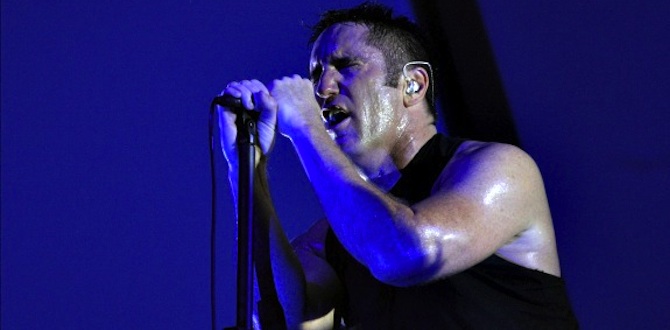 AP Images
Spin
Trent Reznor's Upward Spiral
David Marchese
At some point in the not-too-distant future, Trent Reznor's sons, two-year-old Lazarus and one-year-old Balthazar, are going to hear their father sing "Closer," complete with its chorus of "I wanna fuck you like an animal."

He's been airing that song in concert these days, and admits he hasn't quite thought through the long-term implications. "When I was 25, people used to say to me that having kids would change you, and I'd roll my eyes," says Reznor, who married singer Mariqueen Maandig in October 2009. "I don't know what it'll be like when they read old stories about my addiction or listen to the older songs. I do know that I caught myself swearing in front of them during a road-rage moment and was worried they'd parrot it back."

He shakes his head. "It's a humbling thing, having kids. One of my sons came to rehearsals, and now he says Daddy's job is 'go play loud music.'"
---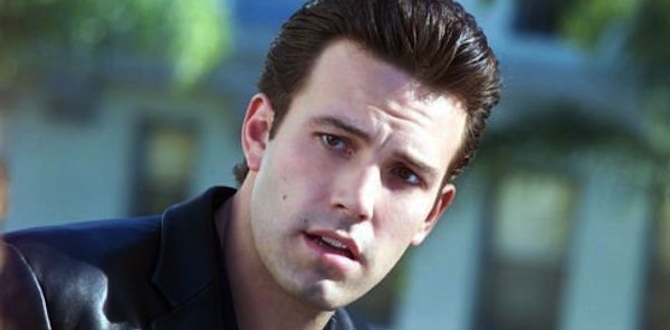 Gigli
Vulture
Why Is Ben Affleck Playing Batman? Because He Still Wants to Be a Huge Movie Star
Kyle Buchanan
Why, so many wonder, would Affleck take a cash-grab superhero gig just as he's won back the admiration and respect of the world who once treated him as a pop-culture punch line?

Because he still wants to be a gigantic movie star, that's why.

Ben Affleck didn't come to Hollywood to be a great director, though that has happened along the way. Ben Affleck came to Hollywood to be a famous, well-liked actor, and he clearly still wants to be. The Best Picture win for Argo ensures that he'll have a nice, long directorial career, but it has also given him leverage to rehabilitate an acting career that had long gone fallow, and you'd better believe he's going to seize that chance. You're worried about Ben Affleck starring in a movie directed by Zack Snyder? This fall, Ben Affleck is playing the bad guy in a Justin Timberlake movie. He is fourth-billed on the Runner Runner poster after Gemma Arterton and Anthony Mackie, granted the special dispensation "and Ben Affleck" to note his willingness to slum it in an offshore gambling potboiler where he is not the lead. If you're worried about Affleck's post-Argo efforts, that plane has already left the runway. The dude wants to work!
---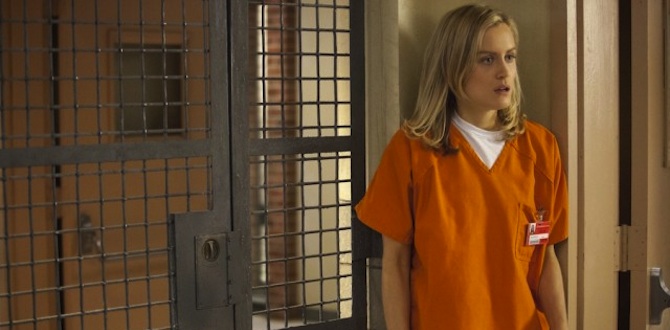 Netflix
Film School Rejects
Indies for Everyone: How Small Movies Got Big in a Bloated Summer
Landon Palmer
One of the major reasons that Hollywood has made a routine of dominating the summer season is television's hallowed tradition of rarely offering anything new. At the most recent turn of the century, the big studios only had the likes of Who Wants to Be a Millionaire? and Survivor to threaten to keep audiences at home. With our binge-viewing habits and the notable travel of "quality TV" from pay cable to basic cable, that threat is much more potent, and comes in the name of Mad Men, Breaking Bad, Game of Thrones, etc.

But Orange is the New Black – perhaps the most talked-about media object this summer – maintained a significant place in the cultural dialogue that, I can only assume, correlates with a ubiquitous presence in front of the eyes of viewers. And keep in mind that this is the same summer that a new season of Arrested Development was released.
---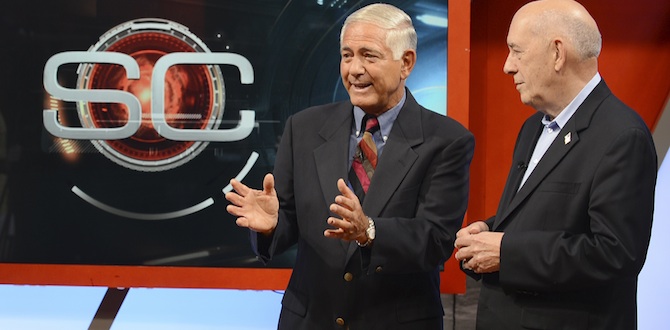 AP
The New York Times
To Protect Its Empire, ESPN Stays on the Offensive
Richard Sandomir, James Andrew Miller, and Steve Eder
ESPN likes to call itself the Worldwide Leader in Sports, and by most every measure it is in a league of its own.

The network produced 35,000 hours of programming in 2012, including at least half of all live athletic events televised in the United States. It is a prodigious cash machine, regularly generating nearly half of the operating profit of Disney, its parent company. Wielding its wealth, it buys the rights to nearly all it desires: $15.2 billion for "Monday Night Football," $5.6 billion for Major League Baseball and $7.3 billion for a 12-year deal to broadcast the new college football playoff system, to name just a few. From its sprawling 123-acre campus in Bristol, Conn., ESPN operates seven national channels, an industry-leading Web site, a magazine and international sites like ESPNcricinfo.com, for cricket fans.

So it may be hard to imagine that the sports media conglomerate has arrived at one of the most precarious moments in its nearly 34-year life.