Fall Music Preview: 21 Albums to Watch
From M.I.A. to N.I.N., 2013 wraps up with some big names.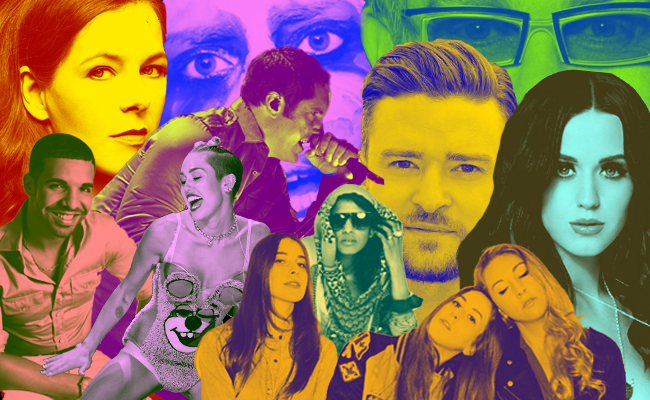 Fall is always a hotbed of the year's biggest releases, but after a handful of long-awaited comebacks (Justin Timberlake, My Bloody Valentine), dueling records from rap's titans (Kanye West and Jay Z), and standout efforts from Vampire Weekend and Daft Punk, it'd be easy to think 2013 had peaked. Fortunately, the final months of fall aren't slowing down as they bring even more comebacks (Nine Inch Nails, The Blow), a diva showdown (Katy Perry, Lady Gaga, Britney Spears), and debuts from an ambitious crop of new talent (HAIM, Iggy Azalea). Better start working on your year-end lists now.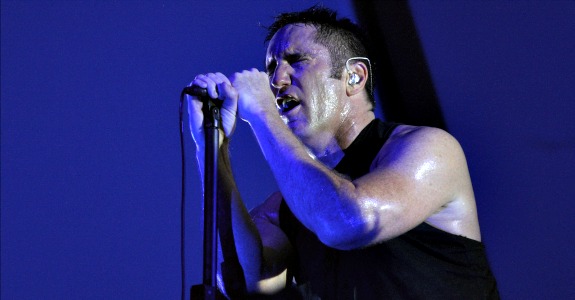 AP / Steve Mitchell
Nine Inch Nails
Hesitation Marks
September 3
Trent Reznor took Nine Inch Nails on a "retirement" tour a mere four years ago, but now the band's back with an album whose packaging art explicitly harkens back to NIN's 1994 masterpiece The Downward Spiral. Maybe the return was inspired by the fact that Reznor's already-influential brand of nihilistic-yet-hummable industrial rock has recently caught on with an even wider range of artists than before, showing up on releases from the likes of Kanye West, Lady Gaga, and Skrillex. But Hesitation Marks, now streaming on iTunes, isn't an attempt to cash in on pop's current taste for serrated, chaotic noise. Writes Spin's Dave Marchese, "influenced by the spare, rhythmically complex feel of D'Angelo's Voodoo, the [record] is as sleek an album as Nine Inch Nails have ever made."
Listen to: "Came Back Haunted"
—Spencer Kornhaber
---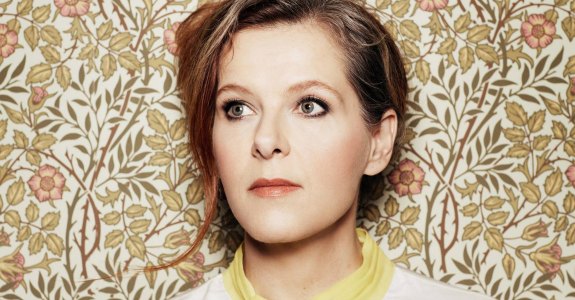 Anti-
Neko Case
The Worse Things Get, The Harder I Fight, The Harder I Fight, The More I Love You
September 3
The alt-country songstress and New Pornographers member says her sixth studio album was the most difficult to write yet. But as the Fiona Apple-length album title suggests, it only made the payoff sweeter—NPR called the record "the most unguarded and revealing" of her career. Case still sounds like her usual self, alternating between galloping full-band tracks and more vulnerable tunes, including a Nico cover and another that employs deep-sea sonar sounds.
Listen to: "Man"
—Nolan Feeney
---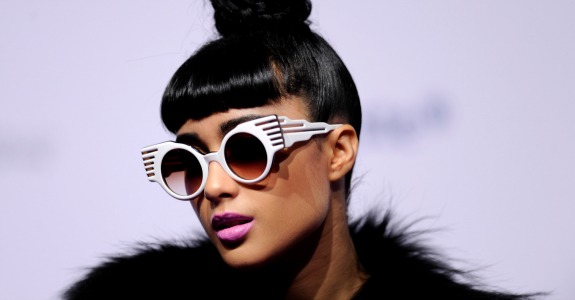 AP / Berthold Stadler
Natalia Kills
Trouble
September 3
The English singer was a model student at the Lady Gaga Academy of Dance Pop when she sulked onto the scene in 2010, but her relentless bad-girl noir had some fans wondering: Natalia, why so serious? Judging by the song titles on her sophomore effort ("Controversy," "Feel My Pain," "Marlboro Lights") she's still obsessed with flaunting her freakiness, but she's loosened up enough to indulge her other musical influences, evident on the Sleigh Bells-esque "Problem."
Listen to: "Saturday Night"
—Nolan Feeney
---
Wondaland Arts Society; Bad Boy
Janelle Monáe
Electric Lady
September 10
Few artists are as committed to a concept album as Janelle Monáe, whose long-running sci-fi epic completes its fourth and fifth chapters on Electric Lady. Monáe joined forces with neo-soul veteran Erykah Badu for first single "Q.U.E.E.N.," a shape-shifting funk workout that's also the grooviest love-yourself anthem since "Born This Way," and she rounds out her cast with guest spots from Solange, Miguel, and the Purple One himself, Prince.
Listen to: "Dance Apocalyptica"
—Nolan Feeney
---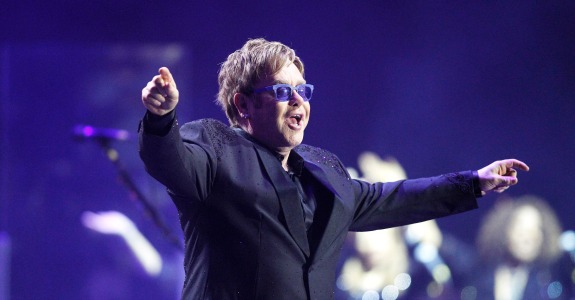 Reuters / Eliseo Fernandez
Elton John
The Diving Board
September 16
Last year, The A.V. Club's Jason Heller described the relationship between Elton John and his longtime lyricist Bernie Taupin thusly: "One bounces and pounds the piano while wearing giant sunglasses and/or a chicken costume; the other toils away quietly in the shadows, meticulously balancing the dictates of his own soul against the demands of his star-spangled surrogate." After more than 40 years together, the opposites-attract duo have been to the funky outer fringes of pop music and back again; under the direction of The Diving Board's producer, roots veteran T-Bone Burnett, they've returned to the piano-bass-drums sound of Elton John's past records like 11-17-70.
Listen to: "Home Again"
—Ashley Fetters
---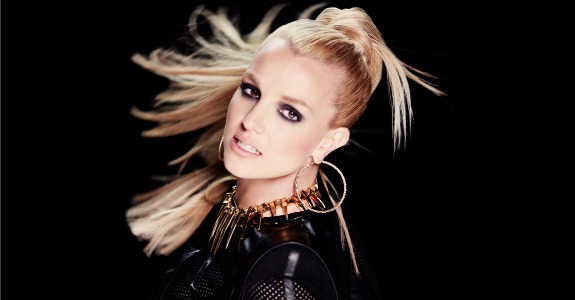 Interscope; Jive
Britney Spears
Untitled project
September 17, maybe
"ALL EYES ON ME," reads the lettering emblazoned across Britney Spears's website—and it sits above a countdown clock of days, hours, and minutes that will expire on September 17. It's unclear at this point whether the big reveal is of a new album or not, but Spears has hinted at the "sooner than you think" release of her first full-length album since 2011's Femme Fatale (but with "a Blackout 2.0 vibe," reportedly). It's said to feature collaborations with producer Naughty Boy, Charli XCX, William Orbit, and Sia, plus more from Spears's "Scream & Shout" teammate Will.i.am. As a historically Britney-attentive publication, The Atlantic will, as instructed, be watching closely.
Listen to: "Piece of Me"
—Ashley Fetters
---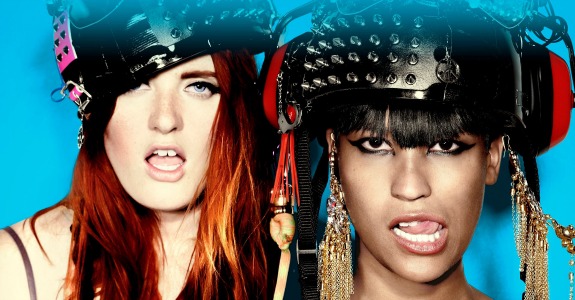 Atlantic Records; Big Beat; TEN
Icona Pop
This Is…Icona Pop
September 24
According to their breakthrough hit "I Love It", the ladies of Swedish duo Icona Pop don't care about a lot of things—crashing cars, starting fires, their ex-boyfriends. But they apparently care enough about their country's reputation for great pop music to take their U.S. debut seriously. Instead of importing their Sweden-only album from last fall, Caroline Hjelt and Aino Jawo hit the studio for a brand-new set of electro heart-pumpers.
Listen to: "Girlfriend"
—Nolan Feeney
---
Cash Money; Young Money Entertainment
Drake
Nothing Was the Same
September 24
Nothing's been the same for the former Degrassi star since he left his native Toronto for a 7,500 square-foot Los Angeles oasis, a cross-country move that Drake cited as a major influence on his upcoming record. The GQ cover boy has a reputation for being rap's navel-gazer-in-chief, and all signs point to another introspective set. If victory lap "Started From the Bottom" didn't give you a clue, the record's title and baby photo-inspired album cover should have.
Listen to: "Hold On, We're Going Home"
—Nolan Feeney
---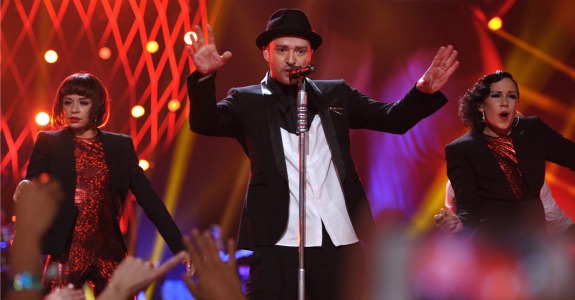 AP / John Shearer
Justin Timberlake
The 20/20 Experience: 2 of 2
September 27
That Justin Timberlake, he's so generous. After ending his seven-year musical hiatus with The 20/20 Experience in March, he's back with another collection of radio-friendly R&B-lite. Oh, wait—he's actually just fulfilling contractual obligations to Live Nation, and it's starting to show. "Take Back the Night" is even more of a snooze than some critics said the first half of The Experience was, and both installments took only 20 days to record. That said, Timberlake on a bad day is still better than many of his peers on a good day, and few collaborators have as much studio chemistry as he does with Timbaland, the collection's sole beatsmith.
Listen to: "Take Back the Night"
—Nolan Feeney
---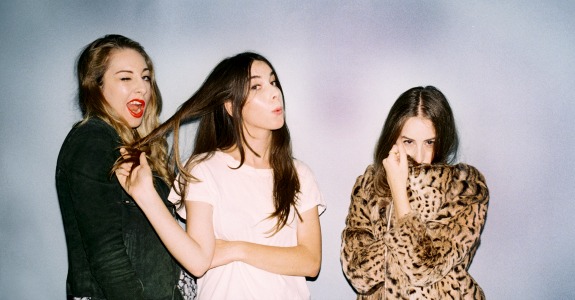 Bella Howard
HAIM
Days Are Gone
September 30
The SoCal sisters of HAIM might have been labeled classic-rock revivalists and, indeed, album highlights "Forever" and "The Wire" are joyful stomps through the '70s and early '80s. But spend time with the band's slick debut, Days Are Gone, and it's clear the trio embraces '90s R&B (British singer Jessie Ware co-wrote the title track) and the cutting-edge production flourishes of hip-hop and electronica, courtesy of co-producer Ariel Rechtshaid (Charli XCX, Vampire Weekend, Usher).
Listen to: "The Wire"
—Nolan Feeney
---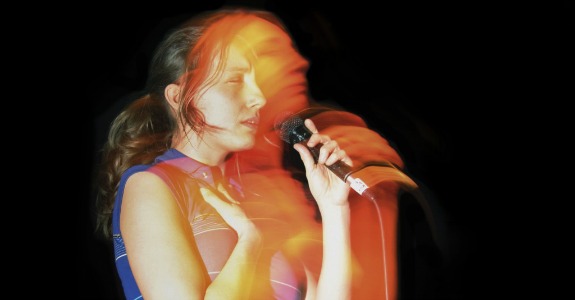 The Blow
The Blow
October 1
Back in 2009, Khaela Maricich, creator of electro-pop performance-art duo The Blow, dubiously claimed she was working on Lindsay Lohan's new album. As Lohan herself begins a new comeback in 2013, The Blow also returns with its first album in seven years and a new line-up featuring Melissa Dyne. Despite the change in collaborators, new single "Make It Up" offers the same gummy minimalism that endeared fans to "True Affections," their biggest song to date.
Listen to: "Make It Up"
—Nolan Feeney
---
AP / Charles Sykes
Miley Cyrus
Bangerz
October 8
After telling the world she couldn't be tamed on her last record, it looks like Miley Cyrus is ready for her "I'm a Slave 4 U" moment. Hot off the heels of her controversial VMA performance, the release of Bangerz marks the completion of Cyrus's metamorphosis from Disney darling to hip-hop sexpot. As the album title suggests, expect dubstep breakdowns and four-to-the-floor beats to provide the same subwoofer wallop lead single "We Can't Stop" did this summer.
Listen to: "Wrecking Ball"
—Nolan Feeney
---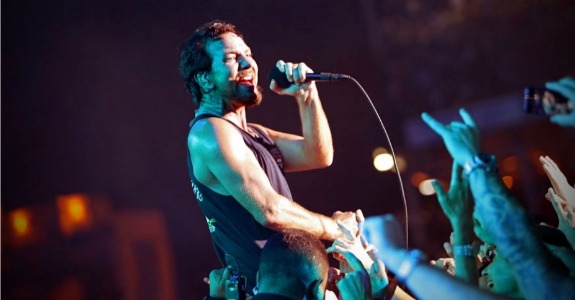 Karen Loira
Pearl Jam
Lightning Bolt
October 15
When the band emerged from a decidedly angsty Bush era with 2009's Backspacer, pleasantly surprised critics remarked that Pearl Jam sounded—for the first time in maybe ever—like they were having a good time. Fans of that less-grumpy iteration of Pearl Jam should look forward to Lightning Bolt: Guitarist Mike McCready has said that the new album, which has been in the works for about two years, is "kind of a logical extension of what Backspacer was"—only more experimental, he said, mentioning a "Pink Floyd vibe."
Listen to: "Mind Your Manners"
—Ashley Fetters
---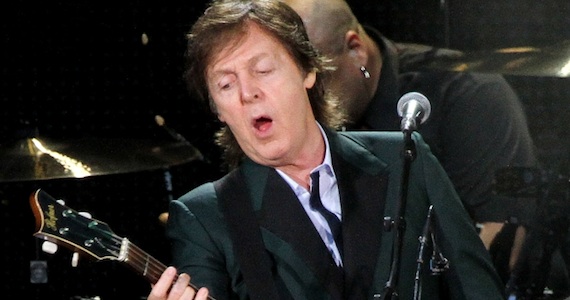 Marc Andrew Deley/Invision/AP
Paul McCartney
New
October 15
Like Miley, Macca can't stop. In recent years, the Beatle has kept busy playing a slew of raved-about shows (like the Fenway park gig that
made The Atlantic's James Parker euphoric
), doing stunt performances with younger legends (like the
remaining Nirvana members
, at a Hurricane Sandy benefit), and releasing a covers album (2012's
Kisses on the Bottom
). Little is known about first record of originals since 2007's hit
Memory Almost Full
, but given his recent vigor, you wouldn't want to bet that it'll be his last.
Listen to:
"New"
—Spencer Kornhaber
---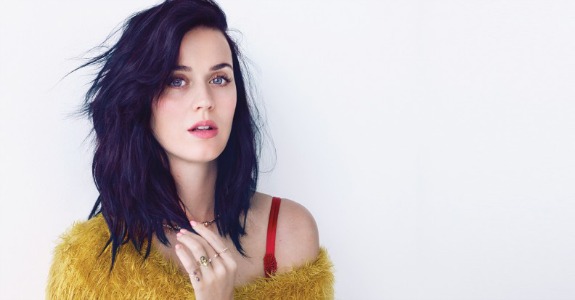 Capitol
Katy Perry
Prism
October 22
"Roar," the first single from Prism, may be an editor's nightmare of jumbled imagery and mixed metaphors. But sometimes, even said editors get giddy over the workout-playlist potential of an album whose lead single is a plucky self-empowerment jam with "I am a champion" right there in the chorus. Perry's last effort, 2010's Teenage Dream, tied the record set by Michael Jackson's Bad when it spawned five Billboard No. 1 singles and a sixth that peaked at No. 3—so if recent history is any indication, we may be hearing Prism well into 2014.
Listen to: "Roar"
—Ashley Fetters
---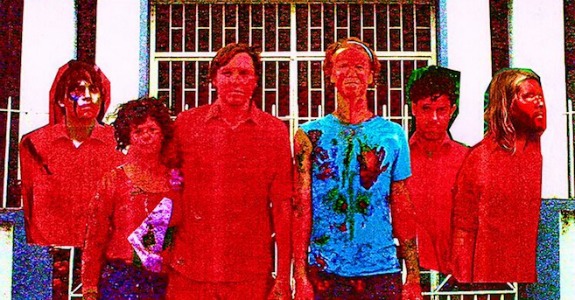 Mercury; Merge
Arcade Fire
TBD
October 29
When The Suburbs won the Grammy for Album of the Year in 2011, this Canadian clan's high-minded but primally satisfying meld of classic and indie rock found a whole new audience. The band has dropped precious few hints about its fourth record, but LCD Soundsystem's James Murphy, who helped produce it, recently offered this reassuring tidbit: "It sounds like Arcade Fire in the way that only Arcade Fire sound like Arcade Fire, you know? It's really fucking epic. Seriously."
Listen to: "Ready to Start"
—Spencer Kornhaber
---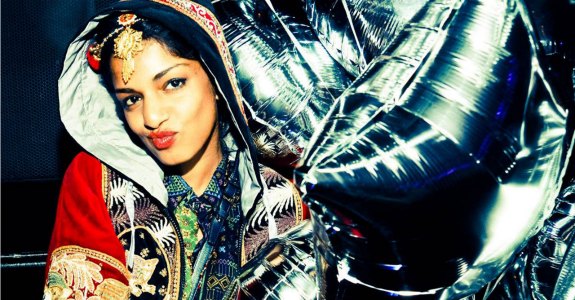 Interscope
M.I.A.
Matangi
Nov. 5
Rapper/singer/designer/Wikileaks conspirator Maya Arulpragasam followed the huge popularity of her break-out, shoot-'em-up single "Paper Planes" with 2010's noisy, trend-defying Maya, which alienated casual fans but thrilled anyone who prefers M.I.A. at her most confrontational. She's kept the punk vibes going since then, flipping the bird at the 2012 Super Bowl halftime show and publicly threatening to leak her fourth album if her record label wouldn't hurry up and release it. That last bid apparently worked, and soon we'll be able to hear the record that Arulpragasam bafflingly claims execs deemed "too positive" for public consumption.
Listen to: "Bring the Noize"
—Spencer Kornhaber
---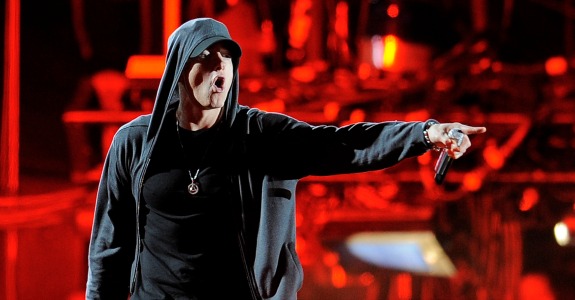 AP / Chris Pizzello
Eminem
The Marshall Mathers LP 2
November 5
We'll avoid making the world's millionth Shady's-back joke. Let's just reflect on the shocking staying power of Marshall Mathers, whom many thought was destined for foul-mouthed, controversy-ridden, novelty-act status when "My Name Is" made him ultra-famous in the late '90s. His latest album, Recovery, was the best-selling record of 2010, and his new single "Berzerk" expertly borrows a few tricks from the Beastie Boys and samples Billy Squier for one of this year's most accessible party jams. The song's sound is even more raucous than usual, but judging from its Kevin Federline-referencing chorus, we'll need to update The Atlantic's encyclopedia of Eminem celeb disses soon.
Listen to: "Berzerk"
—Spencer Kornhaber
---
Interscope
Lady Gaga
ARTPOP
November 11
After meat dresses, egg hatchings, mermaid wheelchairs, and a slew of undeniable hits, where does Top 40's reigning iconoclast go from here? Her new single, "Applause" suggests she has decided to consolidate: The rave-inspired beats sound like 2008's "Just Dance," the vocal affectations recall 2009's "Bad Romance," and the video references many of the looks and dance moves Stefani Germanotta rocked up through her Born This Way period. Here's hoping her third album delivers the blend of provocative weirdness and irresistible fun that made her famous to begin with.
Listen to: "Applause"
—Spencer Kornhaber
---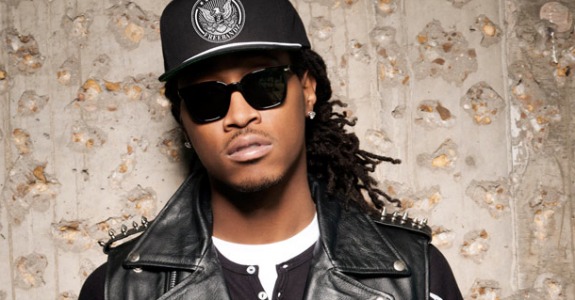 Epic
Future
Honest
November 26
The rapper who sounds like he's in constant need of a glass of water doesn't earn praise for technical proficiency, but rather for the way his half-sung, half-rapped drawl—usually auto-tuned way up into outer space—can achieve a mesmerizing quality. Over a bass-rattling foundation from it-producers like Mike WiLL Made It, Future's latest should be enough to coax girlfriend Ciara into a body party or two.
Listen to: "Honest"
—Nolan Feeney
---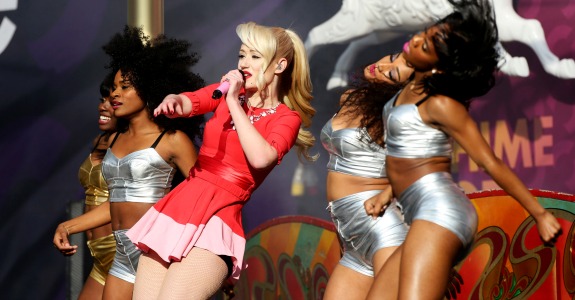 Reuters / Niel Hall
Iggy Azalea
The New Classic
TBD
Calling your debut album The New Classic after three mixtapes of varying quality is a gutsy move, but since her switch to Island Def Jam, the T.I. protege has made good on her promise to serve up single after single without the filler. Between colorful butt-shakers like "Bounce" and the autobiographical "Work," the platinum blond rapper with a dirty mouth invites you to walk a mile in her Louboutins as she traces her rags-to-riches journey from small-town Australia to the middle of the Miami and beyond.
Listen to: "Change Your Life" featuring T.I.
—Nolan Feeney