Can Anyone Beat Rafael Nadal?: The U.S. Open Edition
As another major begins, the Spaniard once again comes in looking unbeatable. But there are a few other guys lurking who could derail him on his way to a Flushing Meadows title.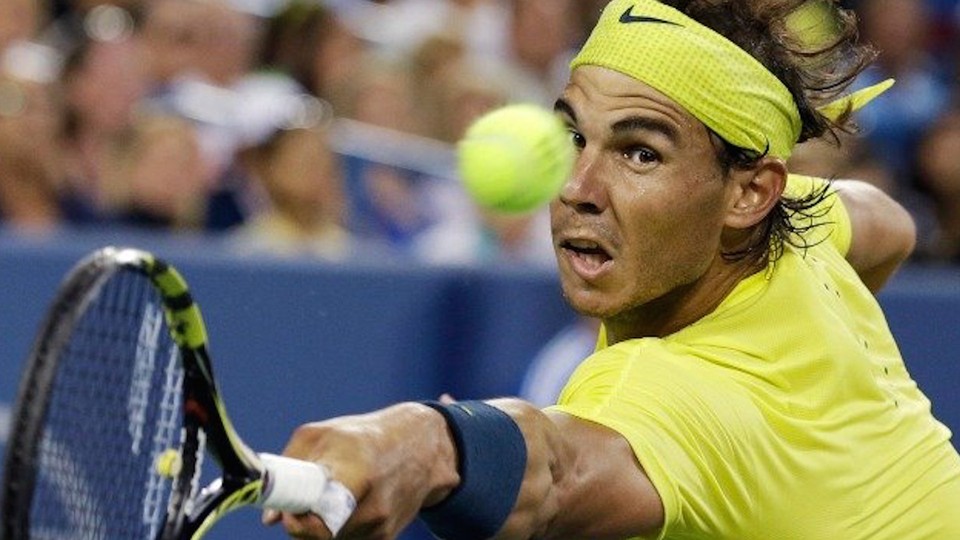 Astonishing, surprising, outstanding, unfathomable: These are just a few of the adjectives that could describe Rafael Nadal's 2013 season, and each is a technically accurate characterization of what Nadal has accomplished over the last seven months. But there are few terms available that effectively capture the sheer destruction he's been unleashing on the ATP tour this summer. We need a new one -- perhaps "vamosaaahhh," the sound I imagine Nadal's inner monologue plays every time he hits one of those "has-to-be-seen-to-be-believed" forehands that scream up the line before dipping into court with almost enough topspin to alter the earth's axis.
As the ATP's greats move into the last Grand Slam of the year -- the U.S. Open, which begins today in Flushing Meadows, New York -- the man from Mallorca may be the odds-on favorite, but he's not the only contender. Let's not forget about defending champion Andy Murray, who's playing the best tennis of his life; world No. 1 Novak Djokovic, the most consistent hard court tennis player of the past three seasons; and the rejuvenated Juan Martin Del Potro -- among others. Below, an assessment of the game's top players (and most dangerous upstarts) and their chances of winning tennis's most raucous major.
---
Rafael Nadal: The Favorite
Things weren't supposed to unfold this way for Nadal in 2013. When he withdrew from the Australian Open in January, it was easy to foresee a future in which his days as a consequential all-court player were over. A balky knee seemed destined to transform the King of Clay to a clay-court specialist, still dominant on his beloved red dirt but too physically damaged to challenge top players on other surfaces. Media narratives shifted to the budding rivalry between Andy Murray and Novak Djokovic, confident Nadal would only retain relevance during the spring clay-court circuit.
Perhaps these preconceptions upset Nadal -- you win two Grand Slams and a gold medal on hard courts, yet all of a sudden people are pegging you as unable to compete on that surface? Since rejoining the ATP, Nadal has confounded expectations. He owns a 15-0 record on hard courts this season, including two wins over Roger Federer and one over Djokovic. These days, Nadal swings at the tennis ball with such ferocity one wonders if every backhand passing shot is an opportunity to unleash the pent up anger that comes with constantly being told you're past your prime at 27 years of age.
But what if the opposite is true? What if Nadal is on the verge of a new prime rather than at the tail end of the career we thought had already peaked? Tennis fans have long expected the Nadal's physical style to prematurely end his career, but in our golden age of sports-injury recovery, when Adrian Peterson can rush for 2,000 yards one season after reconstructive knee surgery, it's not unreasonable to consider the possibility that Nadal has beaten his knee troubles. Perhaps he and Uncle Toni have finally found the right balance of play and rest, of aggression and defense. Always a problem solver on the court, with a gift for making subtle yet devastating in-match adjustments, Nadal may have used that mental acuity to solve the one problem that's hampered him since 2009.
In his younger years, Nadal ran around the court in a constant frenzy, never bothering to downshift from fifth gear. The Nadal who emerged on the tour this summer was much more measured, wisely alternating between a grinding defensive style and quicker, more aggressive play. At both Montreal and Cincinnati, Nadal surprised spectators by taking the court without the usual preventive wrapping under his left knee. And without exhibiting any signs of soreness at either of those tournaments, he accomplished a career first: Two hard-court championships in consecutive weeks. That doesn't sound like a player in the autumn of his career.
Given Nadal's recent stellar play, it would be illogical to call anyone else the favorite at the U.S. Open. His chances of winning the tournament look even better considering the two players most likely to provide the stiffest challenge are in the other half of the draw and will therefore have to endure another one of their characteristic slugfests before even getting a crack at him. And if Nadal wins this tournament for just the second time in his career, what's stopping him from regaining the No. 1 ranking or accomplishing more career firsts, like a victory at the ATP World Finals?
Where Nadal is in terms of the stages of his career and how many Grand Slam championships titles he can potentially win is impossible to know. What is known is that right now he's the best tennis player in the world, and it will take a heroic effort from one of the following players to wrest the championship away from him.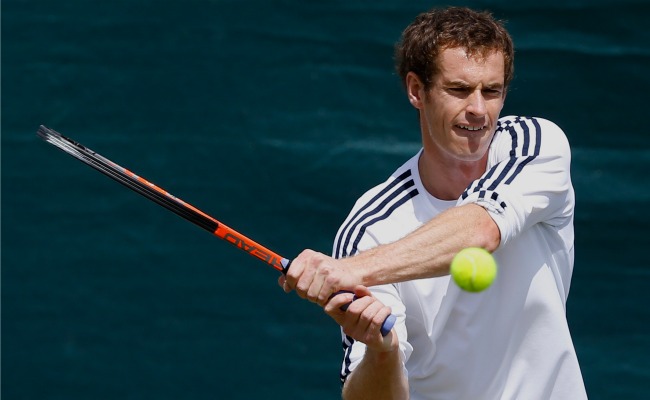 Andy Murray: The Defending Champ
In a more just world, we might be focusing more of our attention on Murray, the player who last hoisted a trophy at Arthur Ashe stadium.
Murray's been the most consistent player over the past two seasons, making the finals of the last four majors in which he's competed, as well as the Olympics. Detractors looking for reasons to marginalize Murray's chances could point to lackluster results in Montreal and Cincinnati as cause for concern. But that line of thinking doesn't quite hold up when you consider that last year Murray performed just as terribly in those events and then proceeded to win the first Grand Slam of his career.
Under Coach Ivan Lendl's stiff-lipped tutelage, Murray seems to have developed a mental toughness that matches his physical talents. No longer one to wilt in big matches, Murray's movement, wicked backhand slice, and improvisational abilities make him a tough customer on hard courts. Of all the players who don't hail from Mallorca, he has the best chance of winning the tournament.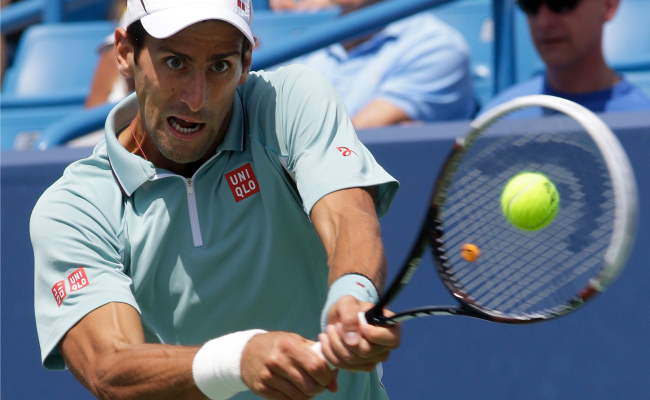 Novak Djokovic: The World No. 1
Novak Djokovic seems tired every time he takes the the tennis court these days. He looks like he's lost some weight. Even his ground strokes appear to have lost some zip. He's the Atlas of the ATP: The weight of the world, or in his case the pressure of being No. 1, sits upon his shoulders, and he's starting to show some signs of fatigue.
Consider his epic Wimbledon semi-final against Juan Martin Del Potro. The tennis was great, with Djokovic's superb defense eventually trumping Del Potro's big forehand, but the more interesting aspect was the diametrically opposed dispositions the two players displayed. Del Potro exuded the joy of man completely immersed the thrill and spectacle of magnificent competition, playfully waving balls out of bounds and at one point crossing the net to jokingly tell Djokovic that he, Del Potro, would be the person to advise the chair umpire on whether a ball was in or out. During that brief interlude, Djokovic looked genuinely befuddled, like he'd seen a deer emerge from the players' tunnel and start munching on the Wimbledon lawns. He exuded such stony seriousness throughout the match that Del Potro's levity genuinely took him by surprise. His straight-sets loss to Murray two days later didn't make sense on an intellectual level -- matches between those two are rarely so one-sided -- but felt right, because even though Murray carried the expectations of a nation with him, Djokovic appeared to be under more mental duress.
Djokovic's 2013 record stands at 44-8, but it constantly seems as though he's underachieving. This may just be a problem of context, though. Djokovic's unbelievable 2011 season recalibrated the perception of his game so wildly that anytime he falls short it feels like he's failing. Perhaps in truth everything is status quo within the Djoker's camp.
Still, it's difficult to see him winning this tournament. He landed a particularly challenging draw -- a potential quarterfinal match with Del Potro, and a potential semifinal with Murray. That seems a bit much for someone who looks as weary as the Djoker.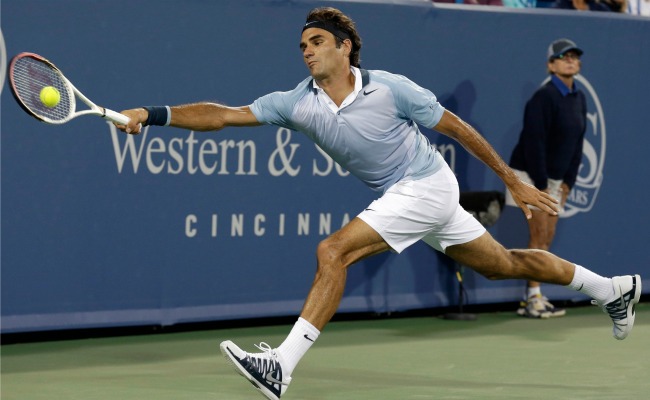 Roger Federer: The Aging Artist
The end of a great athlete's career can come quickly and harshly. Case in point: Roger Federer. For the first time in over a decade, it's safe to say that Federer will essentially be a non-factor at a major. Though he's had more than his fair share of semi-early departures at slams in recent years, at the onset of each of those tournaments he was still perceived as a threat. But Federer's lackluster season, punctuated by a particularly dismal summer, looks like the product of an aging player who will be fortunate to make the quarterfinals.
If he's able to do that, he'll face Nadal, a tantalizing match-up between career rivals à la Sampras-Agassi in 2001. There's an outside possibility that Federer can conjure up some old magic and make a run to the finals like Sampras did in 2001 and 2002, but only diehard Fed fans actually expect that to happen.
Juan Martin Del Potro, Jerzy Janowicz, John Isner: The Potential Party Crashers
Though the current era of men's tennis is defined by the dominance of the top players, there's always a chance someone outside the Djokovic-Nadal-Murray-Federer administration could stand in their way -- if Thomas Johansson can win a Grand Slam, anything truly is possible.
Out the rest of the players in the draw, Juan Martin Del Potro, who won the U.S. Open in 2009 making him the only player other than aforementioned quartet to win a Grand Slam singles title since 2005, has the best chance of emerging victorious. Del Potro's impressive run to the semifinals at Wimbledon signaled a return to the form that made him look like the next big thing at the end of last decade. When the big Argentine's forehand is working he's tough to beat on any surface.
Of all the young players in recent years who the media and others have anointed as the "next big thing" (see: Milos Raonic, Grigor Dimitrov, Ernests Gulbis), Jerzy Janowicz is the most legit. He came out of nowhere to reach the semifinals of Wimbledon before understandably succumbing to the eventual champion. At 6'8", Janowicz has loads of power, but unlike other players whose height exceeds 78 inches, the young man from Poland covers the court exceptionally well and has finesse to spare. His on-court demeanor also suggests that he believes he belongs on tennis's biggest stage. Though still a long shot at this point, no top player would look forward to the prospect of having to play Janowicz.
That brings us to John Isner, the great American hope. Maybe posing nude for ESPN Magazine's Body Issue in July gave him a confidence boost of some sort, because he followed the release of that publication with a productive summer season. At Cincinnati, he defeated Djokovic en route to the second Masters 1000 final of his career. Isner's massive serve gives him one distinct advantage over every player he faces. U.S. tennis fans will be hoping that serve can propel Isner through the bracket. This tournament marks the tenth anniversary of the last time an American male won the U.S. Open. While that number pales in comparison to the drought British tennis fans endured for over seven decades, American tennis fans would welcome a strong showing by Isner.
But, all told, Rafael Nadal is still the overwhelming favorite to win in New York. His lefty forehand -- and it bears repeating that Nadal is right handed -- is the single most destructive shot in men's tennis, and you can bet he'll be using it to inflict maximum damage over the next two weeks. Vamosaaahhh; game over.