A Brief History of MLB Drug-Suspension Arbitration (or, Don't Worry, A-Rod)
Arbitrators have a tradition of overturning Major League Baseball commissioners' decisions regarding penalties for illegal drug use.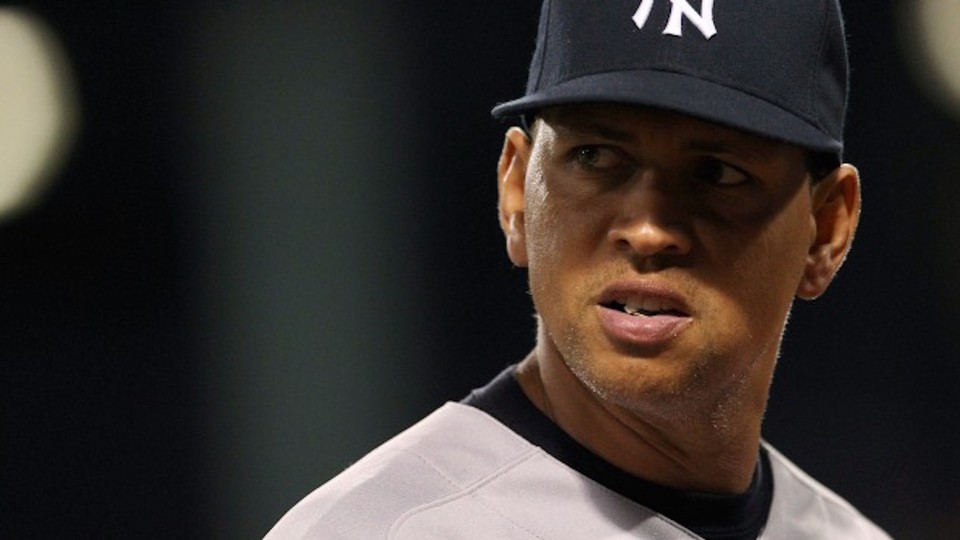 Baseball writers have long been fond of exaggerating the Commissioner of Major League Baseball's authority, even going so far as to call him "the Czar" of the game. Over the last few weeks, for instance, much has been made of the clause in the Basic Agreement between players and owners that gives the commissioner the power to act "in the best interests of baseball." Many thought Commissioner Allan "Bud" Selig would use this supposed power to ban Alex Rodriguez from baseball for life after he was recently discovered to have used performance-enhancing drugs.
But in truth, there are a number of restrictions, plus more than half a century of baseball history, that undermine the idea of the all-powerful MLB czar. For starters, Selig doesn't even have the power to enforce his own penalty on Rodriguez, a 211-game suspension, unless Rodriguez is guilty of one specific offense defined in the BA: a third positive test for banned substances. And perhaps more importantly, if a commissioner's decision is appealed, the BA allows an arbitrator to step in and either uphold or overturn the decision. Now that Rodriguez has appealed, whether he'll actually sit out those 211 games will be decided by veteran labor arbitrator Fredric Horowitz, the man agreed upon by both sides -- Major League Baseball on one side and Rodriguez, his attorneys, and the MLB Players Union on the other -- as an impartial mediator. His ruling is expected in December.
Over the years, commissioners haven't seen many cases go their way in the arbitration of drug issues in baseball; in fact, no arbitrator has ever fully upheld a commissioner's suspension in a case related to drugs. So even though there's no way to know what to expect from Horowitz's deliberations, the history of MLB arbitration could provide some useful clues and context.
Arbitration first came to MLB in 1972 after Curt Flood lost his bid before the Supreme Court to become a free agent. The Court's decision, 5-3 in favor of the owners with one abstention, was too close for comfort for baseball's front offices; afraid of losing their antitrust exemption in a future court case, they acceded to the union's request for a neutral arbitrator, one agreed upon by both sides, to avoid future litigation.
In 1975, Peter Seitz became the most important arbitrator in the game's history when he ruled that the so-called "reserve" clause, which bound a player to one team for his entire career, was invalid, thus ushering in the era of free agency. The owners, as was their legal right, fired Seitz immediately after he made his decision. Such has been the fate of many a baseball arbitrator over the years, including Raymond Goetz, Richard Bloch, George Nicolau, and, just last year, Shyam Das.
In 1983, Richard Block overturned Commissioner Bowie Kuhn's one-year suspension of the Kansas City Royals' Willie Wilson and Jerry Martin for cocaine use. Block shortened their suspension to less than a month. In 1992, then-Commissioner Fay Vincent suspended the Montreal Expos' Gilberto Reyes 60 days for a positive drug test, but arbitrator George Nicolau lifted the suspension, ruling that Reyes was a first-time offenders and should receive no penalty.
And later that year, in perhaps the most famous drug-related suspension before this year, Vincent banned New York Yankees reliever Steve Howe for life after his seventh suspension for drug use. Nicolau ruled that Howe suffered from a psychiatric disorder and that he should be treated for that before receiving a final sentence. (Howe pitched in the big leagues for another four seasons without further incident.)
It's important to note, of course, that in those cases, the players were guilty of using "recreational" drugs, specifically cocaine, rather than performance-enhancing drugs. (The commissioner's office has moved quickly in the past on that matter because cocaine was seen as a performance-debilitating drug, and, in essence, devalued the owners' property -- that is, the players. PEDs, on the other hand, might actually have been increasing the value of that "property" and increasing ticket sales and TV ratings.) And no arbitrator has ever been called in to mediate a case of non-PED cheating in MLB, so little precedent exists for how arbitrators have historically handled cheaters.
There is one case, though, in which an arbitrator ruled on PED use specifically, and its outcome looks similar to other drug-use cases in the past: Last year, Shyam Das drew the ire of Selig and MLB for overturning the Commissioner's 50-game suspension of the Milwaukee Brewers' Ryan Braun on the basis of a positive urine sample. Das agreed with Braun, who alleged that the sample had not been properly handled, and was fired. (Braun was suspended this year for 55 games or the rest of the season for his involvement in the Biogenesis scandal, which he chose not to appeal.)
There's no predicting how Horowitz will decide in the A-Rod case, especially since he's never ruled on a drug case. Selig's 211-game suspension is unprecedented, though, and strikes some observers -- me, for instance -- as somewhat random and even vengeful. Rodriguez is allowed to play pending his appeal, but the suspension would, if upheld, keep A-Rod out of the game for the entirety of the 2014 season and nearly one-third of 2015's. Considering that he'll be 40 by then, has already undergone four surgeries for knee and hip injuries, and would have to scrape off more than a year's rust, it could very well end his career.
But Rodriguez has one big factor working in his favor, which the sports press has largely ignored: He has never failed a drug test. (His positive test for PEDs 2003 was taken before the substances were banned in the BA.)
Based on arbitrators' history of less-than-stringent rulings on drug use in baseball, it's likely that Horowitz will find A-Rod guilty of something, but will determine that he has committed no sin deserving of missing 211 games and the estimated $31.4 million in salary for those games. The press, the New York Yankees, and Major League Baseball will probably have Alex Rodriguez to kick around a little longer.