Vote for 1book140's August Read: Graphic Novels
Nominate your favorite manga, comic book, or any other story told in a visual format.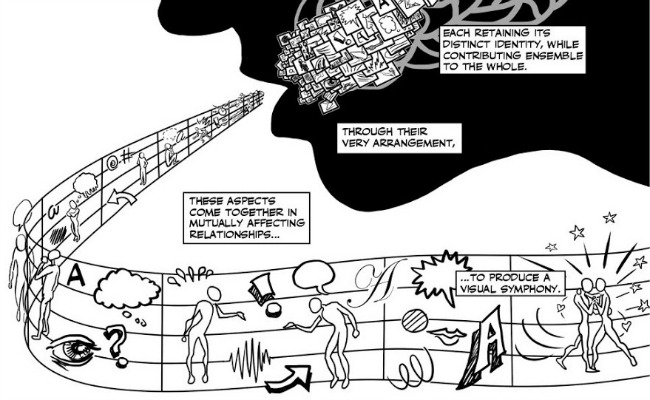 Nick Sousanis
Do you love graphic novels, or are you new to comics? Either way, you're welcome to join our Twitter book club in August for a graphic-novel month.
As we finish reading The Orphan Master's Son, a novel set in North Korea, it's time to suggest books for our vote this weekend.
What counts as a graphic novel? I recently heard a talk on understanding comics by Nick Sousanis, who's writing his PhD in comic form. Nick encouraged us to think widely about the ways that stories, emotions, and ideas can be shared visually.
On Twitter, bookies have suggested classics like Alan Moore's Watchmen. Our Feb 2012 Graphic Novel month focused on '80s classics, so let's remember to consider more recent works too. I have Chris Ware's Building Stories on my shelf and want to read Alison Bechdel's Fun Home sometime soon. Books like like Logicomix and The Influencing Machine make complicated topics interesting and readable.
Graphic novels are also thriving online. Shiga's time-traveling choose-your-own-adventure Meanwhile gets my head spinning in a good way. Manga and European genres are also fair game.
At 1book140, readers choose what we read each month. Add your suggestions in the comments or tweet to #1book140. The vote will go up on Friday. Voting will close at the end of Monday.