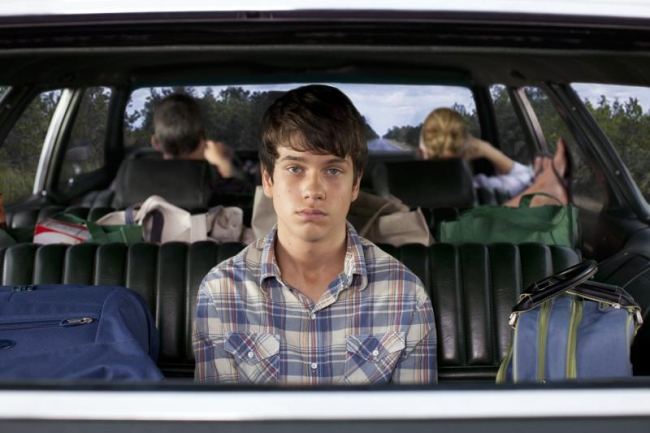 Fox Searchlight
The Way Way Back opens with a scene set in an old wood-paneled Buick station wagon. (It will close in the same place, but let's not get ahead of ourselves.) Pam (Toni Collette) and her 14-year-old son, Duncan (Liam James), are travelling with Trent (Steve Carell) and his mid-teens daughter to spend the summer at Trent's beach house. Trent and Pam, both divorced, have been dating for about a year, and the trip is meant as a test run for the two families becoming one.
It's immediately apparent, though, that a seamless, Brady Bunchish conjoining of clans is not in the cards. As the women doze, Trent, who's driving, calls back to Duncan, sitting in in the wagon's rear-facing jump seat (a.k.a., the "way back"):
"Let me ask you something. On a scale of one to 10, what do you think you are?"
"I don't know... a six?"
"A six? I'd put you down as a three."
Yes, Duncan, welcome to the rest of your summer--and, perhaps, your life. As played by Carell, Trent is not an inherently cruel man, but he is a consummate dick: self-righteous and self-centered, in a state of constant overcompensation for his own insecurity. He is, in short, just the kind of romantic pursuer that a recently divorced single mother like Pam might persuade herself was preferable to the possibility of not being pursued at all. Duncan, for his part, doesn't get a say in the matter.