Ryan Gosling's Drive Follow-Up Is the Most Divisive Film at Cannes So Far
Only God Forgives has received impassioned reviews from both ends of the critical spectrum. Plus: Director Lynne Ramsay shares details from inside the festival's jury room.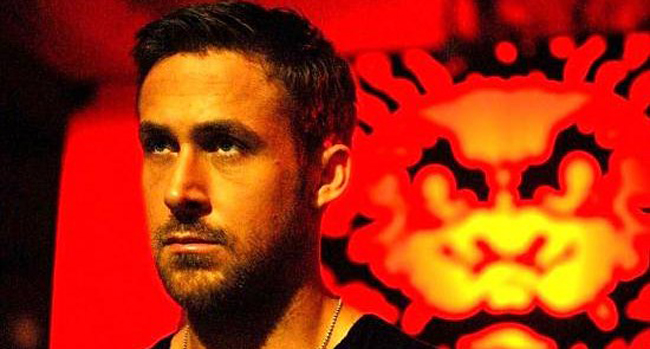 Radius-TWC
The rumor had been spreading on Twitter the past few days, leaving red-carpet photographers and more than a few female festival-goers miffed: Ryan Gosling would not be attending Cannes for the competition entry he headlines, Danish director Nicolas Winding Refn's Thailand-set thriller Only God Forgives.
Lo and behold, the heartthrob was absent during the press conference after Wednesday morning's screening, with Refn and co-star Kristin Scott Thomas left to defend what has been one of the most divisive works yet, earning both hearty applause and impassioned boos from critics.
Refn won the Best Director prize here in 2011 for the very pretty, very violent, rather overrated Drive, and his new film is every bit as aesthetically ravishing (immaculately composed images bathed in deep blues and reds, tracking shots so slow and smooth you can barely tell the camera is moving, a hypnotic electro soundtrack by Cliff Martinez) and just as empty. A revenge story (like so many at Cannes this year) in which the mother and son played by Thomas and Gosling plot against the men who killed their son/brother, Only God Forgives succeeds to some extent as a pure stylistic exercise, with a few fine Lynchian moments blurring reality with erotic and violent fantasies, as well as some amusing Freudian undertones.
But it never casts the spell that it should (the 87-minute running time feels longer), and Gosling, as magnetic a screen presence as he is, desperately needs to get out of the taciturn-bad-boy mode he's been stuck in for the last few years (Drive, The Place Beyond the Pines, and now this).
Luckily Thomas is on hand to liven things up, tearing into her sadistic, foul-mouthed, sexpot Mommie Dearest role with infectious glee and the slightest touch of real feeling.
Another crime film that divided critics was Chadian director Mahamat-Saleh Haroun's Grigris, the lone African entry in a competition dominated by French and American movies. Haroun won the third-place Jury Prize at Cannes in 2010 for his touching father-son drama A Screaming Man, and his new film has a promising premise: the title character, a young man (Souleymane Démé) who is a talented dancer, despite his paralysed leg, gets caught up in petrol trafficking in order to earn money to pay his ailing uncle's medical bills.
But whereas A Screaming Man derived its power from a simple story embedded with big, almost Shakespearean themes of guilt and betrayal, Grigris loses its way with too much plot (including an unconvincing love story), weak dialogue, amateurish acting, and a frustratingly recessive main character. The scenes of Grigris dancing, filmed as jubilatory bursts of self-expression, are by far the best thing in the movie, which is otherwise visually accomplished but dramatically flat. Anglophone critics seemed more taken with Grigris than Francophones—perhaps because they were unable to pick up on the clumsy French-language screenplay and performances.
Cannes Juror Looking for Film That "Pushes the Art Form"
Meanwhile, with only four days remaining, speculation about the prizes is rampant. The Coen brothers' Inside Llewyn Davis is the critical favorite, but there have been reports that juror Nicole Kidman cried during Hirokazu Kore-eda's Like Father, Like Son, and many have predicted that jury head Spielberg would also be moved by that film's exploration of child-parent separation themes he himself has long grappled with in his work.
As for the acting awards, Michael Douglas is for now considered practically a shoo-in for his portrayal of Liberace in Steven Soderbergh's Behind the Candelabra, while Bérénice Bejo has strong buzz—and little competition as of now, given the dearth of meaty female roles this year—for her turn in Asghar Farhadi's The Past.
Though Cannes jurors always remain tight-lipped about the deliberations while the festival is underway, France 24 was able to sit down with jury member Lynne Ramsay, the Scottish filmmaker who was in competition in 2011 with We Need to Talk About Kevin (and in a parallel section in 2002 with Morvern Callar).
She called the experience of being on the nine-person jury of the world's most prestigious film festival "fascinating," but added that it was "very difficult" to decide which movies were best. "They're all so different," she said. "For me, telling a story is one thing, but more than that, it's pushing the art form [that I'm looking for]."
In a competition slate filled with unusually accessible works, perhaps the most formally bold, boundary-pushing film so far has been Jia Zhangke's A Touch of Sin, which uses striking imagery and diverse genre elements to create a devastating four-part portrait of China's underclass.
Ramsay calls herself "an auteur filmmaker," which, she suggested, partly explains why she has not yet worked in Hollywood. Though she was initially slated to direct the adaptation of Alice Sebold's bestselling novel The Lovely Bones (2009), she left the project over creative differences (Peter Jackson took over). More recently, Ramsay failed to show up for the first day of shooting on western Jane Got a Gun, starring Natalie Portman, and dropped the film three days later. "I really enjoyed making my first film in America, We Need to Talk About Kevin," she said. "But it was New York-based and UK-financed, so it was different. I guess I'm cautious [about Hollywood]. I want to make the films I want to make, and that can be difficult over there."
So how is serving on a jury presided over by one of the undisputed kings of Hollywood, Steven Spielberg?
"I really admire Steven. He's a real film buff, with an encyclopedic knowledge of cinema, so it's fascinating speaking to him," Ramsay said. "And he's a really lovely, down-to-earth guy."
Some thought there might be drama on this jury, with five very different directors, three top-drawer actors, and a Bollywood diva, but Ramsay says there's no story there.
"It's a wonderful jury," she said with a smile. "We're all bonding and becoming friends."
A version of this post appears on France 24, an Atlantic partner site.