In Praise of Nate Robinson, the NBA Playoffs' Surprising Scene-Stealer
The 5'9" Chicago Bulls point guard won't be the most valuable player in the NBA postseason, but thus far, he's its most entertaining.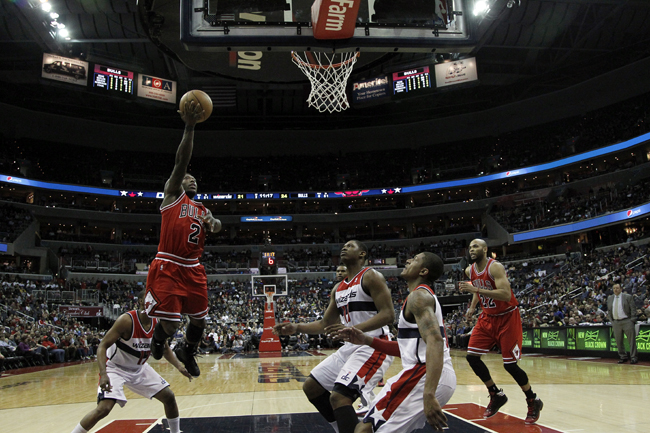 AP / Alex Brandon
It's always fun to pull for the "little guy" in sports, and in basketball, this is something of a literal truth.
In a sport that prizes vertical motion and therefore naturally rewards seven-foot behemoths whose height puts them in close proximity to the rim, it's often easier to root for shorter players, whose smaller statures act as a disadvantage every time they take the court. The (relatively) diminutive point guard Nate Robinson blocking Yao Ming's shot in 2006 is one of the closest visual representations of David vs. Goliath that sports can provide. And who in their right mind pulls for Goliath?
It's worth taking a moment to appreciate smaller NBA players and the role they play in basketball culture because—with all due respect to Steph Curry—Robinson, now a guard for the Chicago Bulls, was the breakout star of the 2013 NBA Playoffs' first round, which concluded over the weekend. Robinson wasn't the best player during the playoffs' first two weeks, but he was the most entertaining, consistently filling up highlight reels with ridiculously athletic moves.
Related Story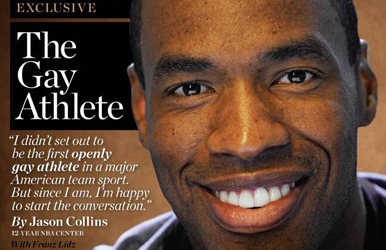 Robinson stands 5'9." That's about average height for an American male, but on an NBA basketball court, he looks like a fourth-grader tagging alongside a group of high-school students. Through seven playoff games, he has averaged 17 points per game on 50 percent shooting. He recorded the marquee performance of these nascent playoffs in Game Four of Chicago's series against the Brooklyn Nets by scoring 34 points, including 23 in the fourth quarter, during a 142-134 Bulls victory in triple overtime. It's fair to say that game was the highlight of his career thus far.
For much of his eight-year NBA stint, Robinson has been more of a curiosity than a star. Drafted by the New York Knicks during some of that storied franchise's darkest days, Robinson punctuated his rookie campaign with a surprising victory in the 2006 NBA Slam Dunk Contest. What Robinson lacks in height, he makes up for in leaping ability—his standing vertical leap is rumored to hover around 43 inches. His performance in the dunk contest put him on the map—he's only the second sub-six footer to take home the dunk-contest trophy (Spud Webb was the first). But his in-season play never reached the same peaks. Robinson experienced varying levels of success with the Knicks, but earned the unenviable and imprecise label "volume shooter," roughly defined as the type of guard who needs to take a lot of shots in order to be effective. After four years in a Knicks uniform, he played for four different teams between the start of 2009-10 season and the conclusion of the 2011-12 season. That itinerant stretch cemented his identity as an NBA journeyman in the eyes of many—a player who could provide the right team with an off-the-bench offensive spark but didn't merit a starting position or serious playing time.
Robinson's luck changed in 2012, when the Bulls signed him to help fill the vacancy left by the injured Derrick Rose. He played in all 82 games for the first time in his career, and he averaged a respectable 13.1 points and 4.4 assists. By upping his scoring in the playoffs, he's become one of Chicago's most effective offensive weapons in the clutch, though his performance in Game Seven of the team's series against the Nets left much to be desired.
But numbers don't do Robinson justice. To get a sense of all that he brings to the game, you have to watch him play. On television works; in person is better. A few weeks ago, I attended a Bulls-Washington Wizards game and watched Robinson turn in a solid, if somewhat nondescript, statistical performance—17 points on 7-16 shooting. Despite those pedestrian numbers, he put on a show. It was the type of display that personifies one reason why sports are enjoyable: for the sheer pleasure of watching human beings do remarkable things with their bodies.
Against taller defenders, Robinson has to rely on creative (sometimes very creative) dribbling to get open. In the lane, he's a shrub in a forest, an adroit finisher whose array of floaters and acrobatic layups allow him to score in creative ways. But the real treat of watching Robinson play is that he makes even the most routine plays—a defensive rebound, coming off an on-ball pick and shooting a jump shot—seem impressive. Robinson is less than six feet tall, but it's not uncommon for him to jump more than three feet in the air, and there's a certain mind-boggling aesthetic that comes from witnessing a smaller player getting so much air time.
After the aforementioned Game Four performance, which was the pivotal game of the Bulls-Nets series, Robinson described his play this way:
"I always think I'm on fire, kind of like the old school game NBA Jam," he said. "You make a couple in a row, the rim's on fire. You shoot the ball, the ball's on fire. I feel like that at times—all the time."
That quote is appropriate, though for reasons that may not be immediately obvious. For starters, Robinson did seem like a video-game avatar for much of that fourth quarter: unstoppable as long as the words "Game Over" weren't flashing across the screen. More importantly, it's not uncommon for basketball players of any skill level to imagine themselves in the midst of a hot shooting streak—like Robinson said, it's like picturing oneself in the NBA Jam on-fire zone. When players do this, it's more common to fantasize about being a guard, pulling up for jump shots in the face of a defender, than a big man, backing someone down in the low post.
This is a sport, then, where aesthetics matter almost as much as effectiveness, and good guard play is the most aesthetically pleasing expression of basketball. Kareem Abdul-Jabbar's sky hook may have been the most effective single shot in the history of the game, but Allen Iverson's crossover will always seem cooler. This disparity partly stems from a perceived degree of difficulty: Abdul-Jabbar's height and high release made scoring look too easy; Iverson's dribble-drives always seemed to require a lot of effort. When Robinson was canning jumpers and slashing to the basket during that video-game-like, 23-point fourth quarter, he merged effectiveness and pleasing aesthetics in a manner rarely achieved on a basketball court.
Real life, though, is not a video game. Reality is often a lot less fun to watch. And if the Bulls hope to upset the Miami Heat in the second round and advance to the Eastern Conference finals—that series starts tonight—they will need to rely on their two big men, Joakim Noah and Carlos Boozer, and their less-than-visually-pleasing post games. In basketball, guards make the highlight reels, but big men take home the titles.
But if fans are lucky, Robinson will continue to fill those reels as long as the Bulls remain in the playoffs. He probably won't be the most effective player on the court during the Bulls-Heat series, but he will certainly be one of the most enjoyable to watch.