If You're in Redlands, Calif., on May 18 ...
Five years of that magical combination of small airports and craft brews.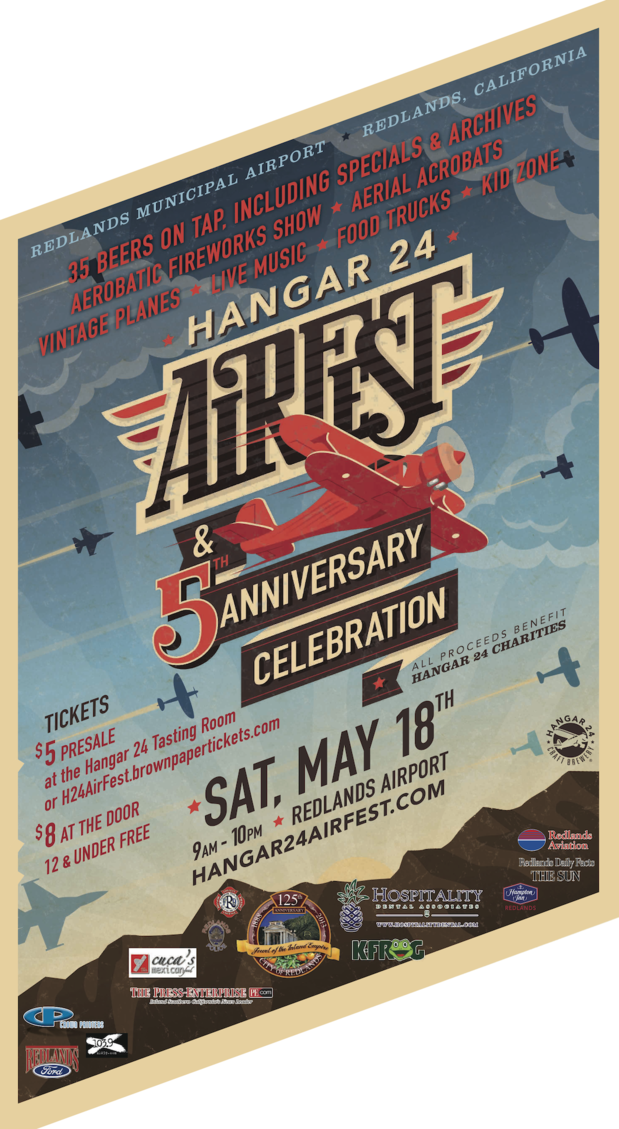 ... be sure to come by the 5th anniversary Air Show / celebration for the Hangar 24 craft brewery. If I weren't necessarily at a policy big-think event in DC this weekend, I would be there myself.
I was living in Beijing when I saw news of Hangar 24's opening five years ago: that long-sought combination of small-airport aviation and micro-brewing in my original home town. I ended up spending more time there than I expected in 2008, as I went back and forth from China in my dad's final months. I've been there in happier circumstances as often as I can recently. Have a Columbus IPA or Orange Wheat for me if you go there -- or for my dad, whose 88th birthday it would be. And enjoy the air show!

__
Update
: The LA Times happily chooses today to proclaim Hangar 24's Orange Wheat as  "
beer of the month
," fyi.