F. Scott Fitzgerald's Tense, Unhappy Relationship With Hollywood
At the height of his career, the Great Gatsby author lived worlds away from the movie industry; later in his life, he reluctantly tried to make a living off of it—to tepid results.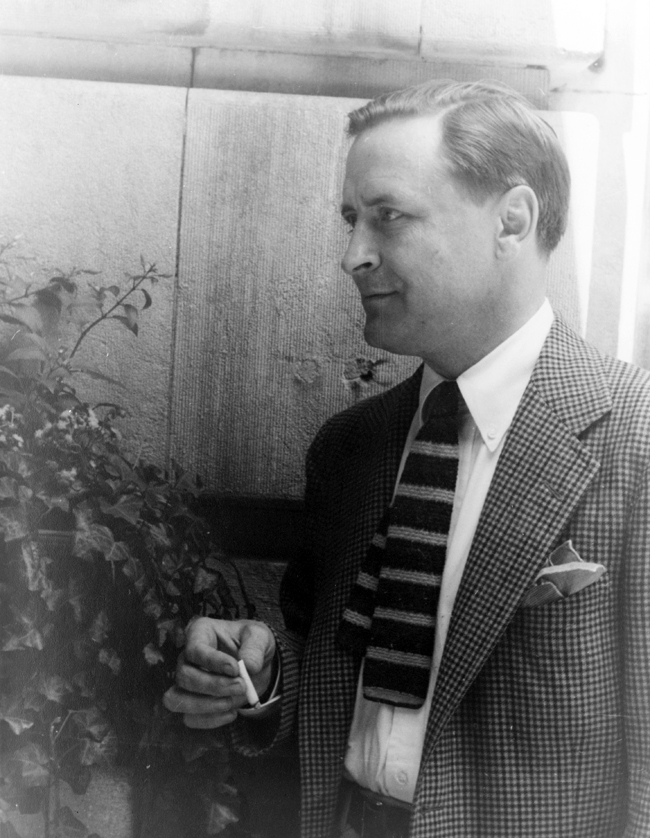 Wikimedia Commons
A self-promoter, a true-blue Princeton party boy, a charmer with the right clothes: F. Scott Fitzgerald in his prime would have loved all the cultural hoopla associated with the release of Baz Luhrmann's The Great Gatsby. F. Scott Fitzgerald before or after his prime, though? That's less of a sure thing.
The prime chronicler of the jazz age—a term he coined—came up around the same time that the American movie industry did, and spent much of his career linked with Hollywood. But Fitzgerald's intellectual snobbery and Puritanical prudery made for a strained relationship with the film world, one that began as dismissive and ended as dependent.
At the height of his fame, Fitz stayed in New York to party or set off for Paris. Yet he spent the last years of his life in Hollywood working for studios and freelance writing. In 1940, he asked a friend out East, "Isn't Hollywood a dump—in the human sense of the word. A hideous town... full of the human spirit at a new low of debasement."
Fitzgerald was, as a friend put it, a "typical" "Middle Westerner with correct clothes and clear skin who had been sent to the East for college." In his formative years, Hollywood was a world away. But in 1920, Fitzgerald's stories—dripping with detail and youthful vigor—hit it big with American readers in magazines such as Mencken and Nathan's The Smart Set and the popular The Saturday Evening Post. So Hollywood came calling.
Fitzgerald collected $2,250 for the film rights for The Beautiful and Damned in 1922 and then $10,000 the following year for This Side of Paradise. Every little bit of cash helped when you lived like Scott and Zelda. After all, the popular perception about their lavish life is actually true: In 1924, he wrote, "How to Live on $36,000 A Year," a humorous account of the couple's extravagant spending that provoked sneers more than laughter.
Young Fitzgerald was a theatre guy. Some of that interest was for the sake of art. He wrote for and performed in the Triangle Club at Princeton. In 1922, he nearly went broke to produce his thankfully forgotten play, "The Vegetable" (1922), a story of a railway clerk who becomes the president and then a postman.
Some of that interest, though, was for the audience. In The Beautiful and Damned, he writes of a theater opening:
There were opera cloaks stitched of myriad, many colored silks and furs there were jewels dripping from arms and throats and ear tips of white and rose; there were innumerable broad shimmers down innumerable silk hats; there were shoes of gold, and bronze, and red and shiny black; there were the high-piled, tight-packed coiffures of many women and the slick, watered hair of well-kept men.
The attitude is clear: Theatre was for the literary; movies for the masses. So Fitzgerald considered himself above Hollywood writing, even when he became fully dependent on it in the late 1930s.
Most fans don't know that Fitzgerald polished the screenplay for Gone With the Wind and A Yank at Oxford—a good fit for an author so closely associated with collegiate life. Other projects fit less well, and in Hollywood in the last years of his life, he was just another hack—but he had a name. He got rejected on scripts about Marie Antoinette and Madame Curie. He worked at MGM and later as a freelance writer, but Fitzgerald felt awkward when those from his old life (Anita Loos, Dorothy Parker, and Princeton friends) saw him in his new life. Younger writers found his output didactic and preachy. He struggled to deliver the feel-good ending required by test audiences. He was a novelist, not a screenwriter, interested in description, not action.
And then there was the alcoholism. The well-earned image of Fitzgerald as a raving drunk is more befitting of the mid-1920s than the late-1930s. He was sober a large portion of the time in Los Angeles, but his benders cost him friends and jobs. In 1939, he signed onto another collegiate project called Winter Carnival, the story of a young mother fleeing her husband and who gets caught for a few days at the Dartmouth Winter Carnival. Fitzgerald's partner on the project was Budd Schulberg, a Hollywood heavyweight's son who would later write On the Waterfront. A champagne toast on the plane turned to a three-day bender on location at Winter Carnival, where Fitz wandered the streets in a drunken haze. Both men were fired, and Fitzgerald was hospitalized, his health having been made fragile by decades of drinking.
And so for all of his commercial success and his fame in his day, his Hollywood years showed that Fitzgerald never got the one thing from his fellow writers that he so desperately wanted: respect. Instead, he ended up with immortality.