Actually, Jason Collins Isn't the First Openly Gay Man in a Major Pro Sport
Major-league baseball player Glenn Burke was comfortably out to his teammates and friends in 1976—but back then, it was the press that wasn't ready for a gay male athlete.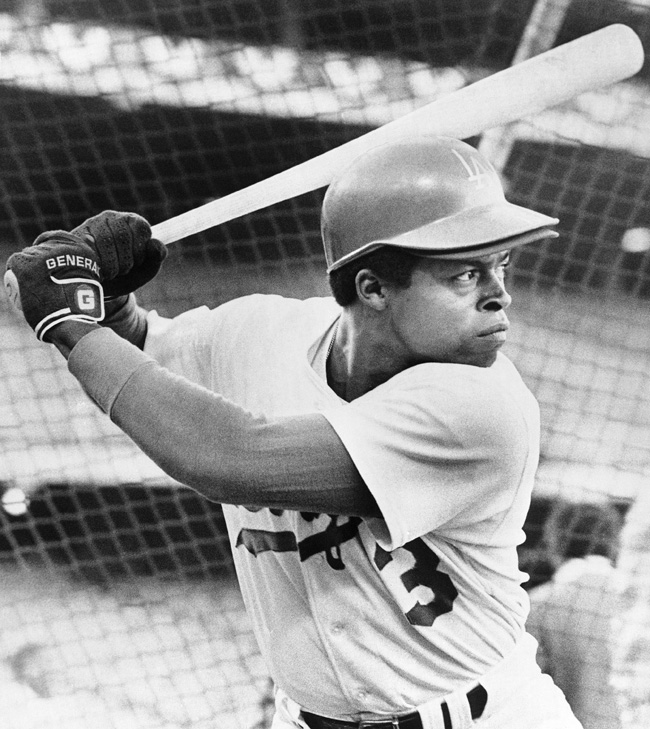 AP / LM
A few months back, the Baltimore Ravens' Brendon Ayanbadejo, an outspoken advocate for LGBT rights, told USA Today that he thought the first player in the three major sports to out himself would be a baseball player: "The religious roots are a lot deeper in basketball and football. With that being said, I think baseball players are more open-minded."
What Ayanbadejo didn't know was that one baseball player already had. This week's coming out by NBA player Jason Collins is momentous, but the Jackie Robinson of gay rights was Glenn Burke, who played for the Los Angeles Dodgers and Oakland A's from 1976 to 1979. He tried to change sports culture three decades ago—but back then, unlike now, sports culture wasn't ready for a change.
Related Story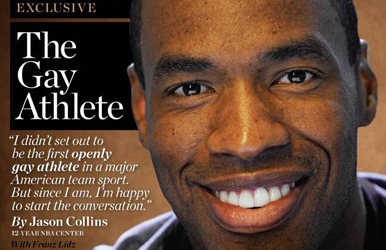 Burke made no secret of his sexual orientation to the Dodgers front office, his teammates, or friends in either league. He also talked freely with sportswriters, though all of them ended up shaking their heads and telling him they couldn't write that in their papers. Burke was so open about his sexuality that the Dodgers tried to talk him into participating in a sham marriage. (He wrote in his autobiography that the team offered him $75,000 to go along with the ruse.) He refused. In a bit of irony that would seem farcical if it wasn't so tragic, one of the Dodgers who tried to talk Burke into getting "married," was his manager, Tommy Lasorda, whose son Tom Jr. died from AIDS complications in 1991. To this day, Lasorda Sr. refuses to acknowledge his son's homosexuality.
Burke, who also died of AIDS-related causes in 1995, came out to the world outside baseball in a 1982 article for Inside Sports and even followed it up shortly after with an appearance on The Today Show with Bryant Gumbel. But his story was greeted by the rest of the news media and the baseball establishment, including Burke's former teammates and baseball commissioner Bowie Kuhn, with silence. Even his superb autobiography, Out at Home, which published the year he died, failed to stir open conversation about homosexuality in sports. Practically no one in the sports-writing community would acknowledge that Burke was gay or report stories that followed up on his admission.
He told People magazine while promoting his book in 1995, "My mission as a gay ballplayer was the breaking of a stereotype ... I think it worked ... They can't ever say now that a gay man can't play in the majors, because I'm a gay man and I made it."
And yet Burke is remembered less today as a pioneer for gay rights and more as the man who, along with Dusty Baker, invented the "high five."
The media in general and the sports media in particular found Burke's homosexuality an inconvenient truth. He told People, "I think everyone just pretended not to hear me. It just wasn't a story they were ready to hear."
Eighteen years later they still haven't heard him. An outstanding documentary, Out: The Glenn Burke Story by Bay Area filmmakers Doug Harris and Sean Maddison, was released in 2010 but remains little seen. If the film had been shown on ESPN, Burke might have finally gotten the credit he deserved. Jamie Lee Curtis, who bought the film rights to Burke's book years ago, now hopes, in the wake of Collins's revelations, to get a feature film on Burke into production.
Jackie Robinson changed American society forever; Robinson, an officer in the Army during World War II, was no doubt in large part responsible for Harry Truman's decision to integrate the military in 1948. Collins's coming out, courageous as it is, isn't so much a breaker of barriers as much as an acknowledgement that the barriers have already been broken. From here on in, it's merely a question of how many athletes will be coming out and in which sports, such as the NFL and NHL, and even in college sports.
But Burke's tale shows why it's good that there's been so much media attention to Collins's announcement. Moments like these are when people should speak up, should pay attention, or else more change won't happen.
If early tweets and quotes from Kobe Bryant and others are any indication, NBA players are lined up in support of Collins. But the real key will be how much support athletes get from those in charge. Without immediate and open statements from league officials, gay athletes will fear cheap shots from opponents, being shunned by teammates, and being traded or even cut by their teams. A strong stance by the heads of the major sports would go a long way to assure them. NBA Commissioner David Stern's strong statement set the example: "....we are proud he has assumed the leadership mantle on this very important issue."
NFL Commissioner Roger Goodell, MLB Commissioner Bud Selig, and the NHL's Gary Bettman have already waited too long to check in. So have the officials of the National Collegiate Athletic Association. Are they pretending that they don't know that they have gay athletes in their leagues? And while we're waiting for the pro leagues to make their official statements, how about the heads of the players' unions stepping up to the mic? What people say now will matter for a long time. If Bowie Kuhn had come out in support of Glenn Burke in 1982, we might not have been necessary for Jason Collins to tell his story to a national magazine this week.