A Field Guide to Blockbuster Season: 22 Films to See This Summer
Featuring Superman, clumsy cops, monsters of all statures, and Oprah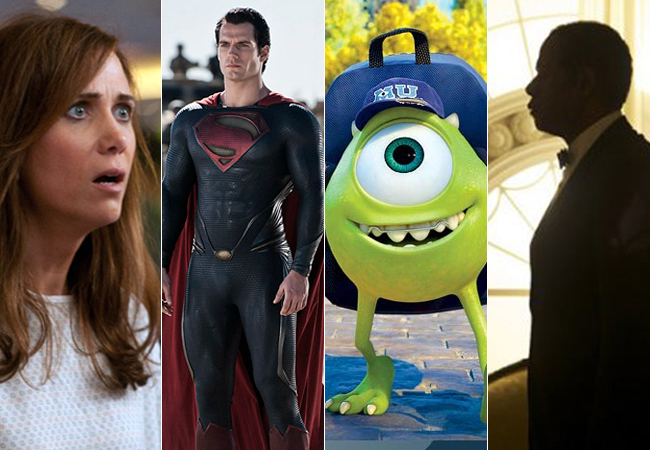 Various
School's out, pool's open, and after a long awards season of Very Consequential Films followed by the usual cinematic dead zone known as January, February, and March, the movies are fun again.
Though the summer blockbuster season unofficially started earlier this month with big box-office earners like The Great Gatsby, Star Trek Into Darkness, and Iron Man 3, Memorial Day is when the real festivities begin—and the rest of the season offers some big explosions (Fast & Furious 6, After Earth, and White House Down all arrive in theaters before July), some quieter festival fare (like Fruitvale Station and The Spectacular Now), and a few aftershocks from 2011's female-driven comedy Bridesmaids (like The Heat and Girl Most Likely). And, of course, Superman makes a return to cinemas in Man of Steel, Zack Snyder's ambitious account of the Man of Tomorrow's origins.
So to help you navigate the coming three-month bombardment of sensorial excess (bang-ups and man-boys and space invaders, oh my), here's a week-by-week guide to this summer's promising films. Below are picks for what to see every weekend between Memorial Day and the beginning of September—with a few intriguing alternative options included for when the inevitable June-to-July blockbuster fatigue sets in.
---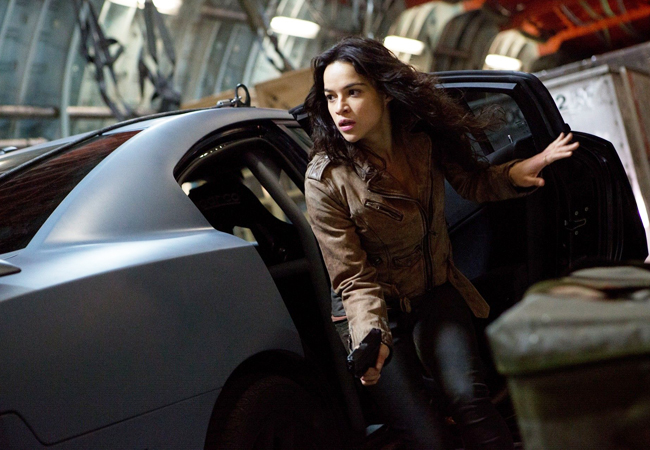 May 24
Fast & Furious 6
After a Russian military convoy is attacked, Diplomatic Security Service agent Luke Hobbs (Dwayne Johnson) calls on retired criminal Dominic Toretto (Vin Diesel) and enlists his help in bringing the criminals to justice. In exchange, his past crimes will be pardoned—and he'll have help from Hobbs in tracking down his former girlfriend Letty (Michelle Rodriguez), who was presumed dead. [Trailer]
Why you should care
The stylish 12-year-old franchise is about to get a new jolt with the addition of mixed martial artist-turned-actress Gina Carano as Hobbs's partner—whose explosive fight scene with Letty is what her co-star Diesel envisions as a sequel of sorts to his own grand clash with Johnson in Fast 5. And though a sixth installment of the car-smashing series that never really established a name-format rule may seem like a shameless cash grab, critics have praised its "genuinely warm sense of playfulness" and its entertaining "total dedication to badassness."
Or try... Before Midnight
The festival-acclaimed third installment of Richard Linklater's unhurried series—about a couple that first meets on a train and spends one evening together in Vienna in 1995's Before Sunrise then later reunites for one afternoon in Paris in 2004's Before Sunset—finds the pair (Ethan Hawke and Julie Delpy) living together in Paris, 18 years after their first encounter, raising twin daughters and figuring out how to reconcile their past, separate lives with their life together. The Atlantic's Chris Orr writes that the film is "well worth seeing for anyone invested in this particular cinematic relationship."
---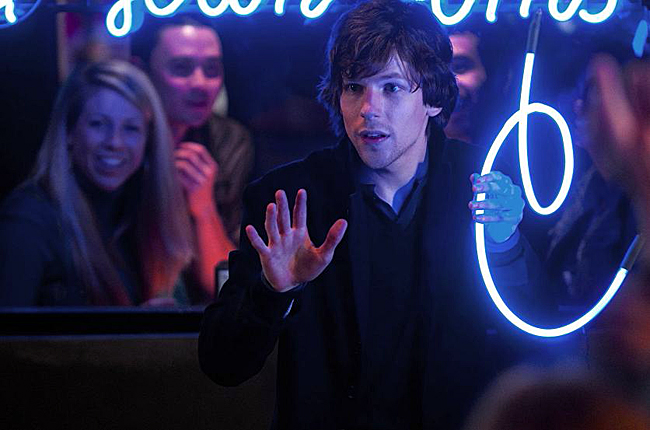 May 31
Now You See Me
"Ladies and gentlemen, for our final trick, we are going to rob a bank," announce the quartet of magicians known as the Four Horsemen in Now You See Me. Directed by French filmmaker Louis Leterrier (of 2008's Edward Norton-starring version of The Incredible Hulk), the fast-paced caper follows a team of super-savvy young illusionists whose act involves robbing banks all over the world and giving the money away to audience members, and international law enforcement's uphill struggle to stop them. [Trailer]
Why you should care
Consider Now You See Me a showcase for both the old and the new generations of Hollywood talent, as its glitzy lineup boasts both heavy-hitting veterans (like Michael Caine, Morgan Freeman, Woody Harrelson) and some younger actors who have stacked up their résumés impressively in the last half-decade or so (like Jesse Eisenberg, Isla Fisher, Dave Franco, and the mesmerizing Mélanie Laurent).
Or try... After Earth
Will Smith and Jaden Smith play—surprise—a father and son in this galaxy-trotting sci-fi entry from the onetime Sixth Sense wunderkind M. Night Shyamalan. When their spaceship crash-lands on a mission to a long-abandoned Earth, General Cypher Raige and his son Kitai have to fend for themselves against newly evolved species and a deadly alien monster that escaped the crash—not to mention find their way back home to Mom.
---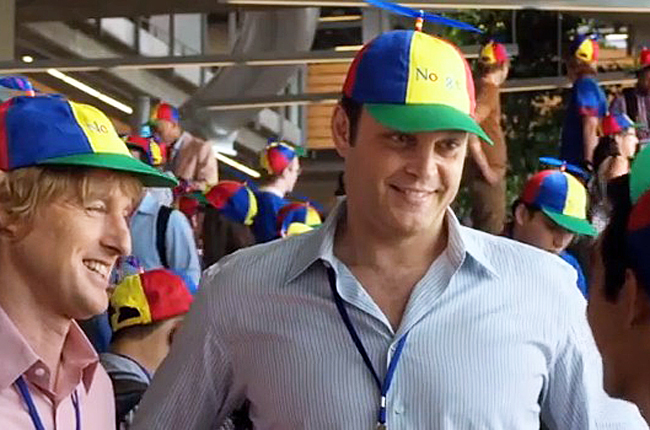 June 7
The Internship
After their analog watch company goes out of business, thirtysomething technophobes Nick and Billy (Owen Wilson and Vince Vaughn) must start searching for employment again in a highly competitive digital-age job market they don't recognize anymore. They land unpaid internships at Google, where they compete with the brightest college-age computer whizzes in America for a shot at getting hired. Rose Byrne co-stars as a Google employee, with other supporting cast including John Goodman, Josh Gad, B.J. Novak, and The Daily Show's Aasif Mandvi. [Trailer]
Why you should care
When you add the proven chemistry of Wilson and Vaughn (Wedding Crashers!) to a hyper-topical, almost-too-close-to-home premise (widespread unemployment! Ivy League grads working no-wage temporary stints with no guarantee of future hire!), the result could be comedy catharsis.
Or try... Much Ado About Nothing
After last year's successes The Avengers and Cabin in the Woods, director Joss Whedon looks to keep his streak going—but does an artistic 180 with this text-faithful modern update to Shakespeare's rom-commy 16th-century play. Veteran Whedon collaborators like Nathan Fillion, Alexis Denisof, and Amy Acker star.
---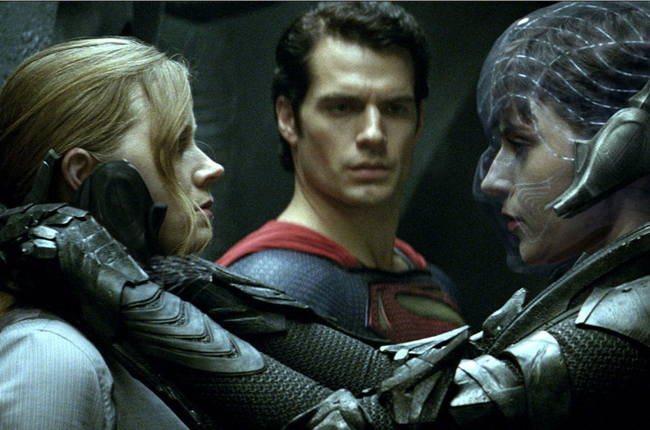 June 14
Man of Steel
Starring The Tudors' Henry Cavill as the titular red-and-blue-clad hero, Zack Snyder's Man of Steel presents the DC Comics creation myth of how Kal-El of the planet Krypton fell to Earth and became Clark Kent, and how Clark Kent then became Superman. Amy Adams co-stars as Lois Lane, while Diane Lane and Kevin Costner play Clark's adoptive parents and Russell Crowe appears as Jor-El, Kal-El's faraway biological father. [Trailer]
Why you should care
Early trailers hint that producer Christopher Nolan's trademark high-contrast cinematic vision has seeped into Man of Steel's grand, gorgeous aesthetic—and that Michael Shannon, a journeyman actor who's just recently started to get some well-deserved name recognition, could capably disturb your sleep patterns well into July with his performance as the evil General Zod.
Or try... The Bling Ring
Sofia Coppola has turned her gaze on teenage drama a few times before, with varying degrees of success—from 1999's haunting, acclaimed The Virgin Suicides to 2006's insubstantial powdered-sugar spectacle Marie Antoinette. Come for Coppola's stylish, always-affectionate storyteller's take on the real-life Hollywood Hills crime saga involving a group of wealthy teenagers who robbed celebrities' homes in 2008 and 2009—and stay for Emma Watson's Kardashian-inspired Valley Girl accent.
---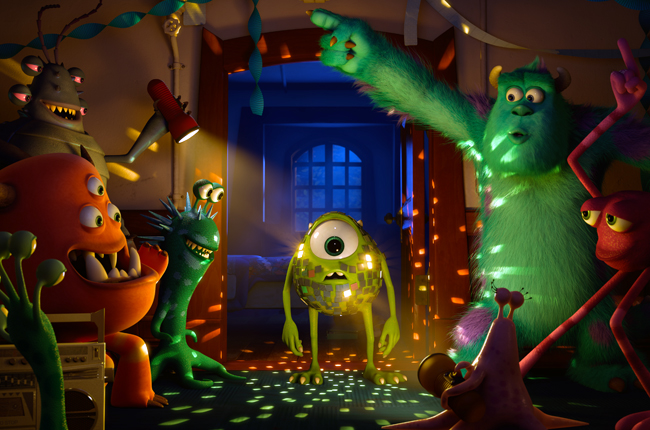 June 21
Monsters University
The prequel to 2001's heartwarming Disney/Pixar triumph Monsters, Inc. travels back in time to Mike Wazowski and his buddy Sulley's college years. Both majoring in kid-scaring, Mike and Sulley (voiced again by Billy Crystal and John Goodman) start out as roommates and quickly become rivals, but gradually make friends once they've exhausted all possible methods of antagonizing each other. [Trailer]
Why you should care
Remember when Disney/Pixar was virtually synonymous with oohs and aahs? The studio does. So after two less-than-universally-beloved entries in a row (2011's Cars 2 and 2012's Brave), it'll be fascinating to see whether the decision to return to a formula that worked magic in the past pays off.
---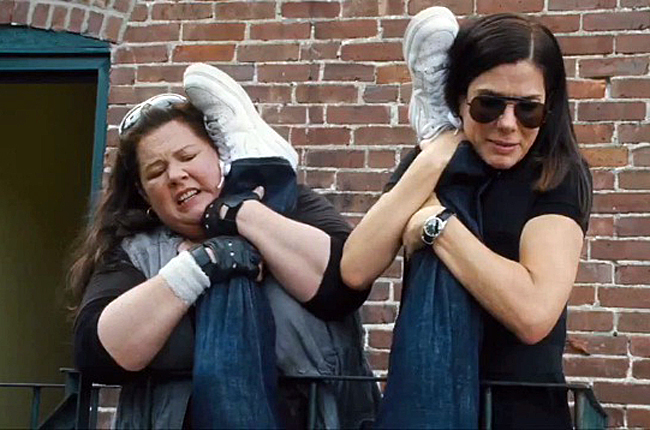 June 28
The Heat
It's a female twist on the buddy-cop comedy: A high-strung FBI agent (Sandra Bullock) and a rash, ruthless Boston policewoman (Melissa McCarthy) are forced to work together in an effort to bring down a drug lord. [Trailer]
Why you should care
It's director Paul Feig's first feature since 2011's surprise smash Bridesmaids, and with McCarthy on board, it's powered by one of that film's biggest breakout stars. The Heat runs the risk of playing like a Bridesmaids-Miss Congeniality mash-up (with McCarthy cast once again as a bawdy, aggressive tomboy and Bullock once again cast as a gifted yet hapless FBI agent)—but given the runaway successes of those two franchises, that's not a bad pedigree.
Or try... White House Down
Channing Tatum stars in Roland Emmerich's Washington, D.C. thriller as a U.S. Capitol police officer who must rescue the president (Jamie Foxx) and his daughter when a paramilitary group seizes the White House.
---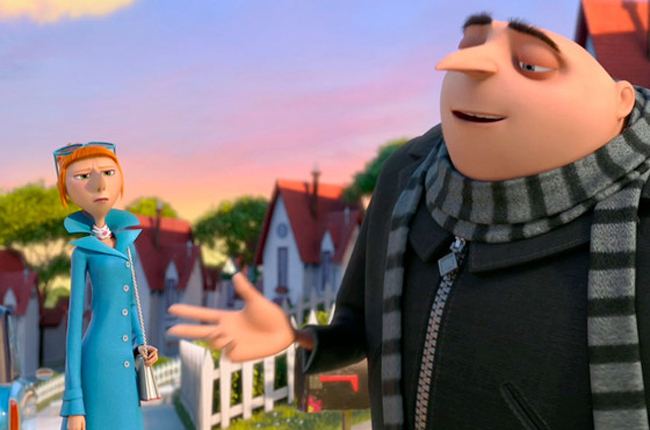 July 3
Despicable Me 2
Directors Pierre Coffin and Chris Renaud have reteamed for the sequel to 2010's Despicable Me, and Steve Carell returns as the now-redeemed former villain Gru, who's given up villainy since rescuing his three adopted daughters from the evil clutches of Vector in the first film. But when a new bad guy—Eduardo, now voiced by Benjamin Bratt after a dramatic, late-in-the-game pullout by Al Pacino earlier this month—surfaces and threatens to cause mayhem all over the globe, Gru and his daughters answer the call of duty. [Trailer]
Why you should care
1. Because Gru's burbling yellow minions are just so damn adorable.
2. Because Steve Carell's bumbling, Eastern European-accented doting dad/supervillain is also just so damn adorable.
3. Because Kristen Wiig has a new role as Agent Lucy Wilde of the Anti-Villain League. Though she voiced the minor role of Miss Hattie in 2010's original, she's been recast as the high-heeled know-it-all with a lipstick-tube Taser who enlists Gru's help.
---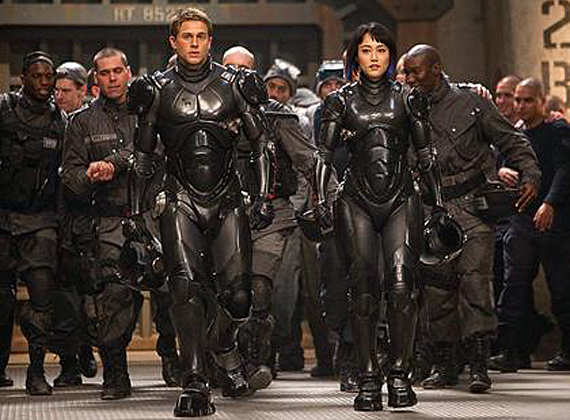 July 12
Dealing With Idiots
Curb Your Enthusiasm alum Jeff Garlin wrote, directed, and stars in this still-mysterious, largely improvised film about a famous comedian who, in search of inspiration for his next movie script, embarks on a quest to get to know the parents of the players on his son's Little League baseball team.
Why you should care
Like many instant-classic improvised comedies of the last few decades, Dealing With Idiots co-stars Christopher Guest.
Or try... Pacific Rim
Guillermo del Toro's latest pits giant piloted robots—known as Jaegers—against giant monsters that have risen from under the sea. When the human forces find their armies on the brink of defeat and their arsenal of robots nearly depleted, it's suddenly up to a pilot (Sons of Anarchy's Charlie Hunnam) and a young trainee (Rinko Kikuchi, an Oscar-nominated player in 2006's Babel) to save the species from ruin. Idris Elba, the gifted, perpetually under-the-radar star of The Wire and the BBC's Luther, co-stars as a military commanding officer. [Trailer]
---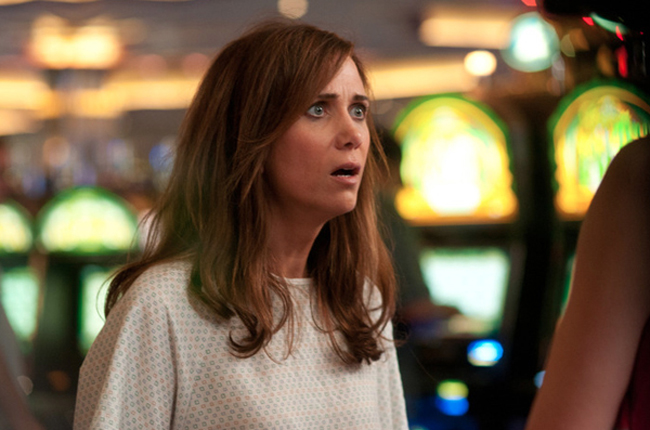 July 19
Girl Most Likely
After playwright Imogene Duncan (Kristen Wiig) stages a suicide attempt to get back at an ex-lover, doctor's orders force her to move back in with her mother Zelda (Annette Bening)—an irresponsible free spirit who's just as unprepared for her daughter's sudden reintegration into her New Jersey home as Imogene is. Matt Dillon and Darren Criss co-star as Zelda's much-younger boyfriend and the guy renting Imogene's childhood room, respectively. [Trailer]
Why you should care
Girl Most Likely got "big laughs" when it screened at the Toronto International Film Festival (under its original title, Imogene), according to critics like The Hollywood Reporter's Deborah Young—who also praised its ensemble cast and its "intelligent dialogue."
Or try... RED 2
The sequel to RED, the surprise 2010 hit action-comedy about retired CIA black-ops agents who spring back into action when they find themselves the targets of an assassination plot, reunites Bruce Willis, Mary-Louise Parker, Helen Mirren, and John Malkovich—this time without Morgan Freeman. The gruff "Retired, Extremely Dangerous" crew reassembles in Europe to reluctantly save the world when a nuclear device mysteriously goes missing. Anthony Hopkins joins the cast as the bonkers inventor of the deadly weapon, and Catherine Zeta Jones complicates Frank (Willis) and Sarah's (Parker) new relationship as Frank's dangerous ex-girlfriend.
---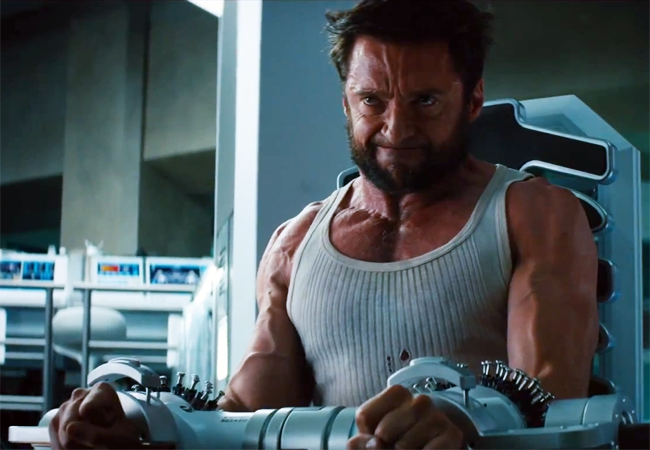 July 26
The Wolverine
Hugh Jackman returns as the adamantium-clawed Marvel superhero in another Wolverine-centric installment of the X-Men film franchise. This time, he's in Japan battling the Silver Samurai and coming to terms with his own conflicted feelings about his immortality. [Trailer]
Why you should care
Consider it an amuse-bouche for 2014's expansive X-Men: Days of Future Past, which combines the ensembles from 2006's X-Men: The Last Stand (like Jackman, Halle Berry, and Anna Paquin) and 2011's X-Men: First Class (like James McAvoy, Michael Fassbender, and Jennifer Lawrence).
Or try... Fruitvale Station
Starring Friday Night Lights and The Wire alum Michael B. Jordan, Fruitvale re-creates the harrowing true story of Oscar Grant, the 22-year-old fatally shot by a police officer in 2009 at the Fruitvale station in Oakland after reports of a scuffle aboard the train. Fruitvale Station took home the Grand Jury Prize and the Audience Award at the Sundance Film Festival in January. Not bad for the first-ever feature film by director Ryan Coogler, who's 26.
---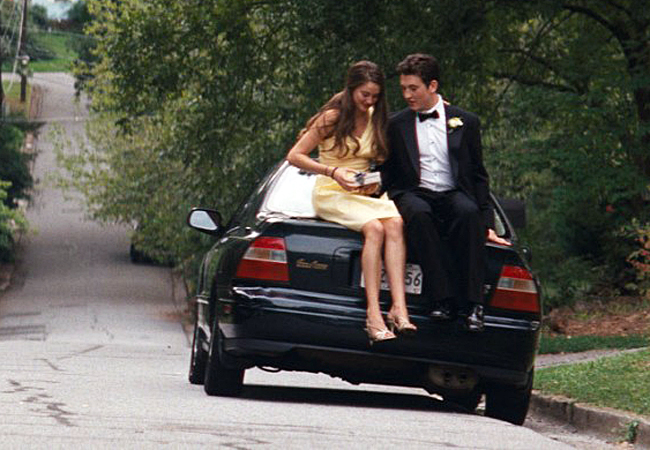 August 2
The Spectacular Now
In director James Ponsoldt's follow-up to last year's Smashed, Sutter Keely (21 and Over's Miles Teller) is a hard-partying, impulsive high school senior rapidly headed toward alcoholism. When his girlfriend breaks up with him, he wakes up on a lawn after a bender to find Aimee Finicky—a straight-laced, future-conscious bookworm played by The Descendants' transcendent Shailene Woodley—hovering over him. Though the two lead their lives by radically different philosophies, they form an innocent romantic connection. Kyle Chandler and Jennifer Jason Leigh co-star as Sutter's parents, and Mary Elizabeth Winstead appears as his sister.
Why you should care
Both Woodley and Teller took home acting awards at the Sundance Film Festival earlier this year, and The Spectacular Now has been compared to the works of a filmmaker famous for telling similarly sincere, moving stories about teenagers: John Hughes.
---
August 9
Elysium
Set 40 years into the future, Elysium finds Earth in ruins and its residents desperate to get aboard the deluxe spacecraft known as Elysium, where the planet's most privileged inhabitants have migrated, by any means possible. Secretary Delacourt, a determined government official (Jodie Foster), vows to block all entryways to illegal immigration. When ex-con Max DeCosta (Matt Damon) agrees to take on a dangerous mission that could bring equality to Earth and Elysium, he finds himself at odds with the Secretary and her enforcers. [Trailer]
Why you should care
It's just one more chance to appreciate the perpetually startling versatility of Matt Damon, who will have been last seen onscreen in a role that couldn't be more different from his sci-fi antihero Max—as Liberace's gentle, feathery-haired young boyfriend Scott Thorson in Behind the Candelabra.
---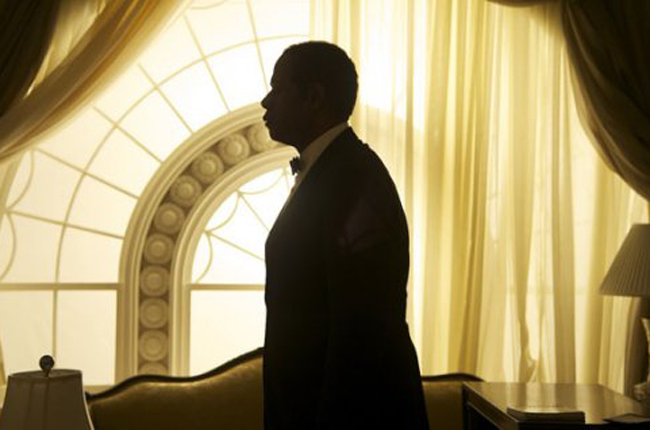 August 16
The Butler
In this generation-spanning historical drama, Cecil Gaines (Forest Whitaker) gets a job as the White House butler in 1952—and works closely with eight different U.S. Presidents before leaving his post in 1986. Oprah Winfrey co-stars as Cecil's wife Gloria. Lee Daniels, of Precious fame, directs. [Trailer]
Why you should care
It's Oprah's return to feature-film acting after a 15-year hiatus—and, lest we forget, she's good enough at it that she got nominated for an Oscar once. But in case you need a few other reasons to be curious about The Butler, take a peek at the cast list: Robin Williams and Melissa Leo appear as Dwight and Mamie Eisenhower, James Marsden and Minka Kelly as the Kennedys, Liev Schreiber as Lyndon Johnson, John Cusack as Richard Nixon, and Alan Rickman and Jane Fonda as Ronald and Nancy Reagan.
---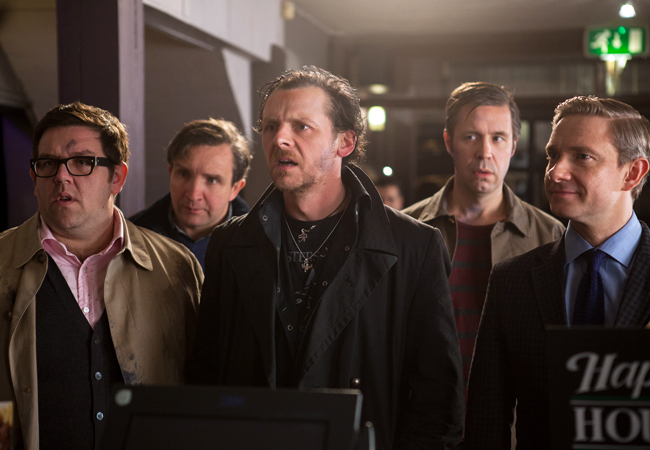 August 23
The World's End
British comedy actors Simon Pegg and Nick Frost star in this sci-fi comedy about five childhood friends who reconnect and set out to re-create a pub crawl they attempted 20 years before. Over the course of their drunken evening, however, they realize the Earth is being taken over by robot invaders. Rosamund Pike and The Hobbit's Martin Freeman co-star. [Trailer]
Why you should care
The last two times these guys teamed up with writer-director Edgar Wright—for 2004's horror send-up Shaun of the Dead and for 2007's police-thriller parody Hot Fuzz—their absurdist genre-busters won over critics and built something of a cult following. Now, the trio's back together again for the third film in the so-called "Cornetto trilogy."
---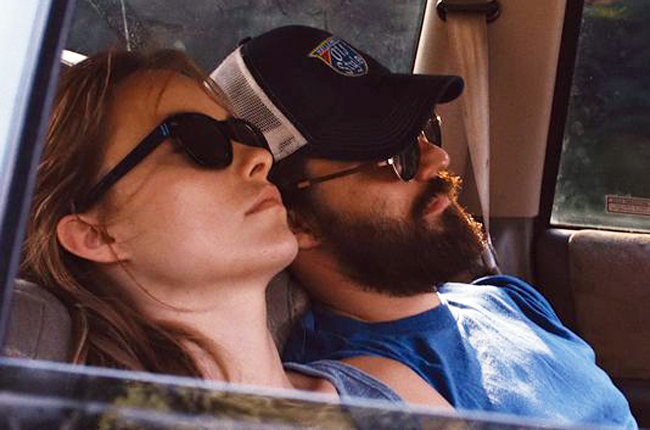 August 30
Drinking Buddies
Luke and Kate (New Girl's Jake Johnson and Olivia Wilde) meet cute when they become co-workers at a brewery in Chicago and form a flirty-friends bond over daily drinking at work. There's just one problem: They're both in relationships, Kate with Chris (Ron Livingston) and Luke with his longtime, marriage-minded girlfriend Jill (Anna Kendrick).
Why you should care
Both Kendrick and Wilde have recently shown promise as they've turned toward comedic roles—Wilde's first film this year was March's Steve Carell vehicle The Incredible Burt Wonderstone, and Kendrick proved her funny-girl mettle in last year's sleeper a cappella comedy Pitch Perfect. Drinking Buddies could be a valuable opportunity for both to step into the comedy limelight a little further.