1book140's June Read: The Big Sleep
Our Twitter book club's reading schedule for the coming month
"So you're a private detective," she said. "I didn't know they really existed, except in books. Or else they were greasy little men snooping around hotels."
Join our our Twitter book club this June to discuss The Big Sleep (1939), which won by an eight-percent margin in this month's vote.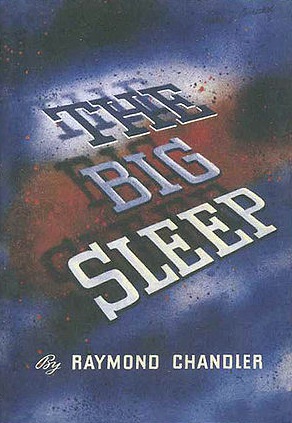 When cynical LA detective Philip Marlowe agrees to handle a blackmail case for $25 a day, it's the first thread in a tangled knot of kidnapping, murder, secrets, and lust. The plot is so complicated that Chandler himself reportedly forgot who killed one of the story's victims.
The Big Sleep was made into a classic 1946 film starring Humphrey Bogart and Lauren Bacall, and a less successful 1978 film set in London. Roger Ebert called the 1946 film "a black-and-white symphony that exactly reproduces Chandler's ability, on the page, to find a tone of voice that keeps its distance, and yet is wry and humorous and cares."
Are you concerned about the way Chandler's writing addresses women? Glancing over The Big Sleep again, I am too. Inspired by the Hawkeye Initiative, I plan to gender-flip on Twitter some of the most over-the-top lines. Why not join me?
It's easy to participate in our Twitter book club. Find a copy of The Big Sleep, follow us at @1book140, start reading, andadd your voice. What do we discuss? Read a summary of the first week of December 2012 on #1book140.
Here's our discussion schedule:
original cover 1939, Knopf Doubleday Publishing Group