The Jets Were Right to Cut Tim Tebow
Waiving a player who underachieves is smart business, and a review of Tebow's 2012-2013 performance reveals that he did, indeed, fail to live up to expectations.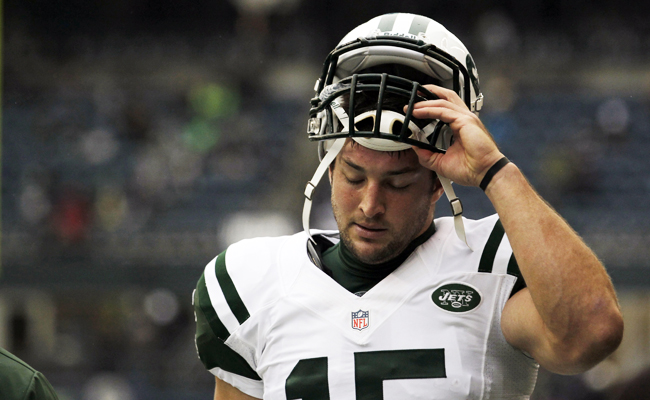 AP / Elaine Thompson
Thirteen players have been waived or released by seven teams since the end of the 2013 NFL Draft but only one team has taken public heat for this action: the New York Jets for releasing Tim Tebow. From the tone of some of the articles on this subject since yesterday, you'd think that the Jets had done something heinous and warranting condemnation. Diving into the comments below each of these articles reveals a frightening amount of vitriol for Rex Ryan and the Jets.
But in this year-long saga, did the team really act in a manner so far out of the norm for the NFL? Let me say upfront that I'm a New York Jets season-ticket holder, so I'm not exactly unbiased. But I think that the facts of the situation in New York exonerate the team from the accusations coming from Tebow's supporters.
Related Story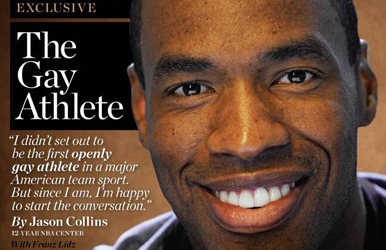 The Jets traded fourth- and sixth-round draft picks to the Denver Broncos in exchange for Tim Tebow and a seventh-round pick in March 2012. The team clearly believed that he had something to offer as a role player. The language of Jets coaches in the aftermath of the trade makes this clear—they had little intention of using him as a starting quarterback. He was to be a jack of all trades: run the wildcat formation, be a punt-protector, and try his hand as a receiver. Even if this trade turned out to be a total bust in hindsight, that doesn't mean it was a bad trade at the time; most late-round picks will never start for their NFL teams. Lower-round picks tend greatly towards speculation on talent and depth—lots of upside for not a lot of risk. This trade fits right into that category.
During last season Tebow appeared in 77 offensive snaps across 11 games; the Jets played him more frequently than nearly any backup quarterback in the league who wasn't filling in due to an injury. This wasn't enough for many of his supporters: They wanted him to start, but Rex Ryan and the Jets were seen as preventing that from happening. Is it possible that Ryan didn't start Tebow because he doesn't like him? Perhaps. Is it more likely that there's a football-related reason involved? Yes, because when the Jets signed Tim Tebow they did not anticipate one key thing: He's terrible in practice.
This isn't news; his poor practice record been established by teammates in both Denver and New York. You can't go 2-10 with four sacks and an interception in practice and expect to be used in any role as a quarterback for a professional team. What kind of team would look at that kind of performance and reward it? Some might say that only game-time experience should count towards the perception of a player. But if you're trying to train someone to a role, and that person repeatedly demonstrated a failure to learn the basics of the position, common sense dictates that you look for another option. This is why the Jets selected Greg McElroy as a starter in their Week 16 matchup against the Chargers instead of Tim Tebow.
The saga ended yesterday when the Jets waived Tebow. Is he really more significant than the 12 other players who have also joined the ranks of the unemployed since the end of the draft? Adam Snyder, released by the Arizona, was a versatile eight-year veteran offensive lineman, playing at multiple positions for the 49ers and Cardinals. Evan Moore, released by Philadelphia, was a four-year veteran tight end who made the Cleveland Browns in 2009 after going undrafted in the prior year and went on to play in all 16 games for them in 2011. Yet it seems that only Tim Tebow is worthy of this overblown media coverage.
The bottom line is that Tim Tebow has never been more than a below-average quarterback in the NFL. This has been established many times over—you'll be hard-pressed to find any legitimate data source that says otherwise. In 2011, his only season as a starter with the Denver Broncos, Football Outsiders ranked Tebow as the 37th-best quarterback by their DVOA (defense-adjusted value over average) metric. That same year Advanced NFL Stats rated Tebow as the 23rd-best quarterback by their Win Probability Added per Game metric. The man can't even complete half of his passes; the last person to do that for a team (and have enough attempts to qualify for the leaderboard) was JaMarcus Russell in 2008.
His penchant for late-game heroics is equaled only by his proclivity for fumbling the football (league leader with 14 in 2011). Game-winning drives are a terrible metric for rating quarterbacks anyway—Tebow had six game-winning drives in 2011 with the Broncos... the same number that Mark Sanchez had with the Jets in the prior year. Ultimately, his success in Denver had less to do with his own ability than the fact that Denver's defense finally stepped up after repeatedly failing earlier in the season under Kyle Orton.
Tebow failed to impress even in his limited role with the Jets. The "wildcat" offense (which actually ended up as more of a read-option offense) was ineffective with him at the helm; the average rushing play in the wildcat was no more effective than a regular-formation run with Shonn Greene. The best play out of that formation all season, a 42-yard touchdown pass, was thrown by wide receiver Jeremy Kerley, who stepped in after Tebow complained about his role towards the end of the year.
It appears that Tebow has but one saving grace in the eyes of his fans: He's apparently a great person. So what? The NFL is filled with great people. Dallas Cowboys tight end Jason Witten has won the Walter Payton Man of the Year Award for two consecutive years for his SCORE Foundation, an organization dedicated to helping individuals affected by domestic violence. Former Jets quarterback Chad Pennington was recently honored by TEAM for West Virginia for his ongoing work to improve the quality of life for children in his home state of West Virginia. Hundreds of current and former players are involved with charities that exist to benefit their local communities. But setting aside these examples of extraordinary service, what about the players who are just hard-working, decent people? The hundreds of NFL players who put their health and well-being on the line for fan entertainment are not worthy of celebration? Is Tim Tebow somehow greater than these mere mortals? Of course not.
The Jets shouldn't be vilified for deciding to move on from this situation. Waiving him now does nothing to hurt his future job prospects—any team that really wants him can easily release a player to make room for him (the fact that teams are not jumping to do so, though, is telling). Despite some peoples' scorn for the Jets, all the team did yesterday was release a backup quarterback—as they should have.