Roger Ebert, the Enthusiast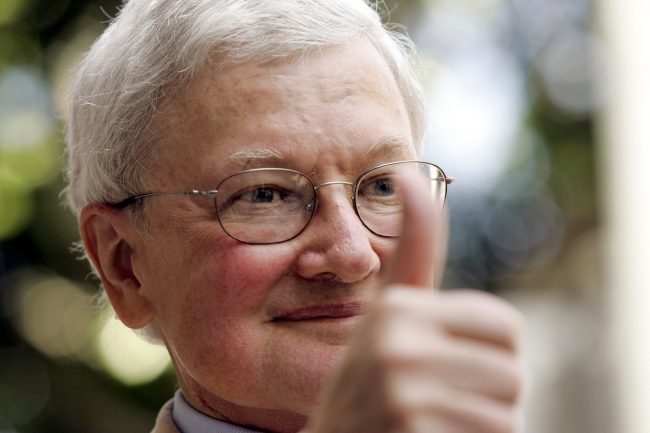 Reuters/Mario Anzuoni
I never met Roger Ebert. But like anyone who has written about film over the past few decades, I was influenced by him in ways that I am aware of and, doubtless, in ways that I am not.
Related Story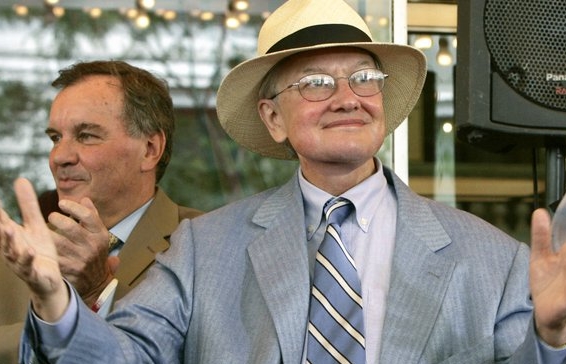 Ebert wrote his first review for The Chicago Sun-Times—of the French film Galia—on April 7, 1967, when I was all of 44 days old. I think it's safe to say that my first extended contact with film criticism came from obsessively watching his televised interplay with Gene Siskel on Sneak Previews and At the Movies in the late 1970s and early 1980s.
Others have written, and will continue to write, about Ebert's extraordinary longevity and productivity as a critic, about his singular role in shepherding the tastes of American moviegoers, about his courage in the face of illness, about his importance to the city of Chicago.
But what has always struck me about Ebert is the way he approached criticism not as a theorist but as an enthusiast. The movies he loved, he truly loved. And the movies he hated, he truly hated. (Like many, I will never forget his review of Rob Reiner's North.) He knew his opinions were just that, opinions, but that didn't lead him to hold them any less fiercely.
Many movie critics grow jaded or embittered over time. They decide (not without cause) that Hollywood only produces crap, or that filmmaking is in inexorable decline. You see it in their writing: a souring, a weariness, a lack of curiosity or joy.
Throughout his thousands of reviews and more than 20 books, Ebert didn't succumb to this trap. His writing, at the end as at the beginning, was full of optimism. He seemed never to prejudge movies, whether high art or low, and he was always open to being entertained.
That's why he kept writing at such a furious pace, over all these years, even after his diagnosis with thyroid cancer in 2002 and the severe complications that followed in 2006. He kept writing about movies because he cared about movies, cared so much that he couldn't bear not to be writing about movies. And that's why so very many of us will miss him so dearly.