Twenty years ago, I apparently changed language forever. I published a book that unleashed upon an unsuspecting public a single word of terrifying power and controversy. That word is "fashionista."
I suppose I should apologize to all users of language for my crime against nomenclature. I could also apologize to my wife, a writer and my editor, who lobbied loudly against the word when I invented it—and later came to believe that if we had only copyrighted it, we'd be fabulously wealthy by now. (An English major, she also did a spit-take when we learned my little word was being added to the Oxford English Dictionary.)
The love/hate people have for fashionista was best captured by well-known linguista author Ben Yagoda, who called me "Stephen Frankenstein" for creating it and the "storm it of -istas that has followed."
Related Story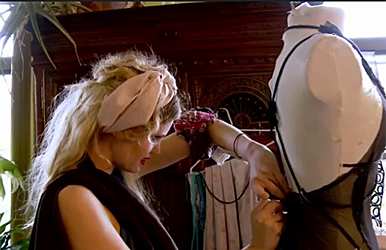 It is, I must admit, weird to have invented a word. And I'm still amazed at how it happened.
Fashionista first appeared on page 100 of my 1993 book Thing of Beauty: The Tragedy of Supermodel Gia. I created it because as I was writing about the fashion industry—and young model Gia Carangi's immersion in it—there was no simple way to refer to all the people at a sitting for a magazine photo or print ad. I got tired of listing photographers, fashion editors, art directors, hairstylists, makeup artists, all their assistants, and models as the small army of people who descended on the scene. This was also the group that, according to one top fashion illustrator I interviewed, had collectively become "the famous non-famous people" at Studio 54.