How to Make Americans Love Soccer: Just Copy Australia
Australia's professional A-League is a shrewdly marketed, blossoming business that's quickly mobilizing fans all over the country. U.S. Soccer, take note.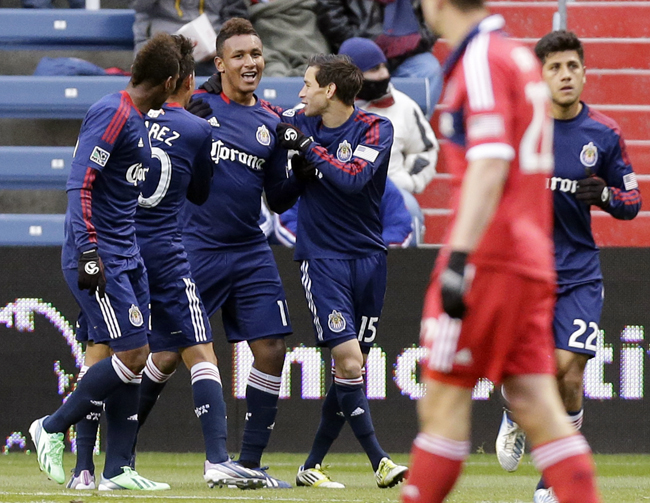 Soccer is the planet's most popular sport, both by fan base and revenue generation.
Given that it's played on every continent with a field to do so, that's hardly surprising. It hasn't made much of a difference to sports fans in the United States, though: Even after four attempts since 1967 to boost professional soccer by importing star players from foreign countries (with mixed results), the game has failed to connect with the broader American public.
Related Story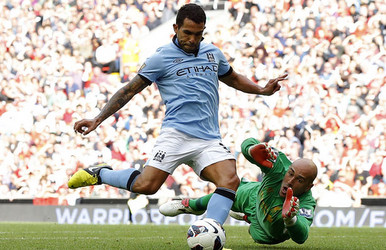 So it's time U.S. Soccer's marketers realized international stars are only part of the equation. The heads of MLS and the U.S. men's national team could learn a few things from the burgeoning pro-soccer league in Australia, as well as from long-standing soccer traditions elsewhere in the world: namely, that those star imported players need clever coaching and sophisticated players around them and a competitive local atmosphere to bring out their best performances.
Hope for the American Game
Like American soccer, the Australian game—which is more akin to the American interpretation than most others—also lives in the shadows of more popular sports. Rugby and Australian Rules football, in particular, have long dominated the fall landscape Down Under. Both boast macho, hard-nosed, working-class personalities and violent action; needless to say, Australian soccer fans don't drink at the same pub as rugby fans anymore.
A dedicated effort, though, has helped soccer finally earn validity in Australia, with the promise that it might soon explode in popularity: Australia's A-League—the country's highest division of professional soccer—just posted better attendance figures for a number of its weekend fixtures than the rugby league's opening round.
A decade ago, this would have seemed impossible.
So what can U.S. soccer's chiefs learn from the Australian game, which has similarly pursued a national presence and has finally impressed the peanut gallery?
The A-League is a streamlined, slickly marketed professional romp that succeeds not just because of its glitzy imported players (as is often the prescription for flailing sports) but because local players view the league as a destination and not merely a stepping stone. To rouse fan interest, the game's modern savior—shopping-mall honcho Frank Lowy—started by enlisting foreign talent like former Manchester United poacher Dwight Yorke, Brazil's Cassio, the once-prodigious English striker Robbie Fowler, and, more recently, Italy's "Little Painter," Alessandro Del Piero. (The Los Angeles Galaxy has adopted a similar approach in recent years, signing English star David Beckham and Irish striker Robbie Keane.) These and other international names have been bundled together with attractive uniform designs, contemporary team monikers, and more gentrified stadiums.
However, Lowy's strategy went further than just establishing one or two premier-team brands and one or two marketable names. He helped drive the sport's national TV presence by ensuring games aired live on Fox Sports, the country's primary sports network, and shifted the competition from winter to summer. The rugby diehards had no choice but to take notice (next season the A-League will go free-to-air, too). Lowy and his Football Federation Australia also enticed reputable European coaches to run the national squad, like the highly regarded Dutch tactician Guus Hiddink, the defense-minded Pim Verbeek, and Holger Osieck, a former understudy of German coaching legend Franz Beckenbauer, who each helped recast the sport's image with new techniques and ideas.
All of these initiatives transformed both public and media perception by emphasizing the international idealism of the World Cup, and encouraging a more stylish and exciting brand of soccer from the top down. After 16 years of middling results with relatively unaccomplished American coaches, this revolutionon has finally begun in America with the hiring of German great Jurgen Klinsmann to lead the U.S. men's national team.
Winning the Crowd
Australian soccer players have rejected British footballing staples—namely hard tackling and speculative long balls—and broadened their tactics. Creativity like this attracts new fans, plus many of these stars are (or have been) regarded among the best on the planet at their position.
Australian striker Mark Viduka, for example, scored 72 goals in just 166 appearances for Leeds United in the English Premier League. Harry Kewell, his countryman and running mate at Leeds, scored some of the most breathtaking goals ever seen in the English Premier League. Kewell joined the A-League in 2011, and although he's since taken temporary leave from playing, he is expected to return next season. Viduka retired as a player in 2009, but was named Melbourne Victory's international ambassador.
Kewell returned to Australia at just the right time, and—along with other successful Australian players like Lucas Neil, Ned Zelic, world-class goalkeeper Mark Schwarzer, and Viduka, who became an ambassador to Melbourne Victory—inspired younger players to help propel the soccer movement forward.* This ultimately led to an important shift in the nation's soccer culture: The best local talents not only expanded their skill sets, but were then valued on the international market and earned the respect of the folks at home. It's crucial, then, that the MLS and the USMNT scour high and low to unearth similar American talent, and in numbers—so that collectively they can bolster the sport's reputation at home.
Prodigal Stars
Finding talented homegrown players is one thing—but keeping them is another. Currently, the best American soccer players seek careers overseas where they can earn big money. So U.S. soccer has a two-part problem on its hands: It must retain more top talent in the MLS, such as Real Salt Lake's Kyle Beckerman and Portland's Jack Jewsbury, but also make the MLS an attractive enough prospect for those ambitious sons to return home. These players' endorsement of the Chicago Fire, or Sporting Kansas City, or Houston Dynamo, would spur interest in those towns individually and for the game overall.
So it's important that American players want to stay at home, and they'd be more likely to do so if there were high-caliber international stars and coaches to compete against, as well as more innovative on-field strategies to throw themselves into. Such incentives led to Kewell returning to Australia and signing with the Melbourne Victory, and Lucas Neil doing the same with Sydney FC this season. Mark Bresciano, one of Australia's best attacking talents, has also hinted at an A-League stint when he finishes playing in the Qatar Stars League.
Rivalry and Revolution
American sports fans are diverse, but one thing that binds them is a hunger for action. It's understandable, then, that defensive, scoreless affairs infuriate most casual observers. And yet, a heated encounter between the Philadelphia Flyers and Pittsburgh Penguins in the National Hockey League might yield few shots and even fewer goals, and still draw Americans to the box. This is why rivalries are so important: They amplify passions and legitimize a league's schedule with fixtures that need to be circled in red. We only need to observe Spain's famous El Clásico clashes between Real Madrid and FC Barcelona to realize the value of such a duel.
While the MLS's Seattle-Portland rivalry is blossoming, and the league noticeably points drama-hungry fans toward Galaxy-Chivas USA games, both generally fail to ignite national interest. American soccer needs genuine animosity between fan bases, like that between the New York Jets and New England Patriots in the NFL, or between the Chicago Cubs and St. Louis Cardinals in baseball. Clashes between these teams have certainly benefited from cultural rivalry as much as geographical proximity, but, perhaps most importantly, they also feature equally competitive, well-matched teams. By contrast, it's harder for the MLS to promote games between the New York Red Bulls and the New England Revolution when the Revolution haven't won many games the past three seasons.
The A-League has a distinct advantage over the MLS in pitting rivals against each other because it boasts four teams all within 80 miles of one another: Sydney FC, the Western Sydney Wanderers, Newcastle Jets, and the Central Coast Mariners. So even when the league's best feud—Melbourne Heart versus Melbourne Victory—disappoints, other contests might win over tentative local audiences.
There's also something to be said for intra-city match-ups, which the A-League, EPL, Serie A, and the Spanish La Liga all exploit. Even in the NBA, the arrival of the Brooklyn Nets, formerly of New Jersey and now New York's second team, may have divided New York City's fan base, but it's also sparked an intriguing crosstown rivalry. So instead of expanding into Canada, as the MLS has of late, New York and Chicago could have added second teams to create new rivalries.
Major League Soccer clubs and the American national team can only benefit from adopting an entrepreneurial mindset, one that's closely aligned to the aspiration of other pro leagues like Australia's that are better able to showcase their talent. Combining homegrown playmakers with popular imports, innovative coaches, and a few good inter-team rivalries will help resolve the public's ambiguity toward this wonderful and—yes, at times—beautiful game.
---
* Correction: An earlier version of this post stated that Mark Viduka, Mark Schwarzer, Lucas Neil, and Ned Zelic returned to Australia to play in the A-League. We regret the error.