Soccer is the planet's most popular sport, both by fan base and revenue generation.
Given that it's played on every continent with a field to do so, that's hardly surprising. It hasn't made much of a difference to sports fans in the United States, though: Even after four attempts since 1967 to boost professional soccer by importing star players from foreign countries (with mixed results), the game has failed to connect with the broader American public.
Related Story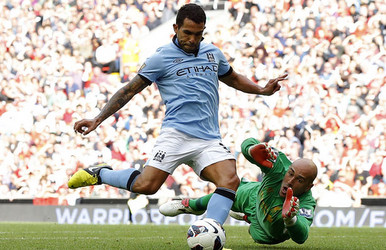 So it's time U.S. Soccer's marketers realized international stars are only part of the equation. The heads of MLS and the U.S. men's national team could learn a few things from the burgeoning pro-soccer league in Australia, as well as from long-standing soccer traditions elsewhere in the world: namely, that those star imported players need clever coaching and sophisticated players around them and a competitive local atmosphere to bring out their best performances.
Hope for the American Game
Like American soccer, the Australian game—which is more akin to the American interpretation than most others—also lives in the shadows of more popular sports. Rugby and Australian Rules football, in particular, have long dominated the fall landscape Down Under. Both boast macho, hard-nosed, working-class personalities and violent action; needless to say, Australian soccer fans don't drink at the same pub as rugby fans anymore.