Hemingway's 'Sex Novel'? Outlandish Claims Used to Challenge Classic Novels
The many parental and professorial objections to the teaching of literature like To Kill a Mockingbird, Animal Farm, and more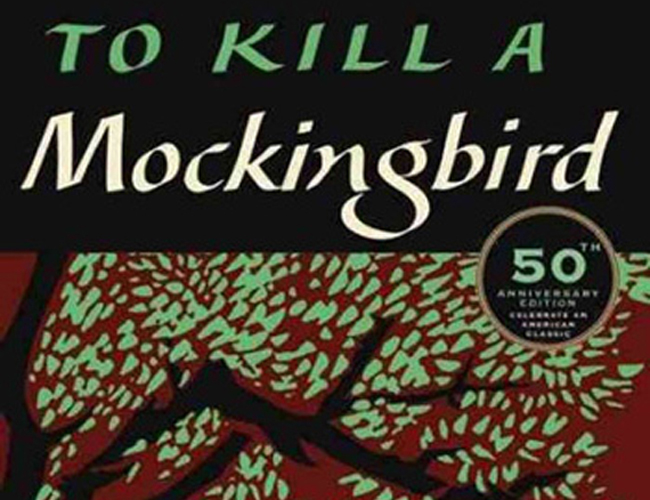 Harperluxe
Yesterday, the American Library Association released its study of the most frequently challenged books of 2012, a list that includes classics and YA touchstones alike. But, of course, books have been challenged, banned, and removed from school curricula for years, and sometimes for the silliest (at least in retrospect) of reasons. At the ALA's website, there's a list of some of the reasons behind the historical challenges of classic novels, and while some of them seem like run-of-the-mill complaints (parents do not like naughty language), others are... not so concrete, or more politically charged. Below are a few outrageous claims against favorites from the ALA's list.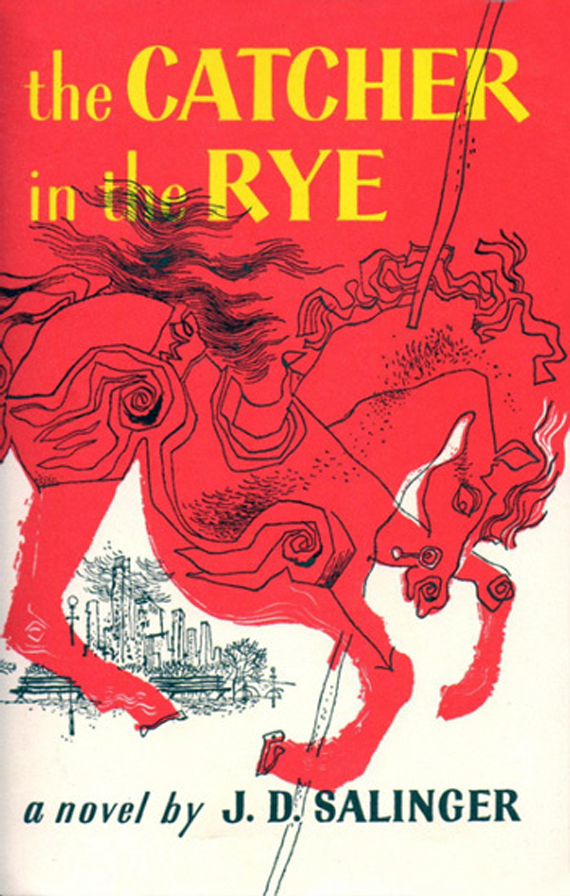 The Catcher in the Rye, by J.D. Salinger
In 1963, parents in Columbus OH petitioned the school board to ban the novel, calling it "anti-white" and "obscene." Anti-white?
In 1988, it was challenged at a high school in Linton-Stockton, IN because it is "blasphemous and undermines morality."
In 1993, the novel was challenged as required reading in the Corona Norco, CA Unified School District because it is "centered around negative activity." In other words: conflict.
In 2001, Salinger's classic was removed by a Dorchester District 2 school board member in Summerville, SC because it "is a filthy, filthy book."
---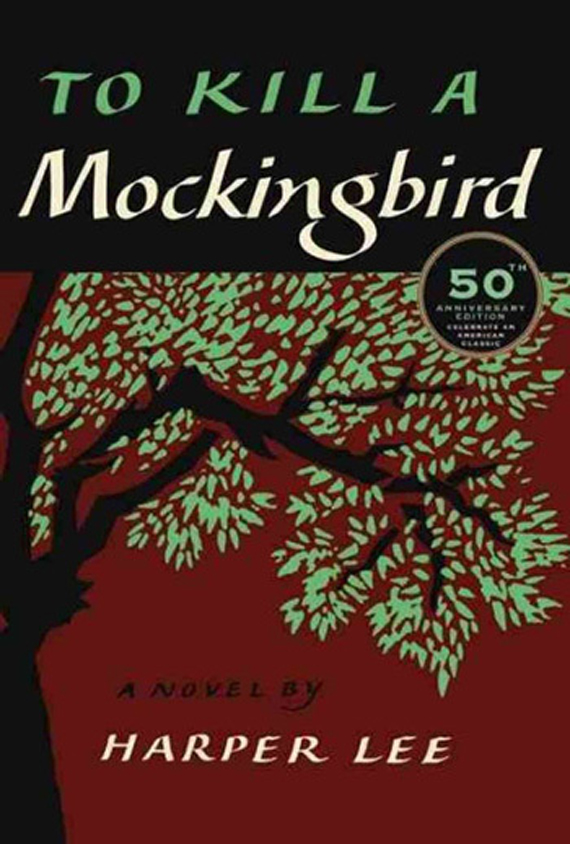 To Kill a Mockingbird, by Harper Lee
In 1980, the book was challenged in the Vernon Verona Sherill, NY School District by those who called it a "filthy, trashy novel."
In 1996, the book was banned from the Lindale, TX advanced placement English reading list because it "conflicted with the values of the community." Which makes you wonder about the values of the community.
In 2006, it was challenged at the Brentwood, TN Middle School by those who contended (among other things) that the book's use of racial slurs incites "racial hatred, racial division, racial separation, and promotes white supremacy." The book's message is, um, the exact opposite of that, actually.
---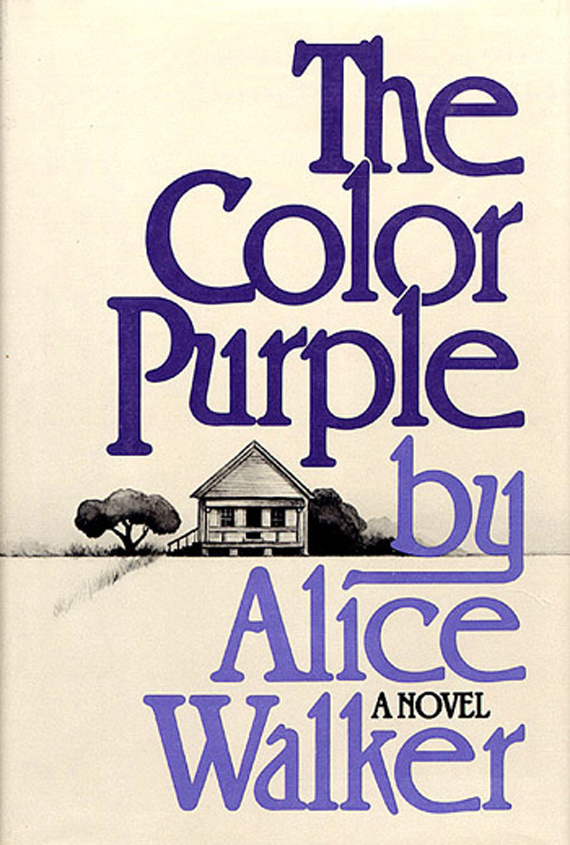 The Color Purple, by Alice Walker
In 1992, the book was banned in the Souderton, PA Area School District because it is "smut."
---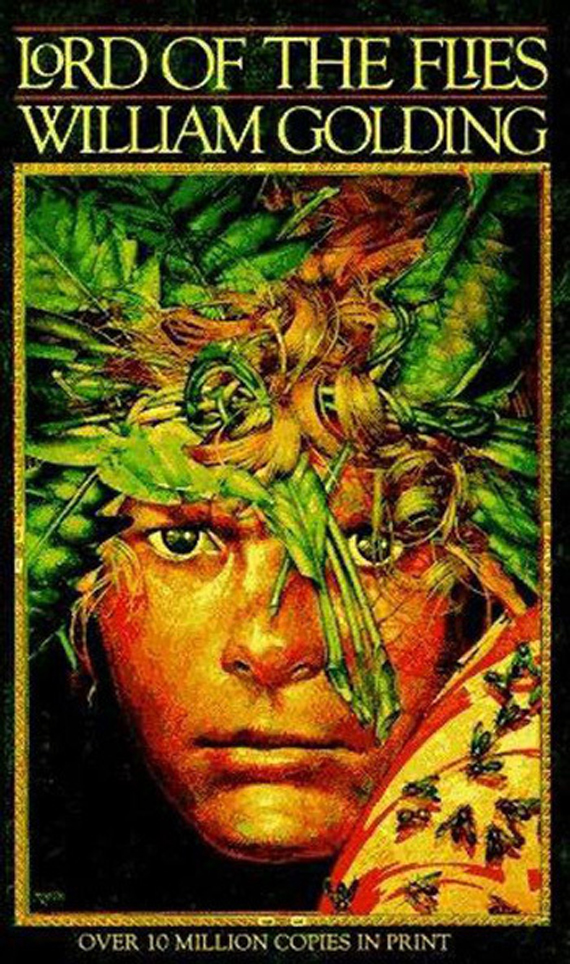 The Lord of the Flies, by William Golding
In 1981, the book was challenged at a high school in Owen, NC for being "demoralizing inasmuch as it implies that man is little more than an animal." Well, that's kind of the point.
---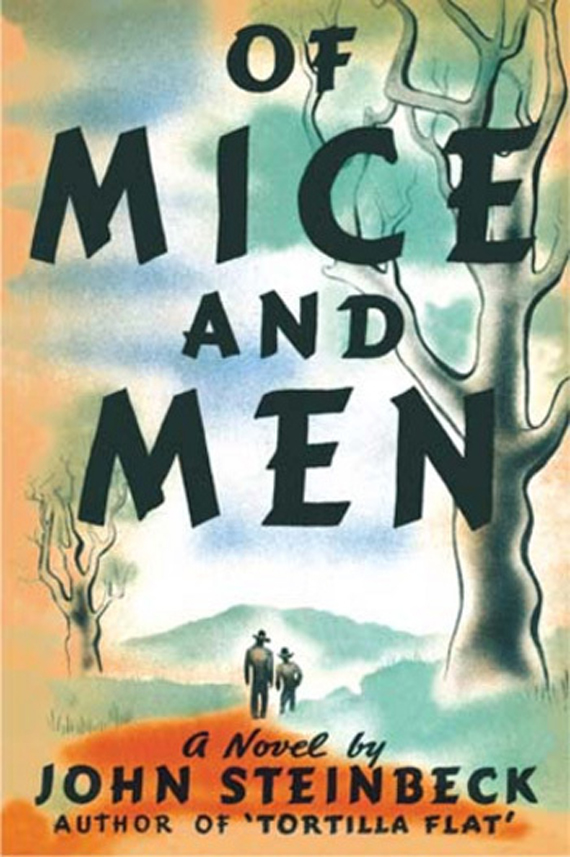 Of Mice and Men, by John Steinbeck
In 1989, Steinbeck's novel was challenged as a summer youth program reading assignment in Chattanooga, TN because "Steinbeck is known to have had an anti business attitude." Also, "he was very questionable as to his patriotism." Well, his books must be trash, then.
In 1992, a coalition of community members and clergy in Mobile, AL challenged the book on charges of "profanity" and "morbid and depressing themes."
In 2003, the book was challenged in the Normal, IL Community High Schools on account of the fact that it "does not represent traditional values."
In 2007, a parent called the novel a "worthless, profanity-riddled book" that is "derogatory towards African Americans, women, and the developmentally disabled." The Olathe, KS high school kept assigning it anyway. Posterity might disagree on that "worthless" bit.
---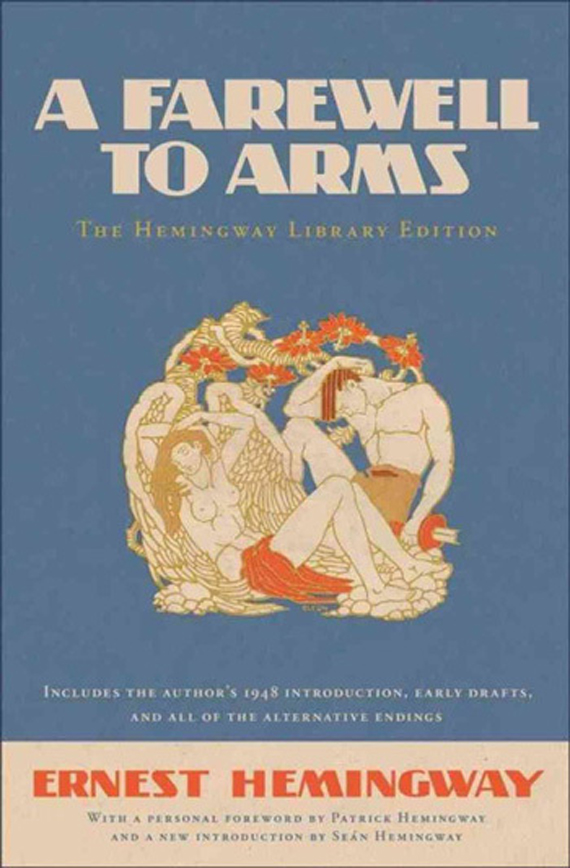 A Farewell to Arms, by Ernest Hemingway
In 1980, Hemingway's classic was challenged at the Vernon Verona Sherill, NY School District as a "sex novel."
---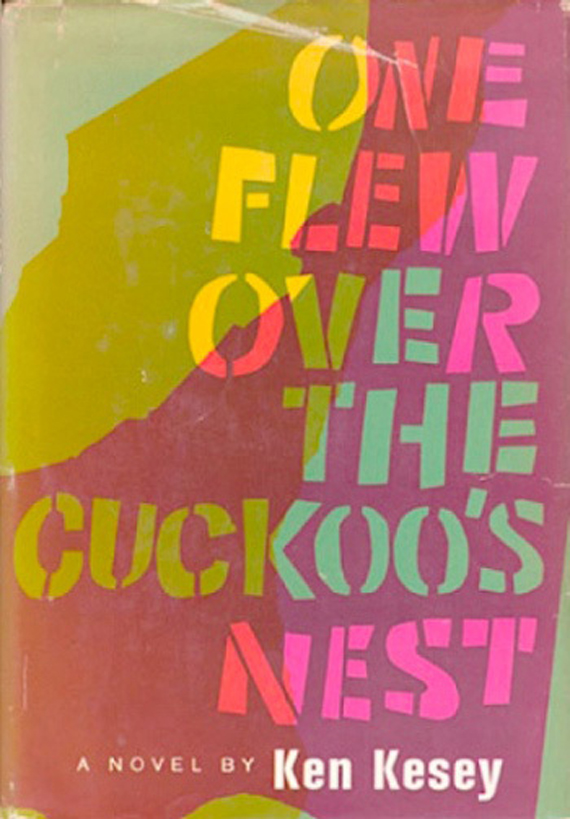 One Flew Over the Cuckoo's Nest, by Ken Kesey
In 1974, five residents of Strongsville, OH, sued the board of education to get them to remove the novel from school curricula, on account of it being "pornographic," and a book that "glorifies criminal activity, has a tendency to corrupt juveniles and contains descriptions of bestiality, bizarre violence, and torture, dismemberment, death, and human elimination."
In 1986, the book was challenged as part of the curriculum for a honors English class in an Aberdeen, WA high school because the it promotes "secular humanism." The school board voted to keep the book in class anyway.
In 2000, parents of students in Placentia-Yorba Linda, CA complained that teachers "can choose the best books, but they keep choosing this garbage over and over again." Maybe there's a reason?
---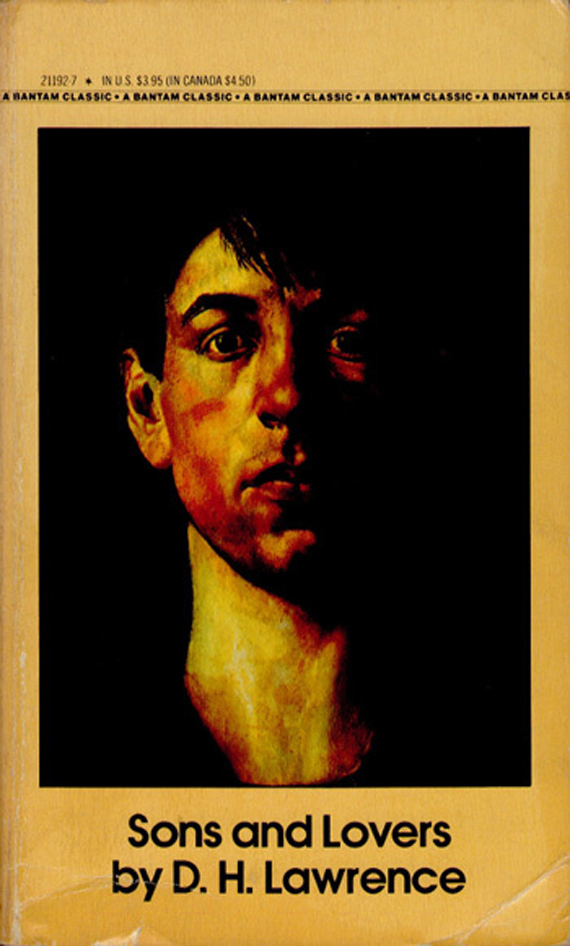 Sons and Lovers, by D.H. Lawrence
Mere verbal complaints weren't enough for Oklahoma City group Mothers United for Decency, who in 1961 hired a trailer, calling it the "smutmobile" and used it to display books they objected to, including Sons and Lovers.
---
Animal Farm, by George Orwell
Challenged in New York State English classrooms in the '60s because "Orwell was a communist." How quaint.
---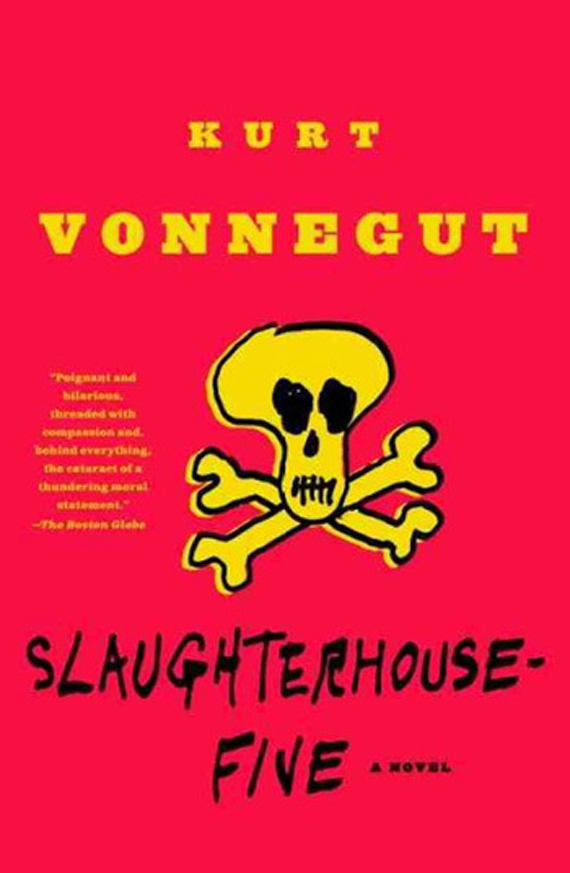 Slaughterhouse Five, by Kurt Vonnegut
In 1972, the book was banned in Rochester, MI because it "contains and makes references to religious matters."
In 1985, the book was challenged at the Owensboro, KY High School library because of "foul language, a section depicting a picture of an act of bestiality, a reference to 'Magic Fingers' attached to the protagonist's bed to help him sleep, and the sentence: 'The gun made a ripping sound like the opening of the fly of God Almighty.'" Foul language and bestiality, sure, but how can you hate on Magic Fingers?
This post also appears on Flavorpill, an Atlantic partner site. ">Flavorpill, an Atlantic partner site.