Netflix; FX
A couple of months ago, I complained that all the married couples on Downton Abbey had become stilted and boring. It turns out I was looking for love in the wrong place. The 2013 television season has introduced the two most fascinating couples to ever hit television: the ones at the center of FX's The Americans and Netflix's House of Cards.
Modern television is rife with antihero protagonists. Most of them are male (Walter White, Don Draper, Tony Soprano, Dexter Morgan, Vic Mackey), a very few are female (Jackie Peyton, Nancy Botwin), but House of Cards' Claire and Frank Underwood and The Americans' Elizabeth and Phillip Jennings embody a new kind of dynamic: the antihero marriage. Both the power-seeking political couple of Cards and the covert Russian spies of The Americans are equal parts business partners and soulmates. Because of each person's reliance on the other to achieve mutual goals, both couples navigate the marital minefields of betrayal and infidelity in unusual ways. Both are the most fun to watch when they're being bad together.
Related Story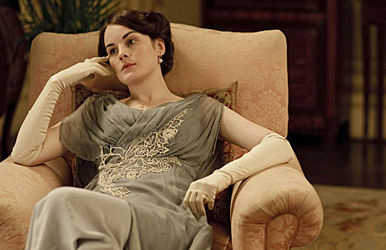 In a Slate piece, Alyssa Rosenberg noted the backlash against the wives of television antiheroes. I've never understood the vitriol directed at Skyler White on Breaking Bad. I don't see how you can feel anything but sympathy for a woman who spent years married to a docile chemistry teacher and then one day woke up next to a megalomaniacal drug lord. Her efforts to contribute to the family business by laundering Walter's money went horribly wrong, leaving her to slowly unravel in the face of her husband's growing villainy.