Five years ago today, while I was living in Beijing, I came across news that gave me renewed pride in my "native village," as Chinese people might put it (jiāxiāng, 家乡). A young entrepreneurial couple in the little city of Redlands, California, had decided to open a craft brewery -- at the local airport! For me, the ideal combo. On-scene pic: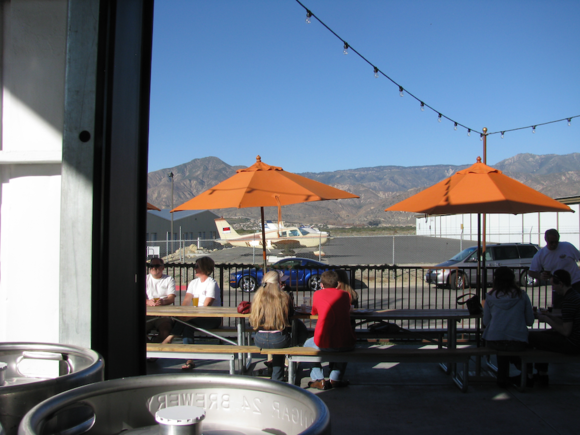 Off and on in the time since then I have chronicled the growth of this
Hangar 24
craft brewery, for instance in
2008
,
2009
,
2011
, and
2012
.  I don't know what I was doing in 2010.
Now here is the 2013 report: Hangar 24 beer, flagship brew of Redlands, is now a featured item in the Trader Joe's in a chic shopping area of LA (the Farmer's Market on Fairfax and 3rd). That's its Columbus IPA and Double IPA as they appeared this afternoon, alongside the big-time brews: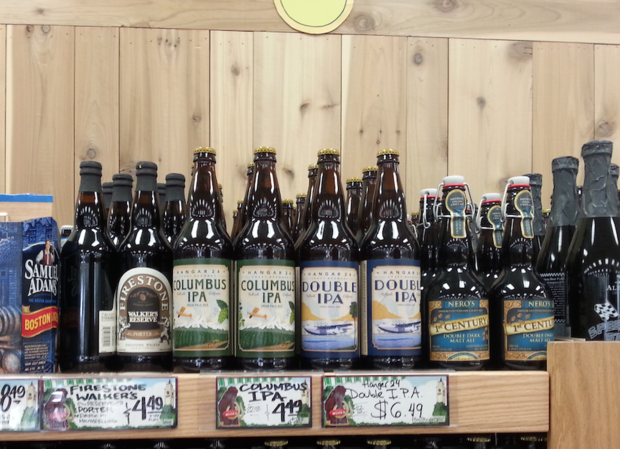 Some people say that the pride of Redlands should be Landon Donovan, the talented-and-controversial U.S. soccer star. Some say
ESRI
, king of the geospatial-info business. Some say Brian Billick, Redlands High graduate and Super Bowl-winning coach. No offense to any of them, but today I'm nominating Ben and Jessica Cook and their teammates at Hangar 24.