The Oscars in 2014: Very, Very Early Predictions for Next Year's Awards
It's never too early to semi-blindly predict the rest of the year's critical darlings.
It's never too early to semi-blindly predict the rest of the year's critical darlings.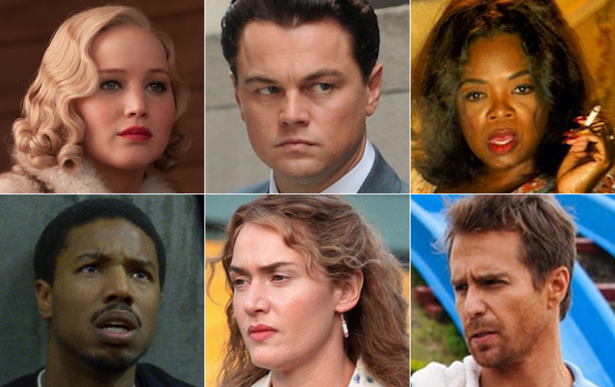 Various
Related Story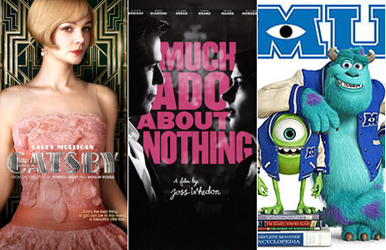 Year after year, it seems as if award season gets impossibly longer and longer. This year's long slog to Oscar night was such an arduous journey that poor Jennifer Lawrence literally fell under the weight of it all when her name was finally called for Best Actress.
So in the spirit of interminable award seasons, I'd like to present the films that at this juncture, a year away from Hollywood's biggest night, at least appear to be the best bets to take the golden statue. Granted, forecasting this far in advance is obviously imperfect: Though we correctly predicted on this site at this time last year that Argo, Zero Dark Thirty, Beasts of the Southern Wild, and Lincoln would be major Oscar players, we also ventured that Hyde Park on Hudson and Trouble With the Curve would be frontrunners. But it's still a lot of fun.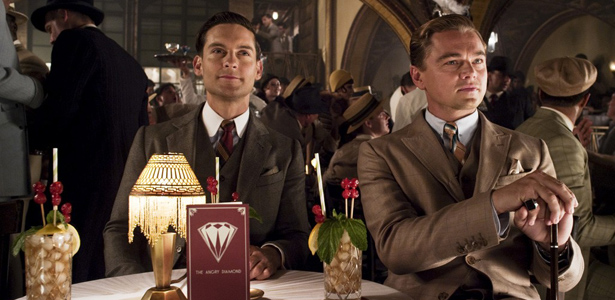 The Great Gatsby
The trippy trailer for Baz Luhrmann's ambitious 3D adaption of The Great Gatsby has been out for more than nine months now, and it promises that Luhrmann's take on the F. Scott Fitzgerald classic is aggressively Luhrmann-esque, which is to say polarizing. Anachronistic music, glitter, over-the-top visual flair, and fantasia abound in the first batches of footage from the film, which will star Leonardo DiCaprio, Carey Mulligan, and Tobey Maguire in the pivotal roles. But though the film is already being judged by detractors, that cast, Luhrmann's pedigree, and the tantalizing 3D aspect make it one to watch in every race.
Release date: May 10, 2013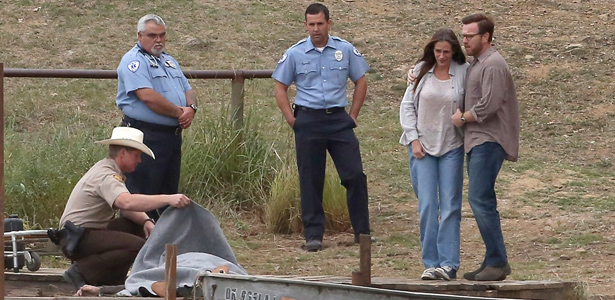 August: Osage County
August: Osage County casts the Greatest Living Actress, Meryl Streep, in what is considered by many critics to be one of the most dynamic roles to have hit the Broadway stage this past decade: Violet Weston, the unhinged yet brittle matriarch of a painfully reunited family. The adaptation of the Tony- and Pulitzer Prize-winning play pairs Streep with one of the Greatest Living Movie Stars (and a damned fine actress of her own), Julia Roberts, to portray her iron-willed, though flailing, daughter. The source material couldn't be stronger, and the rest of the ensemble is filled out by Ewan McGregor, Benedict Cumberbatch, Juliette Lewis, Chris Cooper, Abigail Breslin, and Margo Martindale, heaping expectations onto the project.
Release date: Dec. 31, 2013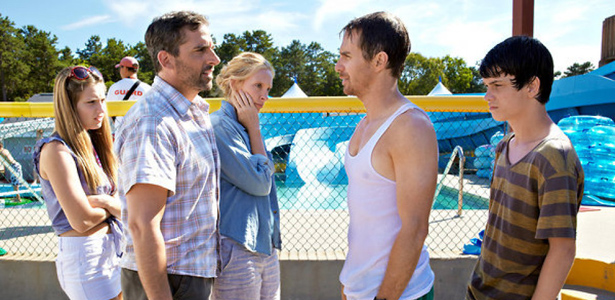 The Way, Way Back
In 2006, Little Miss Sunshine premiered at Sundance, sparked a major bidding war, made history when it was nabbed for $10.5 million from Fox Searchlight Pictures, and rode its charming script, lighthearted tone, and affecting performances to a boffo box office and a Best Picture nomination. This year's Sundance breakout, The Way, Way Back, shares much of that Sunshine DNA. It's a feel-good film that's meaningful, striking that same tonal balance that catapulted Little Miss Sunshine from indie darling to mainstream success. Toni Collette and Steve Carell star in it, too, but the film belongs to Sam Rockwell in a sparkplug performance as an aimless manboy who mentors a teenager who's bored on vacation. Once again, Fox Searchlight scooped up the Sundance smash, which could be set for the same impressive Sunshine voyage.
Release date: July 5, 2013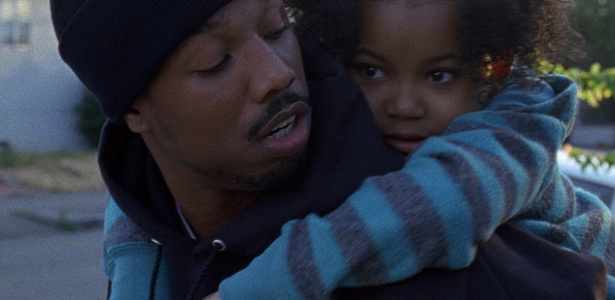 Fruitvale
Speaking of Sundance, another festival film to watch this awards season is Fruitvale. The film, which won this year's Grand Jury Prize and the Audience Award in Park City, is the first to do so since Precious in 2009. Of course, Precious ended up being a major fixture in the awards race, and Fruitvale could do the same. About the final days of 22-year-old Oscar Grant, who was shot and killed by Oakland police on New Year's Day in 2009, the film earned raves in Park City, particularly for the galvanizing performance by former Friday Night Lights star Michael B. Jordan.
Release date: TBA 2013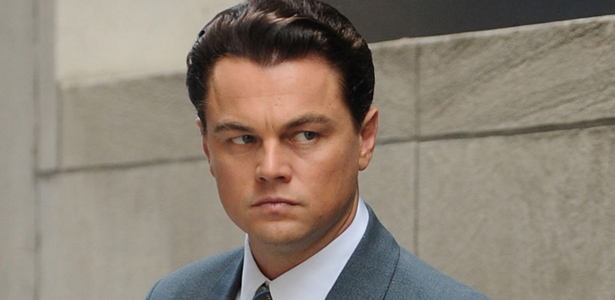 Wolf of Wall Street
Martin Scorsese. Those two words are more than enough to put Wolf of Wall Street on the Oscars' radar. Starring Leonardo DiCaprio (two more words that guarantee Oscar scrutiny), the film is a period piece about a stockbroker who descends into a life of drugs and fraud. The stacked ensemble includes Jonah Hill, Matthew McConaughey, Jean Dujardin, and Kyle Chandler, and the subject matter is certainly more Oscar-friendly than Scorsese's recent genre forays Shutter Island and Hugo (though Hugo was itself an Oscar hit). The film is right up there with August: Osage County and Gatsby as the most obvious awards-bait of the coming year.
Release date: TBA 2013
---
Saving Mr. Banks
Hollywood just loves to see itself on screen. Look to the recent awards success of The Artist and Argo to see just that. That's part of why Saving Mr. Banks is a picture of intrigue. The film is about the struggle between Walt Disney and P.L. Travers, the author of Mary Poppins, as he worked to convince her to allow him to turn her book into a film. The casting of Tom Hanks as Disney is another reason to pay attention. Add Emma Thompson as Travers and crowd-pleasing The Blind Side director John Lee Hancock behind the camera, and Saving Mr. Banks seems more like a sure bet for multiple awards—at the very least in the acting categories.
Release date: Dec. 20, 2013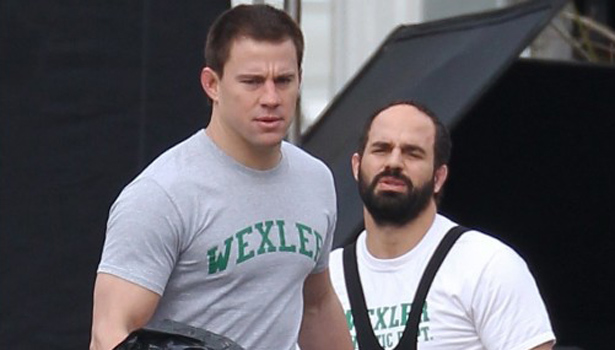 Foxcatcher
Is Channing Tatum the next Sexiest Man Alive to make the leap to Oscar contender? Like George Clooney, Matt Damon, and Bradley Cooper before him, the Magic Mike star could find himself in the Oscar conversation as the star of Bennett Miller's (Moneyball, Capote) next feature, about John Du Pont, a schizophrenic millionaire who befriended gold medal-winning wrestler David Schultz and then (spoiler!) killed him. The intriguing cast includes Steve Carell as Du Pont and Mark Ruffalo as Schultz. Tatum plays Schultz's younger brother. Bennett Miller is not a director to underestimate; both Capote and Moneyball earned Best Picture nods and got multiple actors from the cast nominated. With Foxcatcher, Miller could threepeat.
Release date: TBA 2013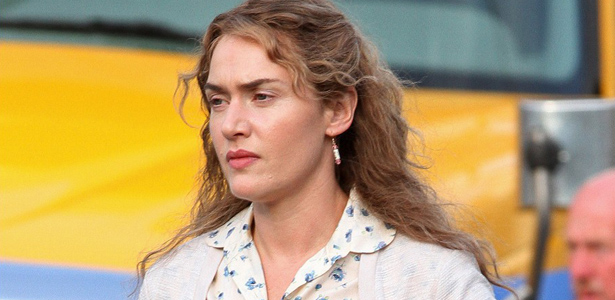 Labor Day
As a filmmaker, Jason Reitman's record is practically flawless. Thank You for Smoking was a refreshing critical smash. Juno ranks among the award-season Cinderella stories of the decade. Up in the Air was one of 2010's biggest Oscar players, and Young Adult was widely considered one of the most underrated films of 2011. For his next feature, Reitman is directing Kate Winslet, Tobey Maguire, and Josh Brolin in a film about a young boy and his agoraphobic mother whose lives are turned upside down when an ex-con enters the picture. And in case there was any doubt that this film belongs in the Oscar conversation, again: Kate Winslet.
Release date: TBA 2013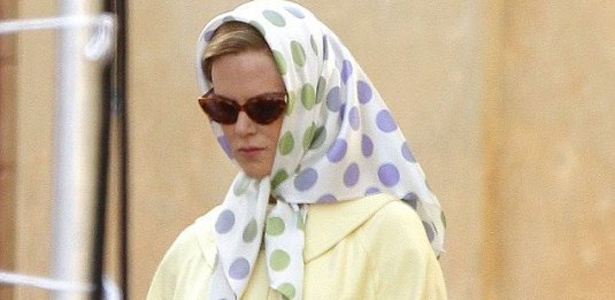 Grace of Monaco
Giving Tom Hanks as Walt Disney a run for his money in the dream casting department is Nicole Kidman as Grace Kelly in Grace of Monaco. The biopic chronicles some of the most tumultuous moments in her marriage to Monaco's Prince Rainier II in the early 1960s. More importantly, it features Nicole Kidman in Grace Kelly's stunning costumes, veritable candy to Academy voters. Harvey Weinstein is already putting his notorious Oscar-dominating muscle behind the flick after viewing a short teaser of the film's footage.
Release date: TBA 2013
The Dallas Buyers Club
Those still smarting over Matthew McConaughey's Oscar snub for his fascinating performance in Magic Mike (seriously! He won an Indie Spirit!) can now lay their hopes on The Dallas Buyers Club, better known recently as "the reason Matthew McConaughey has looked so horrifyingly skinny on talk shows." In the film, McConaughey plays Ron Woodroff, a dying AIDS patient who out-survived his six-month life expectancy by six years by using smuggled non-FDA approved medicine. The industry's been buzzing about the McConaughey moment we're in, with the former shirtless stud establishing serious indie cred. Could it all climax in an Oscar nod?
Release date: TBA 2013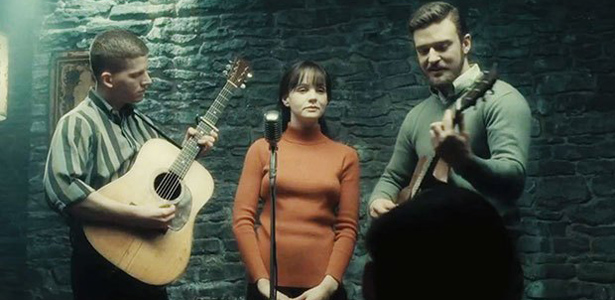 Inside Llewyn Davis
Mumford and Sons meet the Coen Brothers? The awards favorites' first movie since True Grit is a love letter to the folk music scene in New York City in the 1960s. The first trailer, though gorgeous, raises red flags that the film could be too precious for its own good. But the cast of Carey Mulligan, John Goodman, Justin Timberlake, and Oscar Isaac in what could be the breakout lead role, and the collaboration with Marcus Mumford on the music, hint that this could be a Once/Walk the Line music-infused movie smash. After all, sense of place—which is really the heart of this film—has always been one of the Coens' strongest suits.
Release date: TBA 2013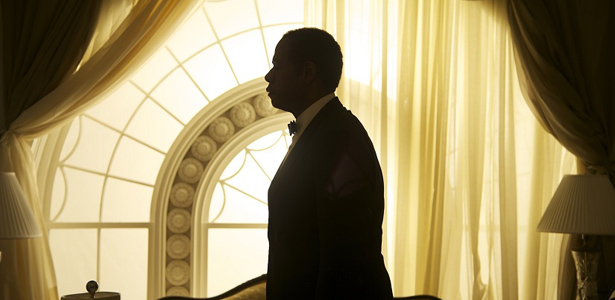 The Butler
Forest Whitaker, Oprah Winfrey, John Cusack, Alan Rickman, Jane Fonda, and Robin Williams all playing former White House residents. It's the kind of gathering of talent that either guarantees Oscar gold (JFK) or a litany of jokes (Bobby). The question mark in the whole affair is director Lee Daniels, who burst on the scene with Precious only to flounder epically with his follow-up, The Paperboy. TV vet Danny Strong (Recount, Game Change) penned the script about the White House butler (Whitaker) who served eight different presidents, tipping the scales in favor of this being one to watch (like Precious) instead of one to hate-watch (like The Paperboy).
Release date: TBA 2013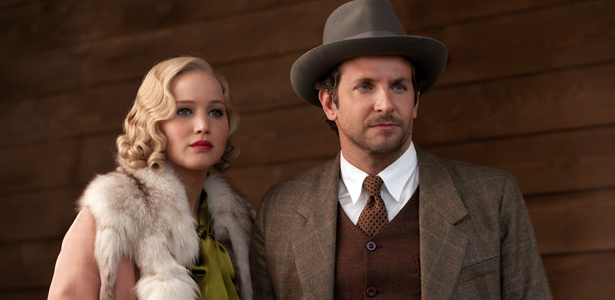 Serena
Freshly minted Oscar-winner Jennifer Lawrence reteams with her Oscar-nominated co-star Bradley Cooper for Serena, which should already garner the film trade attention. But the dark period piece couldn't be more different than Silver Linings Playbook. It's about a married couple in the 1920s and is said to be Shakesperean in its portrayal of their tortured relationship. Lawrence's role was once set for Angelina Jolie, and is said to be a beast of a part for any actress. Maybe she'll have a chance to trip on the steps at the Dolby Theater again.
Release date: TBA 2013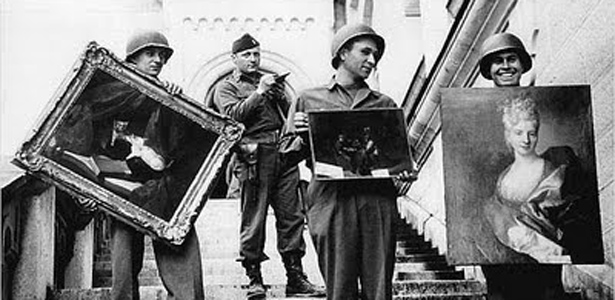 Monuments Men
Choosing which George Clooney vehicle to feature here was hard. In 2013, the Hollywood supernova will release Gravity, a splashy, if heady, 3D sci-fi flick co-starring Sandra Bullock and directed by Alfonso Cuaron, about a couple stranded in space. But the better bet for Oscar glory, if only because Clooney is directing it, is Monuments Men, about a secret group in World War II that was tasked with preserving Nazi artwork. As with his previous directorial efforts, Clooney assembled a stellar cast, which includes himself in a starring role, Daniel Craig, Cate Blanchett, Matt Damon, Bill Murray, and Jean Dujardin. Sure, Clooney's has his share of misses on the awards-bait front—Ides of March, Leatherheads—but this seems like one the Academy could never resist.
Release date: December 20, 2013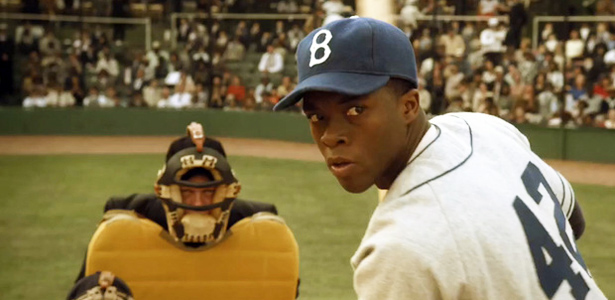 Other Big Contenders:
Captain Phillips, starring Tom Hanks as the captain of the American ship hijacked by Somali pirates; Diana, starring Naomi Watts as the Princess of Wales; The Counselor, the first screenplay by Cormac McCarthy, starring Brad Pitt and Javier Bardem and directed by Ridley Scott; 42, a biopic about Jackie Robinson; and Twelve Years a Slave, Steve McQueen's follow-up to the tragically underrated Hunger and Shame.