Finally, a Pop-Cultural Portrayal of Ballet as Art, Not Sport
ABC Family's Bunheads, unlike so many similar TV shows and films, has more to say about dancing than just that it's hard.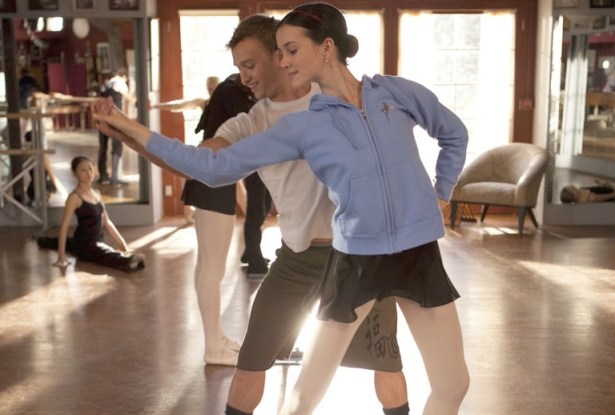 ABC Family
Ever since Natalie Portman's turn as a psychotic ballet dancer in the 2010 thriller Black Swan, ballet has had a mini resurgence on film and in TV. It re-entered pop culture with shows like Breaking Pointe, the CW's series about dancers at Utah's Ballet West, and last year's documentary First Position, about young dancers competing in the annual Youth American Grand Prix. There was even a spot on the Colbert Report, when the American dancer David Hallberg came on to talk about his move to Russia's Bolshoi Ballet.
Related Story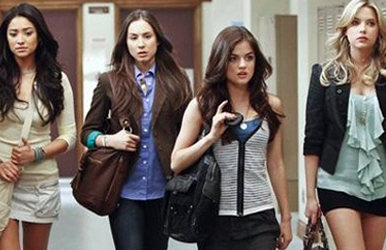 Sadly, though, all this new exposure hasn't added up to new relevance for ballet. Recent portrayals using the medium have focused too much on the obstinacy, ambition, and perfectionism that fuels the enterprise of becoming a dancer. What makes it art, meanwhile, gets ignored.
This is why Bunheads, a series on ABC Family that just wrapped up its first season last week, is such welcome ballet-themed entertainment: It has found a way to bring ballet's relevance—the meaning of the steps, the dancer's feel for the movements—subtly but clearly to the fore, while also being a very good television show. As with her early-2000s dramedy Gilmore Girls, creator Amy Sherman-Palladino's delightfully idiosyncratic characters and implausibly quippy dialogue are sure to win over a broad audience. It portrays the struggles faced by four teenage ballet students and their ballet teachers, but the set-up is being used masterfully by someone who understands dance (Sherman-Palladino herself was a dancer), so that we get absorbed not just into trappings of the art, but into the art itself.
The ballet world naturally lends itself to good stories for the camera. Here is an insular, unique universe where competitiveness, steeliness, luck, and talent all coalesce in the extreme. Almost every earlier decade has had its version of the "ballet is hardship" story told on film. The '40s classic The Red Shoes remains a cultural touchstone; Baryshnikov jeted through The Turning Point, White Nights, and (the admittedly bad) Dancers in quick succession; the life of the "Elusive Muse" Suzanne Farrell was turned into a documentary in the '90s.
But when these were made, ballet had greater cultural cachet. Baryshnikov was a household name; people knew him from watching him dance (live or on film) and saw what vitality he brought to the form. Farrell was the face of a wholly recognizable contemporaneous movement: the creation of classical American ballet. It made sense to tell stories about what these people did offstage to qualify what we knew them for on stage. The present on-screen revival for ballet, however, is more akin to taking a sudden interest the NFL combine without getting what football games are all about.
Bunheads, though, connects all the difficulties and frictions and processes to the creation of something not merely skilled and athletic, but artistic. Showcasing meaningful dancing lies at the heart of it. At times it's playful: In one episode, the students present a ballet depicting the battle at the check-out counter between the paper and plastic bag, featuring a dueling dance number with ballerinas representing the eco-friendly tote-bag and the cashier. It's a whimsical, affecting, and smart transformation of the commonplace into something original. That is as close to defining an art as it can get.
The dance numbers aren't just there for show, as with all too many dance competitions on TV. They insert themselves poignantly into the story. Nothing better illustrates this emotional depth than one episode's modern piece performed by Sasha, a student faced with the possibility of having to move away. Here, you can see the vocabulary of classical ballet transformed to fill a different purpose. The piece has no story, but the choreography and the dancer herself make clear all the wistfulness of parting. Contrary to what Black Swan director Darren Aronofsky would have you believe, perfection has much less to do with this art than personal expressiveness. Technique is a foundation, not the purpose.
Making that point is one of the other strengths of the show. The four young stars of Bunheads all do their own performing. Their dancing is admirable, but what's even better is that these girls look just as they are: dedicated students. So their steps aren't always pristine, they do not all have ideal arms and legs and midriffs; and the show isn't about that either. It's just about the dancing.
Ballet is very hard. Little wonder so many producers want to make films and shows about it; we can't help but be awed by the effort. But focusing on this difficulty elicits only cheap emotion. Professional and aspiring ballet dancers do not do ballet to be admired for how much work they put in. They dance to create art on the stage, something that stands alone. Bunheads has quietly and cleverly shown that to a whole new audience. ABC Family hasn't yet announced whether the show will return for a second season, but it deserves to.