Directors Abandoning Their Own Films: More Common Than You Might Think
Lynne Ramsay, who walked out on 'Jane Got a Gun' without explanation this week, isn't the first acclaimed filmmaker to suddenly quit a project.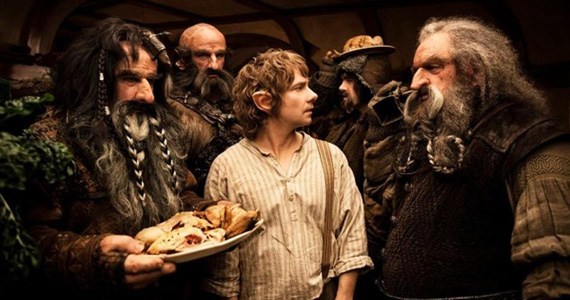 New Line Cinema
Lynne Ramsay is a tremendously talented director, as anyone who has seen her films We Need to Talk About Kevin and Ratcatcher can tell you, which makes the latest ripple in her career quite a bummer: When production began Monday on her latest film, the Natalie Portman-fronted Western Jane Got a Gun, Ramsay was nowhere to be found. Deadline broke the story, reporting trouble right up to the start date. Ramsay still hasn't issued comment on the matter, but the film's producers have already lined up a replacement in the form of Gavin O'Connor, director of Warrior and Tumbleweeds (and the pilot of The Americans).
Deadline branded Ramsay's departure a "SHOCKER," but it's not as rare as you'd think. Despite the intense work of developing a picture and preparing it, filmmakers have frequently walked away from pictures before—or even during—production. Below, I've collected a few examples.
Gone With the Wind
George Cukor was one of the most competent and reliable craftsmen of Hollywood's golden age—and already had made a reputation as such by the time he was handed the reins of the highly anticipated film version of Gone With the Wind. (His credits at the time included Dinner at Eight, Little Women, David Copperfield, Camille, and The Women.) So it wasn't much of a surprise when he got the gig; what was shocking was when he left the picture three weeks into production. He issued a joint statement with super-producer David O. Selznick, explaining their parting of ways thus: "As a result of a series of disagreements between us over many of the individual scenes of Gone With the Wind, we have mutually decided that the only solution is for a new director to be selected at as early a date as is practicable." The reasons for his exit remain the object of gossip, ranging from script clashes with Selznick to personality problems with Clark Gable, but the film carried on under the hand of Victor Fleming (who was pulled from Wizard of Oz, still in production; King Vidor took over for Fleming) and, after Fleming had something of a breakdown, studio hand Sam Wood (who would later direct for the Marx Brothers). And Cukor bounced right back—the following year, he nabbed a Best Director Oscar nomination for The Philadelphia Story.
The Outlaw
This 1943 Western was ostensibly a retelling of the Pat Garrett/Billy the Kid tale, but it was really about something else entirely: Jane Russell's rack. The busty beauty was plucked out for stardom by producer Howard Hughes, who famously designed an intricately engineered bra to highlight Ms. Russell's considerable, erm, assets. Director Howard Hawks, who thought he was hired to make an oater, started eying the door. As he later explained, "I had a chance to do Sergeant York with [Gary] Cooper, so I said to Hughes, 'You've always wanted to direct, why don't you finish this thing?'" Hughes took him up on the offer, and though Hawks directed a few scenes that ended up in the final cut, Hughes is credited as the sole director for the controversial picture.
Cat on a Hot Tin Roof
Few writer-director partnerships were as fruitful as that of Tennessee Williams and Elia Kazan, the famed stage director who mounted several productions of Williams' works on Broadway, and directed his Baby Dolland A Streetcar Named Desire for the screen. Kazan directed the original 1955 stage production of Cat on a Hot Tin Roof (starring Ben Gazzara and Barbara Bel Geddes), and was widely presumed to be on board for the film version. But he ultimately passed, because he couldn't convince the scribe to rewrite the third act (and bring Big Daddy back into the action). The film was ultimately directed by Richard Brooks, who also helmed the film version of Williams's Sweet Bird of Youth (another work originally directed on stage by Kazan).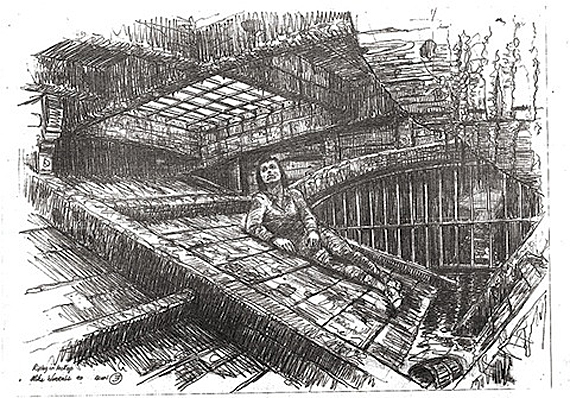 Alien 3
The third film in the Alien series, which marked the feature debut of David Fincher, was a troubled production from the outset—even before Fincher came on board. In fact, the franchise's producers originally plucked another rising young talent to helm: Vincent Ward, who had made a visionary (yet low-budget) effort in his native New Zealand called The Navigator: A Medieval Odyssey. Ward's concept for the film (explained in detail in this terrific Empire write-up) was to set it on a "wooden planet" in a distant past. Alien III got a greenlight with Ward as director; designs were worked up, pre-production began, sets were built, and a release date of Easter 1990 was set. But as the project grew bigger and more tangible, Ward started getting notes about his script and vision of the story that were progressively more broad and conceptual. Finally, when he was summoned to the office of a key Fox executive and told that the Wood Planet, his entire hook, was being jettisoned, he walked. "It was a weird situation to find myself in," Ward told Empire. "I'm one of those people who like to see things through. I don't mind compromising if it will improve the story. But you're dealing with people where it's not known as a 'film'—it's called a 'franchise'. So you don't want your Kentucky Fried Chicken or your McDonald's to look different. You gotta have the same colored walls, and the doors in the right place..." Ward went on to make the critically acclaimed Map of the Human Heart and What Dreams May Come.
Layer Cake

With its fast pace, Cockney overtones, and portraiture of hardboiled British gangsters, the 2004 film Layer Cake certainly felt like a Guy Ritchie movie—and for good reason, since Ritchie was initially slated to direct J.J. Connolly's adaptation of his novel. But Ritchie was still reeling from the 2002 flop of Swept Away, and trying to keep his marriage to that film's star, Madonna, afloat; he also had another project he wanted to devote his full attention to. So he ultimately stepped aside, allowing his friend and longtime producer Matthew Vaughn to make his directorial debut. Layer Cake was well received, not only sparking Vaughn's filmmaking career (he would go on to Stardust and X-Men: First Class) but upping the profile of star Daniel Craig, who landed the Bond franchise shortly after playing this tuxedo-wearing tough guy. Ritchie, on the other hand, saw his next two films (Revolver and Rocknrolla) sink, only to find success at the helm of the Sherlock Holmes franchise.
The Wolfman

The low-budget yet creepily effective 2002 Robin Williams film One Hour Photo was a big breakthrough for director Mark Romanek, best known for his distinctive music videos. His next gig was a giant step up, in profile and budget: Universal tapped him to direct their reboot of the classicWolfman franchise, with Oscar winner Benicio del Toro in the leading role. But when the project got out of his control, Romanek bailed. "He's a purist, an artiste, an exquisite craftsman, but he just had a budget schedule he couldn't accommodate," as "an insider" told Deadline's Nikki Finke, who sneered, "Talk about career suicide." Actually, not so much. When The Wolfman finally hit screens in 2010, it tanked with critics and audiences, earning terrible reviews and not even half of its reported $150 million budget domestically. Romanek went on to direct the critically acclaimed 2010 adaptation of Never Let Me Go.
The Hobbit

Guillermo del Toro was a hot commodity after his 2006 hit Pan's Labyrinth, and after directing a sequel to his 2004 film Hellboy, he lined up a primo job: taking over the smash Lord of the Rings gig from Peter Jackson, who was producing a two-part adaptation of The Hobbit, with del Toro in the director's chair. The filmmaker spent two years on the project before shocking cinegeeks worldwide by walking away in May 2010. "In light of ongoing delays in the setting of a start date for filming The Hobbit, I am faced with the hardest decision of my life," del Toro said in a statement. "After nearly two years of living, breathing and designing a world as rich as Tolkien's Middle Earth, I must, with great regret, take leave from helming these wonderful pictures." Those delays were a result of the complicated rights involved in the saga, which was set up at financially troubled MGM, though there were whispers that Jackson's post-LOTR slump (he'd just released the reviled Lovely Bones) had prompted him to decide that maybe a return to Middle Earth would be a smart career move. Jackson's first (of three) Hobbit films was released to decent box office and mediocre reviews last December; Pacific Rim, del Toro's first directorial effort in five years, is currently in post-production.
Dune
Frank Herbert's Dune is an enterprise that has been nothing but trouble for Hollywood. The first attempt to adapt it to film, from El Topo director Alejandro Jodorowsky, was abandoned after an extended development period in the 1970s; when it was finally made by David Lynch a decade later, the final product was a mess. After a miniseries version aired on the Sci Fi Channel in 2000, Friday Night Lights director Peter Berg was attached to a new film adaptation. Berg worked on the film for a year before dropping out, explaining, "for a variety of reasons it wasn't the right thing." Next up was Taken director Pierre Morel, who worked a year on the project before leaving as well. As before, the massive scope of Herbert's book (or books, depending on how much ground they planned to cover) proved problematic for filmmakers, and when Paramount's rights to the book expired in 2011, they let the project die.
The Man From U.N.C.L.E.
I tend not to get too worked up over TV-to-film adaptations, but this is one I was looking forward to: Steven Soderbergh and frequent collaborator George Clooney, taking on the ultra-cool '60s spy series The Man from U.N.C.L.E. The film was in development for years, with Soderbergh brushing up on the series (episodes were peppered throughout his much-discussed "Media Diet" list) and his favorite screenwriter Scott Z. Burns (Contagion, The Informant!) writing the script. But it fell apart in 2011, when Clooney dropped out of the project—his bad back would make the required action scenes impossible—and Soderbergh and Warner Brothers were unable to settle on a budget or acceptable leads for the film. Seemingly every young actor in Hollywood was suggested, and all were either vetoed by one of the parties or unavailable (The Playlist has a blow-by-blow here). Soderbergh ultimately opted out and filled the sudden, unexpected hole in his post-retirement filmmaking spree with Side Effects, a script Burns had been shopping around for a while. Meanwhile, the studio handed the project to almost-Layer Cake director Guy Ritchie; Tom Cruise is reportedly considering taking the lead.
Highlander
No, not the original—the upcoming sequel/reboot/thing, which has been in the works, with Ryan Reynolds taking over for Christopher Lambert and 28 Weeks Later director Juan Carlos Fresnadillo directing. But the filmmaker left the project late last year, apparently after waking up one morning, looking at himself in the mirror, and saying, "Wait, I directed 28 Weeks Later! Why the hell would I make a Highlander movie with Van Wilder?"
This post also appears on Flavorpill, an Atlantic partner site.