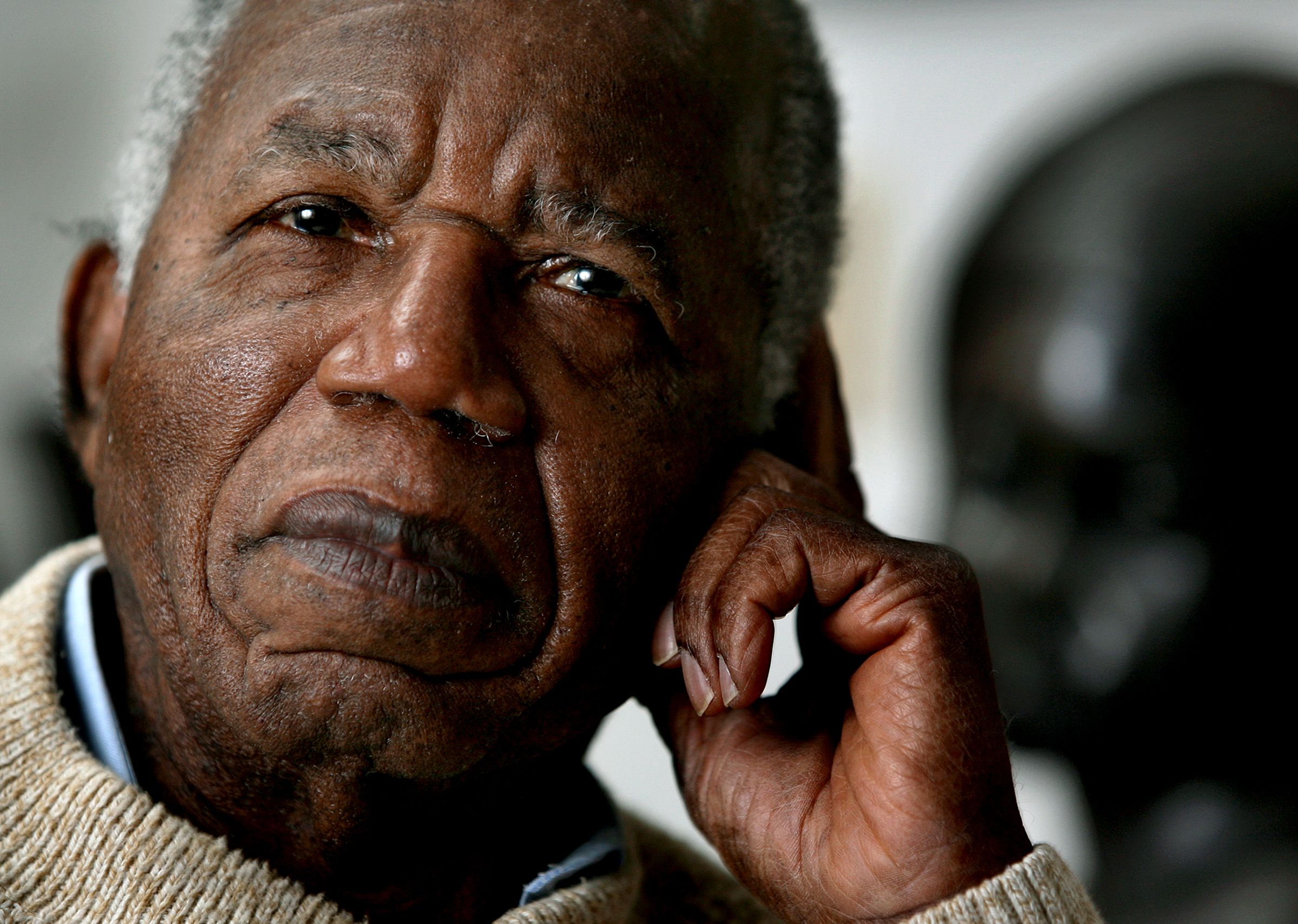 AP / Craig Ruttle
In August 2000, Nigerian author Chinua Achebe spoke to The Atlantic's Katie Bacon about his then-forthcoming book, Home and Exile. Achebe, who died today at age 82, devoted much of his life to what Home and Exile describes: telling the story of his own oppressed people as a means to restoring identity and reclaiming power, and encouraging others to do the same.
His best-known work, the 1958 novel Things Fall Apart, portrays a Nigerian village at the crossways between adhering to tradition and joining in on the ways of the white, Christian colonists newly arrived from Britain. It's now a modern classic for many reasons: It's a striking, austerely crafted Greek tragedy set against a realistic backdrop of 19th-century world affairs, and it subtly, poignantly questions the role of gender in society.
But Things Fall Apart and its author will likely be remembered chiefly for giving a voice to the many generations of African people whose narrative power had been reduced to mere broken sentences of dialogue within the literary traditions of the West—even a single broken sentence, as in the case of Joseph Conrad's famous book about African colonization, Heart of Darkness.