Why 'Smash' Will Never Be a Smash, No Matter How Good It Gets
The second season is much improved, but "'Glee' for grownups" will never attract the viewership NBC wants.
The second season is much improved. But terrible ratings for last night's premiere demonstrate that a "Glee for grownups" just can't provide the viewership NBC seems to want.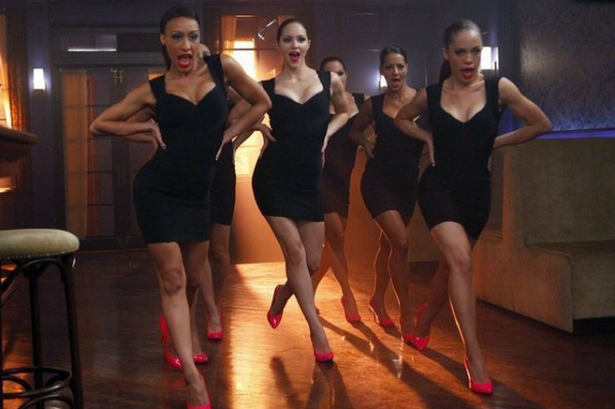 NBC
"It's time to lose the scarves."
Anyone who watched the first season of NBC's Smash likely let out a laugh or cheer during last night's Season Two premiere when composer Tom told his writing partner Julia to ditch her wardrobe staple. Her neckwear had become such a defining—and mockable—part of her first-season characterization that some viewers created a drinking game around it. But anyone who didn't watch the first season of Smash, probably didn't care about the scarf diss at all—and therein lies the show's problem.
Related Story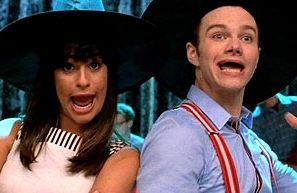 Leading up to Smash's return Tuesday, professional TV critics have obsessed over the creative changes the show has made to address the fact that the first season, outside of a spectacular pilot episode, was a mess. So tonally schizophrenic, stiltedly written, and nonsensically plotted was this behind-the-scenes musical drama that the term "hate-watching" became synonymous with viewers' tune-in-to-see-a-train-wreck relationship with it.
But that's the thing. Whether to watch the train wreck or for some other reason, a good number of people stuck with Smash throughout its first season. Viewership averaged 7.7 million viewers, which is a respectable total nowadays, and not too much of a drop from the 11 million who tuned in to the premiere. For all the "How to Fix Smash" pieces that were written about the series' dip in quality—and the relief critics are showing because this season appears to be so much better—no one, including its creative team, has addressed the show's real problem: its singular appeal. To build the huge audience that NBC executives seems to crave, they don't need a better show. They need an entirely different one.
To understand this, it helps to rewind the clock a bit. When Smash debuted in 2012, it arrived as television's Great White Hope from the Great White Way. Following the on- and off-stage lives of a team putting on and performing a musical based on the life of Marilyn Monroe, that first episode, produced by Steven Spielberg, was a triumph of razzle dazzle. Critics raved about its slickness, the star-making performances of the leads competing for the role of Marilyn (played by Katharine McPhee and Megan Hilty), and the way it used original musical numbers.
All too quickly, these intriguing showbiz characters morphed into bland stock personalities: scheming villains, naive ingénues, flamboyant sidekicks, and warring spouses, all nuance-free and who, worse, acted in ways that made little sense at all. A series of ridiculous side plots were introduced; idiotic dream sequences occurred on a weekly basis. Anyone who gave a standing ovation to the first episode was dumbfounded. Critics and viewers alike wanted to know what broke their show. Before Smash premiered, they were promised Glee for grownups. What they were given was a flop.
NBC promptly fired showrunner Theresa Rebeck at the conclusion of the season, excised the most maddening characters, and, as I alluded to before, pledged to make Julia's wardrobe less mockable. New characters were brought on, including hunky Broadway performer Jeremy Jordan and Oscar-winning diva Jennifer Hudson, and Gossip Girl veteran Josh Safran was anointed as Smash's new helmer.
The Season Two premiere is indeed better than nearly everything in Season One: tightly paced, engaging, contained just the right amount of soap romance and personal intrigue, and brimming with show-stopping musical numbers. Jennifer Hudson belts a number to the rafters, Katharine McPhee has a handful of tunes that go down easily, Jeremy Jordan closes the first hour with a ballad destined to become the next go-to audition number for aspiring actors, and Megan Hilty gets to bring home the second hour with the best torch she's ever delivered. Come for the music, stay for the light, appealing drama: The Marilyn musical may not get to Broadway because of investment problems, and the gang must rally to save it. In other words, it finally IS Glee for grown-ups.
But how many people really want that? Glee was a hit because of its built-in audience: the teens too old for high school musical, who relished in the semi-naughtiness of its cheeky dialogue and who ravenously purchased the show's covers of modern hits on iTunes. Where is that built-in audience for Smash? Show-tune lovers and theater diehards? Sure, but they've been watching the show all along, and for the love of Patti LuPone will probably continue to tune in so long as the show exists. Soap opera fans? The Grey's Anatomy/Desperate Housewives crowd doesn't have the patience to sit through all the Broadway belting—so polarizing in its own right—to get to the will-they-won't-they romances that make up a relatively small portion of the show's plot. Quality-television lovers? The show's better, but it's not that good.
NBC's marketing and PR onslaught for the second season shows that the network has a lot invested in Smash's success—and that the 7.7 million viewers who regularly tuned in last season wasn't big enough for their needs. By fixing the show, and making a big deal about fixing the show, the network wants to attract new eyeballs. It's not going to work. The earliest figures released this morning reveal that the premiere scored an abysmal 1.1 rating in the 18-49 demographic, the age group networks are most after. So yes, I'm hooked again—but I, a Broadway junky, always was throughout the entire first season. I'm not the person NBC was hoping to win over. Sadly, it seems, that person will probably never tune in, no matter how entertaining Smash becomes—or what Julia wears around her neck.