Was Ist das Super Bowl? What Other Countries Say About the Big Game
How international news outlets cover America's unique festival of "commercials featuring animals and blue-collar sexist smut."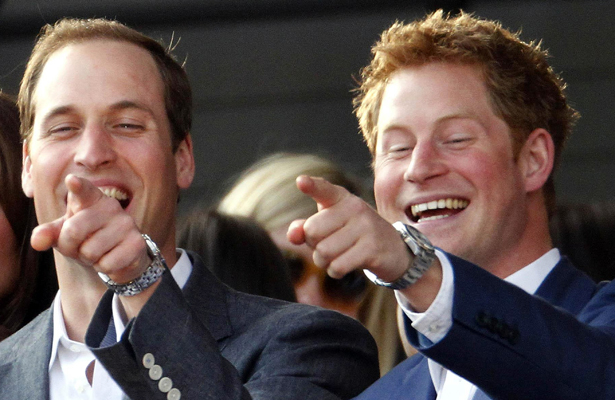 This weekend, the NFL's Super Bowl XLVII will be broadcast in 30 different languages in more than 185 countries.
In many of those 185 countries, citizens won't notice or care. Outside North America, many regard America's hallowed pro-football tradition the same way many Americans regard mounties, Vegemite, and the vuvuzela—that is, with mild amusement, morbid curiosity, and perhaps a little squinting suspicion.
But that hasn't stopped foreign press outlets from putting their own spin on America's football holiday. Super Bowl-related coverage has flurried through the news of even the world's least football-obsessed nations this week, and viewed through American eyes, international writers' takes on the Super Bowl are often pretty hilarious—and sometimes kind of poignant.
Yes, some of the Super Bowl's storylines are universally appealing: English bloggers are skeptical of whether Beyoncé can bounce back from her inauguration lip-sync scandal, and press writers all over the globe find the story of the Harbaugh brothers—or, as the Dutch call them, de Harbaugh-broers, or els germans Harbaugh in Catalan—competing against each other just as compelling as we do in the States. But in some ways, foreign press coverage of the Super Bowl, whether it deals with the peculiar sport of football itself or just the extravagance of 30-second advertising spots making $4 million, highlights just what uniquely American spectacle the Super Bowl really is.
Here are a few memorable musings from international press writers, culled from this year and the past few years.
THAT THING YOU CALL FOOTBALL
American football does have something of a foothold in certain regions outside North America: Japan has its own professional league, while NFL commissioner Roger Goodell has discussed bringing NFL football to the European masses, and recreational leagues around Europe even hold their own national and local bowl games. (Europe's teams often share names with American NFL franchises, resulting in monikers like the Moscow Patriots, the Munich Cowboys, and the Vienna Vikings.) But in much of the world, American football remains a niche interest—something like association football (soccer) is here in the U.S. So there's some wariness among bloggers and journalists, especially in Britain, toward the Super Bowl, mostly because of the wacky, incomprehensible sport it celebrates.
This week, Chris Bailey of the UK's Sport Review wrote a Q-and-A-format guide for first-time watchers of the Super Bowl, in which he explains not just the event but the game of football itself. In rugby and association football terms, naturally (note the quotes around the word "soccer"):
What is the NFL and why should I care about it?
The NFL stands for the National Football League and is to American Football what the Premier League is to 'soccer'. Why should you care? Because if it didn't contain the thrills, spills, heroes and heartbreak as advertised, millions of Americans wouldn't be holding their TV remotes hostage every Sunday.

Not sure about that—looks pretty boring to me.
A lot of this complaint is down to the befuddling laws of the game which can often put off NFL newbies before a snap is even played. But I was in your position a mere two years ago and rest assured—persistence pays off.

[...]

Quarterbacks ... they're always mentioned in American sitcoms. Must be pretty important?
Absolutely. Only one on each offence, they are what makes a team tick by being the men primarily responsible for scoring points. They will either pass the ball, run with the ball or hand the ball off to someone else to run. However, this isn't like rugby - passes must all go forward or the offence gets penalised.
Like some American outlets, prominent publications in France, England, and Australia got a kick out of a recent study showing that three in every 10 Americans believed the winning Super Bowl team was chosen by God. And at the Wall Street Journal's London bureau last year, British financial reporter Nick Hastings hosted a chat with his American colleague Art Patnaude so that his NFL-savvy guest could explain the basics of Super Bowl Sunday. Hastings couldn't quite wrap his head around why Americans would watch the same sporting event for four whole hours.
Nick: For those who aren't Super Bowl experts, like me, how long is this game likely to last? What time is it scheduled to begin in Europe?

Art: Well, the game here in London will kick off at 11, meaning that's when people will start gearing up. ... It's a long game, because there are a lot of advertisements, so we're talking about four hours.

Nick: Four hours?! I think I'd fall asleep.
Al Jazeera's intro-to-the-Super-Bowl video, reported by American John Hendren at last year's game in Indianapolis, is wonderfully informative—and was published under the headline, "US Super Bowl far more than just a game: Critics call American football over-hyped and commercial, but fans cannot get enough of the hoopla."
JUST WATCHING FOR THE ADS
But while some outside the U.S. spurn American football, much of the international press shares our enthusiasm for Super Bowl commercials. As Rory Sutherland of the UK's The Spectator wrote in 2009, "The Superbowl has over the years become a showcase for American advertising at its extravagant best." Sutherland bestowed that honor on the annual advertising blowout for perennially offering "the usual mischief from Doritos and GoDaddy.com, plus rather a lot of commercials featuring animals and occasionally the kind of blue-collar sexist smut we simply don't get in the UK any more."
Related Story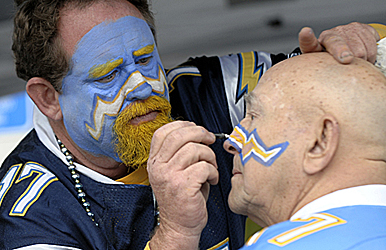 Several publications, like Canada's Globe and Mail, published previews of the forthcoming Super Bowl ads this week—even though in Canada's case, the commercials won't be airing during the game. Canadian broadcasts of the Super Bowl switch to national feeds during commercial breaks, so the Globe and Mail included a helpful guide to where to watch the TV spots online.
This year's hefty multi-million-dollar price tag on advertising spots, of course, is also a source of global fascination. Earlier this month, a business blogger at The Independent in Ireland pondered the absurdity of Super Bowl ad prices, and mused over what big-name U.S. advertisers' Irish counterparts would be.
To say the market is a little more highfalutin than the advertising gigs at halftime in the Six Nations rugby matches or All-Ireland finals would be an understatement.

But if the All-Ireland ad breaks were as important as the Superbowl, what companies would spend $3.8m for a spot, and how would they go about it?

Bank of Ireland probably couldn't afford the payout in these straightened times, but something along the lines of Chrysler's "Half time in America" ad from last year would be appropriate. The theme of a country and industry coming back from the dead would be a welcome one.

Guinness would be the obvious candidate to take the spot normally held by Budweiser.
The UK-based marketing and media publication The Drum published an in-depth analysis after last year's Super Bowl that broke down what lessons UK advertisers could learn from the wild success of ads aired during the big "match."
Jo Boyd, managing director, UK at Anthem Worldwide, says: ..."What we can probably not really comprehend is the cultural significance of the Superbowl in the USA and how the advertising within it has become almost as significant as the match itself." One such opportunity for brands to exploit the opportunity for capturing viewer attention will be the London 2012 Olympics. Much like the Royal Wedding of last year, it has the potential for making British creativity a global talking point.
SUPER WHAT?
And then there's some news coverage that seems to exist just to show outward-gawking Americans (like me) just how little fanfare the Super Bowl gets in particular parts of the world.
English-speaking Chinese news outlet Blue Ocean Network produced this segment last year about Super Bowl celebrations in Beijing:
According to the Beijing bar owner prepping to host his annual Super Bowl Sunday breakfast, 98 percent of his yearly patrons are North American expats. Meanwhile, some on-the-street interview subjects were familiar with the Super Bowl. Others, not so much: "Wear a helmet and run around? Oh, yeah! Yeah, I've seen that before. I often watch sports programs on TV."