To clear the name of the "West Memphis Three" who were convicted in a 1993 murder, a powerful new documentary makes the case for another suspect. But is that actually responsible?
Lisa Waddell © The Commercial Appeal, Courtesy of Sony Pictures Classics
The new documentary West of Memphis has received a lot of praise for the way it tells the story of three men who were convicted, perhaps wrongly, for the murders of three young boys in West Memphis, Arkansas in the early '90s. "A gripping documentary," said the Guardian's review. "Compelling and comprehensive," proclaimed a New York Post article. "The film," wrote Entertainment Weekly's Owen Gleiberman, "casts a hypnotic spell all its own."
Related Story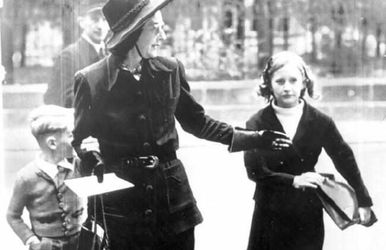 But the rave reviews miss a dangerous hypocrisy at the heart of the film, which was paid for and produced by Peter Jackson and Fran Walsh, and directed by Amy Berg. In their quest to clear the names of the "West Memphis Three"—Damien Echols, Jason Baldwin, and Jessie Misskelley, Jr. who were teenagers when they were convicted for the 1993 killings—the filmmakers decide that they have found the actual murderer: Terry Hobbs, the stepfather of one of the murdered boys. And in publicly making the case against him, they perpetrate a similar sort of injustice to the one they originally set out to correct: relying on questionable evidence to prosecute in the court of public opinion.