The Unsettling Recklessness of Peter Jackson's 'West of Memphis'
To clear the name of the "West Memphis Three" who were convicted in a 1993 murder, a powerful new documentary makes the case for another suspect. But is that actually responsible?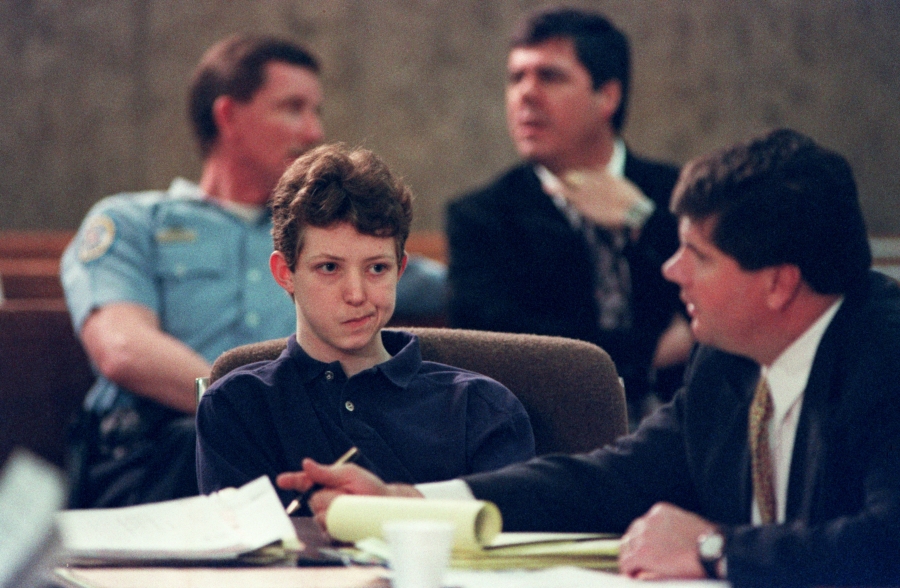 Lisa Waddell © The Commercial Appeal, Courtesy of Sony Pictures Classics
The new documentary West of Memphis has received a lot of praise for the way it tells the story of three men who were convicted, perhaps wrongly, for the murders of three young boys in West Memphis, Arkansas in the early '90s. "A gripping documentary," said the Guardian's review. "Compelling and comprehensive," proclaimed a New York Post article. "The film," wrote Entertainment Weekly's Owen Gleiberman, "casts a hypnotic spell all its own."
Related Story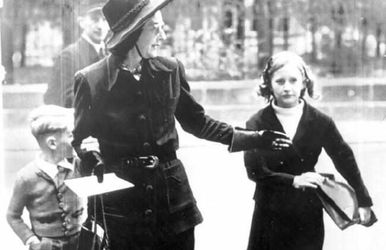 But the rave reviews miss a dangerous hypocrisy at the heart of the film, which was paid for and produced by Peter Jackson and Fran Walsh, and directed by Amy Berg. In their quest to clear the names of the "West Memphis Three"—Damien Echols, Jason Baldwin, and Jessie Misskelley, Jr. who were teenagers when they were convicted for the 1993 killings—the filmmakers decide that they have found the actual murderer: Terry Hobbs, the stepfather of one of the murdered boys. And in publicly making the case against him, they perpetrate a similar sort of injustice to the one they originally set out to correct: relying on questionable evidence to prosecute in the court of public opinion.
Christopher Byers, Michael Moore, and Stevie Branch were found dead in a ditch, naked, bound, and mutilated, on May 6, 1993. They had been slain the night before. The ensuing manhunt, trials, and convictions captivated the small town and drew big-time media attention. Subsequently, HBO produced three documentary films about the case—the Paradise Lost trilogy—all of which strongly insinuate, and in some cases outright argue, that the Three are innocent. In the meantime, the Three's cause picked up celebrity support. Eddie Vedder and Johnny Depp staged a "Free the West Memphis Three" benefit concert in Little Rock, Arkansas, and the convicts became international figures. One of the Three's most ardent supporters, Lorri Davis, became pen pals with Echols and eventually married him in jail.
Jackson and friends argue that the West Memphis Three were the victims of a witch hunt in bible-belt Arkansas, convicted in throes of "Satanic Panic." This argument suggests that because Echols, Baldwin, and Misskelley were outcasts who listened to heavy metal, read Stephen King, and dressed in black, they made for perfect scapegoats. Based on the flimsiest of evidence, including a confession from Misskelley that the filmmakers say was coerced, Misskelley and Baldwin got life sentences while Echols, the supposed ringleader, was sentenced to death. Last year, the Three were freed from prison after their lawyers successfully argued that new evidence dug up in the years since the convictions warranted an appeal in front of the Arkansas Supreme Court.
* * *
The filmmakers present a series of findings that seem to bode ill for Hobbs. For a start, there's the minimal DNA evidence found at the crime scene. Rain, it seems, had washed away any incriminating trails or threads. The most significant specimen was a hair found in one of the shoelaces used to tie up the dead boys. The DNA was consistent with only 1.5 percent of the population, but it matched Hobbs's. Even if it could be proven to be Hobbs's, however, there's a chance it got on the shoelace through "secondary transfer"—in other words, Stevie's shoes might have picked up one of Hobbs's hairs just from lying around at home.
The filmmakers then call into question Hobbs's alibi, getting his friend, David Jacoby, to express doubt about how much time he spent with Hobbs on the night of the murders. However, Jacoby can't seem to recall the exact sequence of events that night—perhaps understandably, given that it took place 18 years ago.
Then the filmmakers highlight Hobbs's history of abuse. He has admitted to assaulting his wife, and he has been accused of beating his kids. A neighbor once accused him of attacking her. A different neighbor recalled seeing Hobbs with the three boys soon before they disappeared on the night of the murders, even though Hobbs denies it.
Jo Lynn McAughey, Stevie's aunt, said she saw Hobbs doing laundry that night—perhaps, the filmmakers suggest, to clean the mud off his clothes after killing the boys in the woods. She also found Stevie's pocket knife, which the boy always kept with him, among Hobbs's belongings. Hobbs says he took it off Stevie earlier that day because he didn't think it wise to let an eight-year-old carry a knife around.
Recently, three young men came forward to say they once heard Hobbs's nephew say that Hobbs was guilty of the crime. The Hobbs clan, these witnesses swear, refer to it as a "family secret."
Other evidence is even more circumstantial. In the film, Judy Sadler, another of Stevie's aunts, says of Hobbs: "There's always been something that creeped me out about him." Sadler is then allowed to claim that Hobbs would make Stevie watch him masturbate, and that he also molested Stevie's sister, Amanda. For her part, a tearful Amanda, now going through therapy, said she can't recall ever being sexually abused by Hobbs.
At one point, the filmmakers attempt to construct a motive for the crime. Stevie's mother, Pam Hobbs, who was married to Terry at the time, says she was told that he was jealous of how much attention she gave to her son compared to how much she gave him.
Is this mixture of facts, conjecture, and speculation enough to prove Hobbs guilty? How much of this evidence would hold up in court? How much would withstand interrogation? How much wouldn't even be admitted in the first place? How much is reliant on faulty memories?
Unless Hobbs actually goes on trial, we won't ever know. But the filmmakers aren't answerable to a judge or jury.
In Jackson's mind, the courts have already failed. For him, then, film is a viable surrogate for justice, and he is the self-appointed producer-prosecutor. The creators of West of Memphis decide not only what evidence the audience gets to see, but also how it should be interpreted. In aid of their cause, they supplement their version of the facts with evocative music, close-ups of Hobbs's shifty eyes, excerpts of his evasive responses to tough questions about his past, and smears from people who have reason to dislike him independent of any suspicion about the murders.
One scene shows John Mark Byers, the stepfather of another of the murdered boys, taunting Hobbs outside a courtroom. In front of the news cameras, Byers calls Hobbs a "baby killer." It is a telling moment. Byers, a figure with his own criminal past and a love for the camera, was once held up as a prime suspect by the West Memphis Three's supporters and by Damien Echols himself. Between the first Paradise Lost film and the second, Byers's wife Melissa died. The second Paradise Lost, subtitled Revelations, allows the Three's supporters to suggest the possibility that he killed both her and the kids. In an interview for the film, Echols supported the notion.
"I can't understand why exactly people are glossing over the obvious when it comes to Byers and the death of Melissa Byers and all the things that Byers has said and done since this trial," says Echols from jail. "I think maybe for the general public it's not quite as scary to believe that blood-thirsty Satanists were out murdering children as it is to believe that parents are actually murdering their own children."
Byers was later cleared, and he and Echols forgave each other. Despite his error in accusing Byers of the crime, however, Echols is now complicit in yet more finger-pointing. He served as a producer for West of Memphis and has helped promote the film. The purported victim of a miscarriage of justice doesn't seem to appreciate West of Memphis's unsettling irony.
***
To be sure, Peter Jackson, Amy Berg, and Fran Walsh's efforts to exonerate the West Memphis Three have been nothing short of extraordinary. They've enlisted private investigators, forensic pathologists, and defense lawyers, none of which would have come cheap. Yet while their quest for justice is admirable, with West of Memphis, they have overstepped.
In Jackson's court, the only witness allowed to speak in support of Terry Hobbs is his sister, Cindy Hobbs. "I feel like my brother's getting a bad rap," Cindy says in the film, "and somebody needs to say something."
Until recently, Echols, Baldwin, and Misskelley were the ones who got the bad rap in this complicated and confounding case. For them, somebody eventually said something. Now, guilty or not, it's Terry Hobbs who could use some powerful allies.