The Berlin Film Festival Has an Addiction to Porn Addiction
Notes on Wong Kar-Wai's latest, Joseph Gordon-Levitt's directorial debut, and Lovelace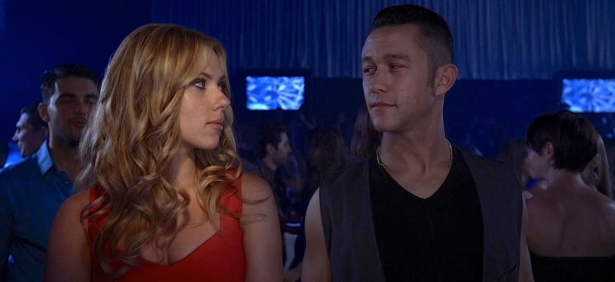 Note: I've been fortunate to attend the Berlin Film Festival (or "Berlinale") as a guest of the Goethe Institut and the German government. The following are brief thoughts on a few of the films in exhibition. The opinions, as always, are my own.
The opening film of the 63rd annual Berlinale was The Grandmaster, Wong Kar-Wai's epic about legendary kung fu teacher Ip Man, who counted Bruce Lee among his disciples. (Wong is also jury president of this year's festival. Accordingly, The Grandmaster is not in awards competition.) Judging from conversations around the festival, I was far from alone in my disappointment. As one might expect, Wong's film is ravishing to look at. But the narrative is at once flimsy and convoluted, and the dialogue leaden. Tony Leung brings quiet dignity to the role of Ip Man, and Zhang Ziyi is elegant and ravishing as his competitor and doomed love, Gong Er. But as the slack plot unspools, even Wong's visual mastery—the quick cuts and slow motion, the soft focus and interplay between light and shadow—gradually becomes exhausting.
A notable theme of this year's entrants is pornography and porn addiction. A (relatively) light take on the latter is offered in the directorial debut of Joseph Gordon-Levitt, the aptly titled Don Jon's Addiction. Gordon-Levitt stars as "Don" Jon Martello, a Garden State lothario whose innumerable conquests do nothing to divert him from the view that even the best sexual coupling can't compare with solitary masturbation to Internet porn. (As he explains: "There is no real-life come shot.") Scarlett Johansson and Julianne Moore costar as, respectively, the bombshell who expects him to give up Googling and the oddly intrusive older woman who attends Jon's night classes. There are pleasures along the way: the wife-beater-clad, dinner-table repartee of Gordon-Levitt and Tony Danza (as Jon's dad); the Jersey-accent one-upmanship of the entire cast. And give credit to Gordon-Levitt (who also wrote the script) for an unexpected narrative swerve midway through the film. But the Saturday Night Fever shtick wears thin as the film enters its didactic phase, offering up lessons on sex and selfishness at once facile and confused.
Related Story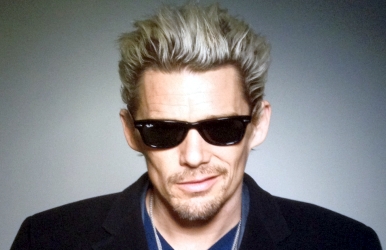 Porn addiction is also a dominant theme of Something in the Way, a film by young Indonesian director Teddy Soeriaatmadja. In contrast to Gordon-Levitt's swashbuckling Don, Soeriaatmadja's protagonist, Ahmad (Reza Rahadian), is self-effacing to the point of erasure. Yet the two share the universal markers of their affliction: the urgent, inexplicable need; the secret shame; the accelerating rhythm of self-gratification; the substantial tissue budget. This begins to change, however, when Ahmad, a taxi driver, falls in love with Kinar (Ratu Felisha), a prostitute. Soeriaatmadja's direction is precise and understated, and his leads both excellent. But his story of automotive gallantry closely follows the road laid down by Scorcese and since traveled by the likes of Neil Jordan (Mona Lisa) and Nicolas Winding Refn (Drive). There's nothing wrong with the ride, provided one doesn't mind anticipating its destination. It is, alas, notable that Soeriaatmadja does not intend to release his film in his native country, as censorship laws would require cutting it beyond recognition.
Rounding out the early-festival porn parade is Rob Epstein and Jeffrey Friedman's Lovelace, which puts us on the other side of the lens, de-objectifying the object of desire. The story of Linda Lovelace (given name Boreman), who briefly became an international celebrity for her performance in the 1972 breakthrough hardcore movie Deep Throat, is essentially presented twice: first, in semi-comic, swinging '70s fashion; subsequently, rewound and retold as a chronicle of horrific abuse and exploitation. The structure, though perhaps a bit coy, is effective, and the performances are exceptional, from leads Amanda Seyfried (as Lovelace) and Peter Sarsgaard (as her husband/pimp/tormenter Chuck Traynor) to supporting players Sharon Stone (almost unrecognizable), Robert Patrick, Juno Temple, Chris Noth, Hank Azaria, Wes Bentley, and Bobby Cannavale. (Consistently inconsistent James Franco, by contrast, is a minor disaster as Hugh Hefner, appearing as though he's wandered in from another movie altogether.) In contrast to the conflicted anti-porn posturing of Gordon-Levitt's film—essentially an argument for a higher quality of sexual gratification—Lovelace is a film that genuinely has something to say.
Coming up in the coming days: Richard Linklater's Before Midnight, Fredrik Bond's The Necessary Death of Charlie Countryman, Giuseppe Tornatore's The Best Offer, and more.