Sympathy for the Jackal: Making Peace With Publishing's Most Infamous Agent
Literary-business kingpin Andrew Wylie has a reputation for ruthlessness, but Salman Rushdie's autobiography reveals a more sympathetic side to him—and the industry he represents.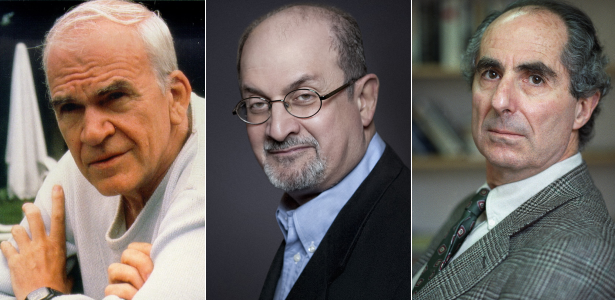 Andrew Wylie, the American literary agent who represents such A-list scribblers as Milan Kundera, the newly retired Philip Roth, and Salman Rushdie, may be, at this moment, recalling that Valentine's Day 2013 marks the 24th anniversary of the Ayatollah Khomeini's infamous fatwa against Rushdie.
Actually, I have no idea what Wylie is thinking—but I do know that my own thinking about the agent has undergone a sea change.
Related Story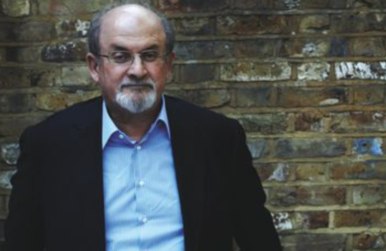 Wylie's longterm, not-so-nice nickname, you may have heard, is The Jackal. Why? A 1993 Guardian article says that Wylie is "a geek at heart, and some people find successful geeks hard to stomach, so he's also been called a 'card carrying shit,' a 'lizard' and 'sinister,'" adding a little jab about the man's "Darth Vader approach to publishing."
Until very recently, I too thought of Wylie as the chief representative of the literary Dark Side. But after reading Salman Rushdie's recently published autobiography, Joseph Anton, I now see that there's more than one way to look at The Jackal—and at the side of the book industry that he embodies.
Rushdie portrays his business representative in a shockingly positive manner. Wylie, whom the author of The Satanic Verses describes as "the aggressive, bullet-headed American with his checkered past, his fringe membership in the Warhol Factory crew, and his laser-beam eyes," is perhaps the biggest hero of Joseph Anton. In a narrative of numerous betrayals—and Joseph Anton abounds with business, domestic, personal, and political betrayals—Wylie is one of the Rushdie's most constant and helpful friends.
"One of Andrew's best qualities was his unwillingness to bear a grudge," Rushdie writes.
He calls Wylie, along with his sister and writer/editor Bill Buford, one of his "closest friends."
The agent, says Rushdie, was "driven by passion and emotion and was entirely capable of bursting into tears."
The tears of The Jackal?
Well, why not: Hath not a Jackal eyes?
But it's not just about seeing Wylie as human. Rushide sees him as a hero, the man who acted in Rushie's defense. Repeatedly. In the course of the memoir, Wylie constantly provides counsel, housing, friendship, and all sorts of other support.
Having closed the book on Joseph Anton, I now realize that the problem isn't so much the lingering effect of journalistic gossip or book-publishing anger—Wylie is a notorious author-poacher—as a misperception many people have about literary agency. Those of us who love fiction and poetry and prose rebel at the thought of the business side of books, and consequently have a preset prejudice not just against Wylie, but agents in general.
It's a closed system, the Wylie Agency-Famed-Author Society. While it makes perfect sense for those who are inside—Wylie does the hard and sometimes blunt work of negotiating the best advances and royalties for the best authors; they appreciate this and profit from it—those of us in the cheap seats can't even see the drama. Oh, we reap the benefit of Wylie's business: By focusing on the backlists of talented authors, he ensures that their worthwhile books remain in print. Our job is to provide micro-investments for their enterprise.
Joseph Anton, by giving us a personal look at an author's relationship with Wylie, disassembles many of the myths we have of literary self-reliance. It shows just how much writers need men of action, such as Wylie, to allow them to do their work. You understand the trust and dependence on which a major literary career is built.
To, say, an MBA student, Wylie's career might serve as a kind of case study: Such a person might see Wylie as a visionary genius who labors in an effective way to defend literature from the troubled book business. Or consider this Harvard magazine profile, "Fifteen Percent of Immortality," in which he is treated as an extremely well-read Ivy League businessman. "If Lewis Carroll and his estate had properly protected his rights, then global vacationers would be headed to Wonderland instead of Disney World and they'd have a more meaningful vacation experience, because Lewis Carroll is more interesting than Walt Disney," says Wylie in the final words of the piece. "And if you could capture the value of Shakespeare, monetize and preserve it, then Microsoft and Google would be subsidiaries of the Royal Shakespeare Company. That's the way I want to organize the world."
But literary people don't naturally assume that a hard-charging agent can also be a noble character (the opposite, in fact). To gain a new point-of-view, to comprehend how an author could associate the name Wylie with the word "hero," we must be educated. Joseph Anton provides such a lesson.