Love, European-Style, at the Berlin Film Festival
Notes on Richard Linklater's Before Midnight, Fredrik Bond's The Necessary Death of Charlie Countryman, and others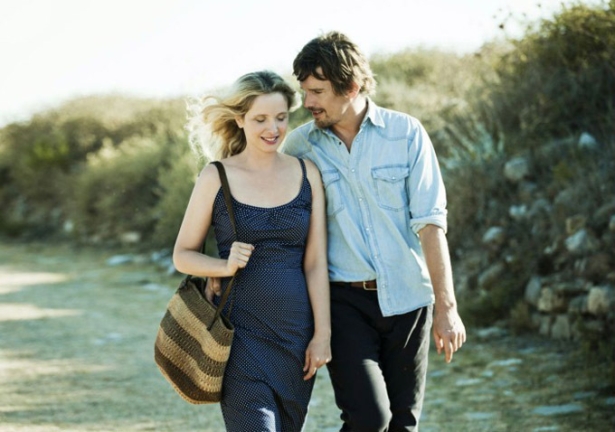 Sony Pictures Classics
Note: I've been fortunate to attend the Berlin Film Festival (or "Berlinale") as a guest of the Goethe Institut and the German government. The following are brief thoughts on a few of the films in exhibition. The opinions, as always, are my own. You can find the previous installment, including capsule reviews of The Grandmaster, Don Jon's Addiction, Something in the Way, and Lovelace here.
Related Story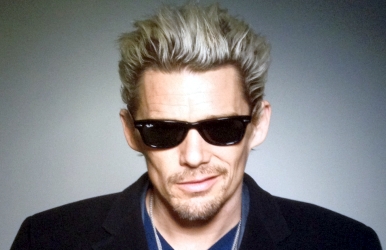 In 1995's Before Sunrise, two early-twentysomethings got off a train in Vienna and spent the night wandering the streets and falling in love. They agreed to meet again in six months. In 2004's Before Sunset, we learned that this promise was not kept, but that the two did find one another nine years later in Paris, where they discovered their feelings had persisted despite such inconveniences as his having acquired a wife and child in the interim. Now, with Before Midnight, director Richard Linklater and stars Julie Delpy and Ethan Hawke leap forward another nine years, to a summer vacation in southern Greece. Jesse (Hawke) and Celine (Delpy) have been together all these years (he is long-since divorced), producing beautiful blonde twins of their own. I won't give any more away, except to say that the first half of Before Midnight is a delight, in considerable part because it allows other characters to intrude upon the conversational duopoly Jesse and Celine had maintained through the first two films. In the latter half of the film Jesse and Celine are alone together once again, and while the pairing, as always, offers substantial rewards, things do veer a tad in the direction of Who's Afraid of Virginia Woolf? Linklater's latest is a film well worth seeing for anyone invested in this particular cinematic relationship. It should be noted, though, that the title is a bit of a misnomer, as there is no deadline looming in this installment. Before Midnight is not merely an extension of the previous films, but in some ways their reversal: The question is no longer whether Jesse and Celine can get together in time, but rather whether they can endure one another for a lifetime.
Fredrik Bond, the rookie Swedish director of The Necessary Death of Charlie Countryman, has said that he was inspired by the work of Danny Boyle, in particular Ewan McGregor's opening monologue in Trainspotting and the dance number that concluded Slumdog Millionaire. Boyle's influence is evident in Bond's film, but I fear it resembles relative flop A Life Less Ordinary rather more closely than the cited examples. After his mom's death, Charlie (Shia LaBeouf) flies to Bucharest on a whim, and quickly falls in love with cellist-cum-gangster-moll Gabi (Evan Rachel Wood, clad in copious mascara and an uneven Romanian accent). There are quite a few dream/vision/hallucination scenes to come, along with almost interminable declarations of True Love. Mads Mikkelsen plays the ethnically obscure heavy, and Rupert Grint (that's Ron Weasley to you and me) shows up just long enough to suffer an importune erection that seems engineered to inspire "wand" jokes. With this visual, kinetic film, Bond demonstrates clear talent. Now he needs to work on restraint.
From Greece to Romania to an unspecified city somewhere in Europe. In The Best Offer, by Giuseppe Tornatore (Cinema Paradiso), Geoffrey Rush plays Virgil Oldman, a brilliant antique dealer and auction-house owner. (Also, not coincidentally, an old man and a virgin.) Solitary and germ-phobic, he encounters a young woman still more terrified of human contact (Sylvia Hoeks), who hides in a secret room of her Versailles-scale villa, unwilling to be seen even by her own caretaker. Virgil is gradually drawn in—very, very gradually. The setup is not bad, and there may have been a neat little psychological thriller tucked away somewhere in here. But Tornatore offers so many clues to the solution of his central mystery that most viewers will be there an hour before the film catches up. For Geoffrey Rush enthusiasts only.
Another isolated, intellectual older man; another young woman in apparent distress; another European city to explore. In Night Train to Lisbon, Bille August's adaptation of the novel by Pascal Mercier, Jeremy Irons stars as a Swiss professor who travels to Lisbon and becomes obsessed with the lives of members of the anti-Salazar resistance in the 1970s. Irons is quite good and the large international cast includes Melanie Laurent, Jack Huston, Charlotte Rampling, Bruno Ganz, Lena Olin, Tom Courtenay, August Diehl, and others. In the end, Night Train to Lisbon may be a filmed novel that feels a bit too much like a filmed novel. But August's direction is strong, and the film consistently diverting.
Still to come: David Gordon Green's Prince Avalanche, Carlos Machado Quintela's La Piscina, and more.