Just Look at This Photo of Proust Playing Air Guitar on a Tennis Racket
Is the late, great French novelist also the progenitor of every wannabe rock star's favorite pastime?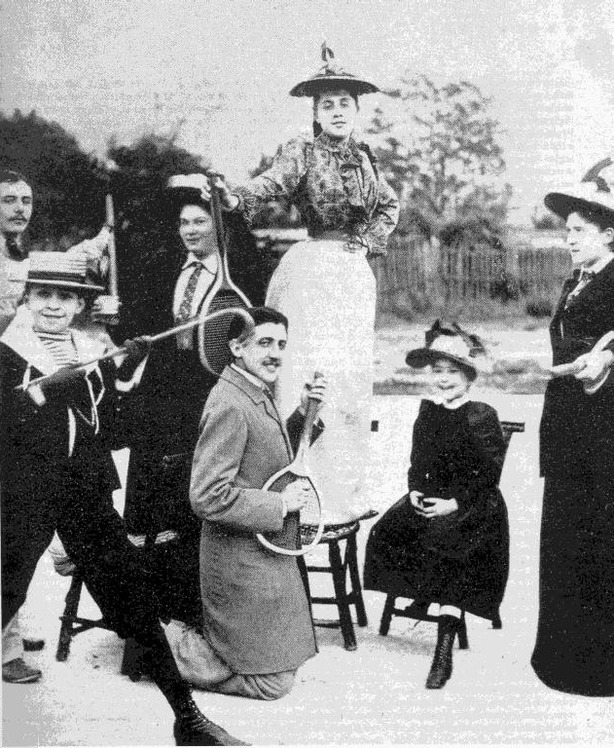 Marcel Proust was a man ahead of his time. His innovative novel Remembrance of Things Past is, of course, well known. But did he also revolutionize air guitar? This excellent 1898 1891 photograph suggests he deserves some of the credit. That's the famous author, kneeling at center, ripping off some wicked imaginary riffs on a cat-gut racket.
Was Proust the first? There's actually a bit of an intellectual debate over the origin of air guitar. Some folks give the title to Joe Cocker's performance of "With a Little Help From My Friends at Woodstock:
Others give the credit to Bill Reed of 1950s vocal group the Diamonds. See Reed play a quick lick at about 0:39 of this video:
Blogger Michael Gilleland posits that Anthony Trollope captured a forerunner in 1855 (!), where character Septimus Harding plays some mean air cello. (What is it about novelists and air guitar?)
But the cello is decidedly not rock 'n' roll (John Cale excepted). So we're going to give credit to Proust.