Just How Pompous Is Ethan Hawke?
New evidence of a God complex emerges.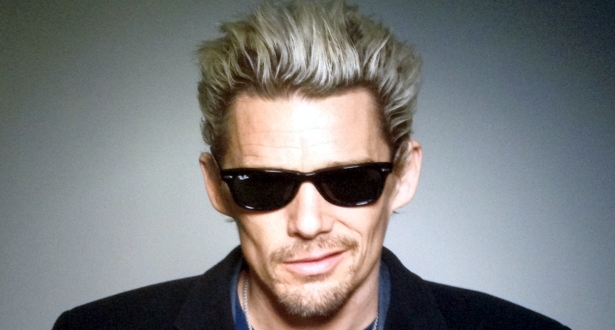 Chris Orr
The question has hovered around Ethan Hawke's film career almost from the start: Is he genuinely a self-absorbed poseur, or does he merely specialize in playing one onscreen?
A few years back, I examined the evidence provided by his 2006 film The Hottest State, which he adapted from his own autobiographical novel, directed, and co-starred in. (I think it's safe to say it pointed toward authenticity over acting.)
This week, at the Berlin Film Festival, Hawke has offered us another clue. The festival's principal venue, the Berlinale Palast, displays portraits of the stars, directors, and jury members in attendance—I counted 77 in all, as of this afternoon—each of whom has a photo op signing his or her picture. In almost every case, the notables in question limit themselves to their signatures, though a handful add brief endearments such as "Thanks for having me!" or "I love Berlin!"
Here, for example, is the signed portrait of Matt Damon, whose Promised Land is in competition here: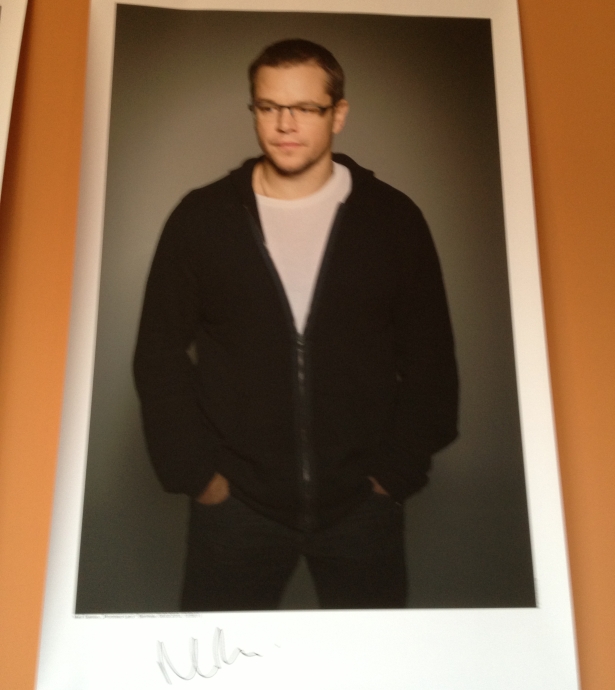 And here's director (and festival jury president) Wong Kar-Wai's. Note the vaguely Jack-Lew-esque signature: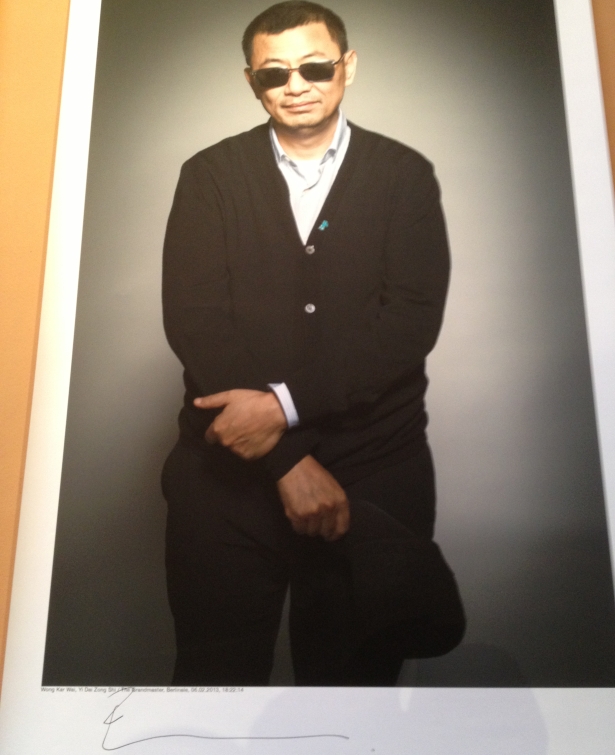 The sole exception to this graphological reticence that I found was in Ethan Hawke's portrait: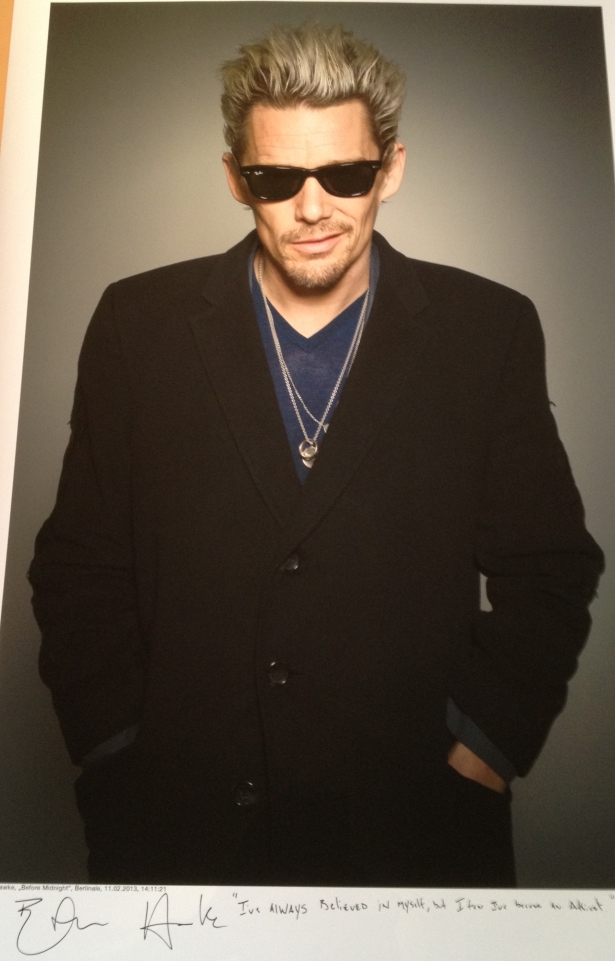 Readers may make what they will of the photo itself, which certainly stands out tonally from the others. But I'd like to call attention to what Hawke wrote, which is a quotation from the character he plays—a self-absorbed rocker, naturally—in his self-directed off-Broadway play, Clive:

Yes, that's "I've always believed in myself, but I fear I've become an athiest."
Haven't we all, Ethan. Haven't we all.
(Thanks to my fellow Goethe Institut invitee Pablo Marin, of La Tercera in Chile, who drew my attention to this.)