TV Networks' Blood-Splattered Race to Compete With 'The Walking Dead'
Fox's gory serial-killer drama The Following debuted to respectable ratings—and may provide a new model for traditional TV networks if people keep watching.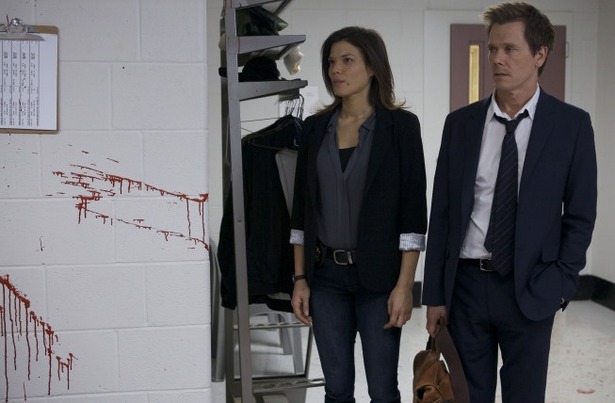 Fox
For television fans, 2013 is shaping up as an exciting year. With Netflix, Amazon, Hulu and other online video providers stepping up not only their acquired content but their original content—Arrested Development anyone?—fans can choose quality programming from more sources than ever.
But for the executives of the Big Four broadcast networks—ABC, NBC, CBS and Fox—2013 looks to be fraught with angst. With their ratings slipping, hard-to-monetize DVR viewing habits becoming ingrained, and more options for the average viewer, the networks are looking at their current production slate and starting to wonder if they should do things differently.
After this introspection, however, the broadcast networks find themselves in a no-win position. Critics and viewers seem to be tiring of the doctors-cops-and-lawyers procedurals that networks have been airing since the dawn of time. But whenever a broadcast net tries to go out of its comfort zone and develop a show that can compete with The Walking Dead or Game of Thrones, it runs the risk of getting slammed as insensitive or, worse yet, having the shows rejected by viewers because of either inertia or fear of an itchy network trigger finger when it comes to cancellations.
Related Story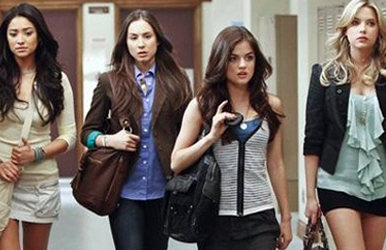 The long-awaited arrival of Fox's new serial murder drama The Following, which premiered on Monday night, is going to be a big litmus test for the networks to see if they can follow the development models of cable channels, at least for a few signature shows. The Following, which stars Kevin Bacon and is written by Scream auteur Kevin Williamson, is about an ex-FBI agent (Bacon) who gets pulled back into the case of a serial killer (James Purefoy) he captured a decade ago, after the killer escapes prison and strives to slay again. Only now he's not taking lives alone; he's recruited hundreds of minions who seek to do his murderous bidding. After being recaptured, Bacon and the FBI scramble to try to find those followers before those followers find victims.
The Following has potential to have a story as rich as any cable show, as we not only delve further into the stories and psyches of ex-agent Ryan Hardy and serial killer Joe Carroll, but we also have the never-ending supply of various Carroll acolytes and their stories to examine. However, the show is also gorier than many of its network predecessors—in the pilot, Carroll kills the one victim who got away and carves out her eyes as a calling card—which is where Fox is running into flak, mainly from television critics who think the show is too violent for broadcast TV, especially at its Monday at 9 p.m. ET timeslot.
During the just-concluded Television Critics Association press tour, where executives, producers and talent come to a hotel ballroom to present their wares to the nation's entertainment journalists and TV critics, both Williamson and Fox entertainment chief Kevin Reilly were questioned about the wisdom of airing a show as violent as The Following just over five weeks after the tragic shooting in Newtown, Connecticut. It was a theme that permeated the entire tour, with other network executives and showrunners being asked similar questions, but the harshest inquiries were reserved for Reilly and Williamson.
Williamson, for his part, stood firm, saying that he's just trying to create entertainment, and that shootings like the ones in Newtown and Aurora were always on his and the writers' minds. "When I take pen to paper, there is a reaction to it, and it sort of finds its way into what I do," he told reporters.
But Reilly had the money quote of the entire tour, explaining that The Following is no gorier than standard procedural fare like CSI, and saying why he feels Fox needs to get back to the edginess it once had. The reason can be pretty much summed up in three words: People love zombies.
"We're not competing with just Criminal Minds. I'm competing with every show on cable. And if you noticed, the top drama on television last year was Walking Dead," he said. He went onto explain that, while complicated, intense cable shows like Homeland, Mad Men, and Breaking Bad gather up armfuls of Emmys, the audiences they pulled in weren't anything that made him sweat. But with AMC's Dead routinely pulling in more than 10 million viewers per week, he and the other networks are taking notice. "[W]e must match the intensity," he said, "otherwise we're going to be a pale comparison and we're not going to entertain the audience. And I think this show goes toe-to-toe with them on the level of intensity and ability to surprise and hold your interest."
Reilly and Fox have to be given credit for experimenting in the same spirit as the multi-threaded Lost, which debuted on ABC in 2004. But they have a tough road ahead of them. Attempts by the networks to make complicated, character-driven, cable-like shows haven't done well, either because of viewer disinterest or network impatience. Lone Star, a complicated con-man drama that Fox put on the schedule in 2010, attracted an average of 3.5 million viewers and was pulled after two episodes. Lost-like genre shows like FlashForward on ABC and Jericho on CBS started strong but rapidly declined in the ratings, leading their networks to monkey with the shows' scheduling or cancel them outright.
Even this season, ABC's attempt at cable-like drama, the Shawn Ryan-helmed military intrigue drama Last Resort, was quickly pulled. Ryan, who has been a success on cable with The Shield but has now struck out three times on the broadcast level (Lie to Me and The Chicago Code also had short lives), said that ABC had good intentions for the show, mainly driven by what they're seeing on cable.
"They thought [Last Resort] was a big, bold concept that would attract people," he told Kevin Pollak on the comedian's podcast. "They were worried about putting something that was a little more normal, that it would get swamped and disappear."
With the remarkable exception of both NCIS shows, who have gained audience since the beginning of their runs, traditional dramas on the broadcast networks seem to be either holding steady or declining. The CBS procedurals like CSI are scoring in the 12-15 million viewer range this season, where at one point those shows were easily clearing 15-25 million viewers, even in recent years when the viewing audience was more splintered than in the past. New procedurals like Elementary and Vegas have done well, but not at the levels that their CBS predecessors have done. The situation at the other three networks is even worse, with NBC's Revolution the only non-CBS drama in the Nielsen top 20—and NBC has taken the apocalyptic, world-without-electricity drama off the schedule until March, taking a huge risk that the 12.7 million viewers that the show was averaging will still be there after a four-month hiatus.
It could be that, after 60-plus years of doing things a certain way, it's hard for the broadcast networks to convince viewers that their model, and the quick cancellations that go with that model, will ever change. But they also see that the cable model, with its shorter seasons that air in their entirety, is starting to gain traction with viewers.
It's evident that the networks have to do something. And if Fox's Reilly was the only one to articulate it this time around, it's not a stretch to think that the other Big Four executives are at least thinking it. They can't worry about being in proximity to violent real-life tragedies; unfortunately, they happen with enough frequency that any show or movie could be citied for vicinity-induced poor taste. And they can't worry about whether airing shows like The Following at 9 p.m. is too early; Dead first airs on Sundays a 9 p.m., and in its third season alone (spoilers ahead in this sentence), we've seen zombies disembowel living humans, all sorts of undead blood and gore, a major character die during a crude C-section, and the decapitation of a non-zombie.
The Following, thanks to a big promotional push and the presence of Bacon, attracted a very respectable audience in its debut; according to the overnight numbers from TVByTheNumbers.com, it had 10.38 million total watchers before DVR viewings were added in, with decent numbers in the all-important 18-49 demographic. While the figures aren't of the blockbuster variety—the same network's Alcatraz got a bigger audience in its debut last year in the same timeslot, then declined precipitously—it did demonstrate that the violent content didn't dissuade people from sampling the show.
Whether they stay with it is anyone's guess. But this won't be the last time a network takes a big swing in order to compete with cable. Even if The Following fails, the Big Four know they're going to have to take more of these cuts in hopes of eventual success. If not, they face a very bleak 2013 and beyond.