The Revenge of Margaret Brundage, 'The Queen of the Pulps'
Her pioneering fantasy and horror magazine covers in the '30s were controversial for their raciness—and the fact that they were painted by a woman.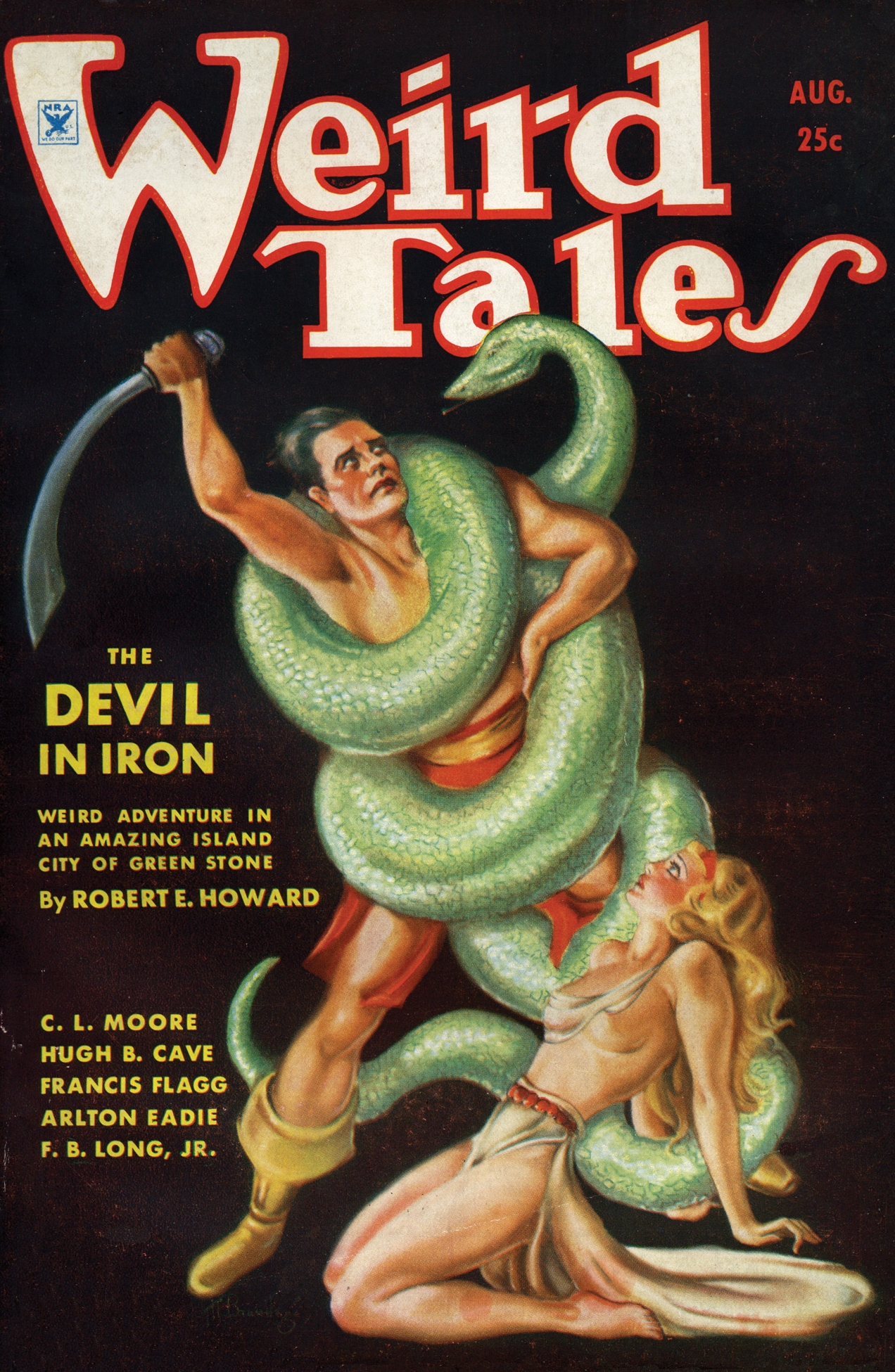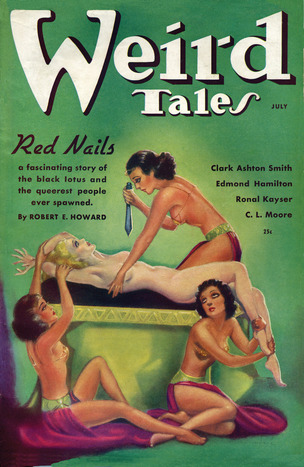 Vanguard Press
Margaret Brundage was "The Queen of the Pulps"—and is now something of a forgotten revolutionary. In the early 1930s, when pulp magazines were at their most popular, she forever changed the look of fantasy and horror with 66 steamy covers created for the legendary Weird Tales. Throughout the decade her work was ubiquitous, but by the mid-1940s it had disappeared from the magazine racks. And while she remains a legend among pulp fans for this pin-up horror art, outside the niche she is seldom mentioned.
But her obscurity may soon end. J. David Spurlock, CEO of Vanguard Press, says he plans to put the monarch back on her throne with his forthcoming book, The Alluring Art of Margaret Brundage. (Hardback and paperback will be out in April along with a deluxe, slip-cased special edition featuring 16 bonus pages.)
Before Brundage, few women worked in science fiction and fantasy, and even fewer were portrayed prominently in science fiction and fantasy art. "Whether they realize it or not, today's female fantasy artists like Olivia [De Berardinis], Julie Bell, and Rowena [Morrill] are following in Margaret's footsteps," Spurlock told me in a recent email exchange.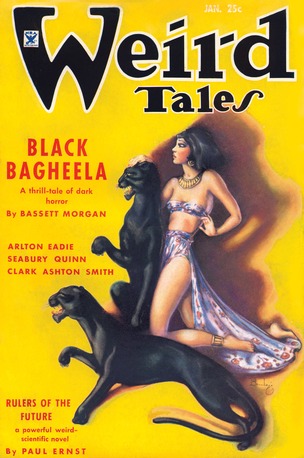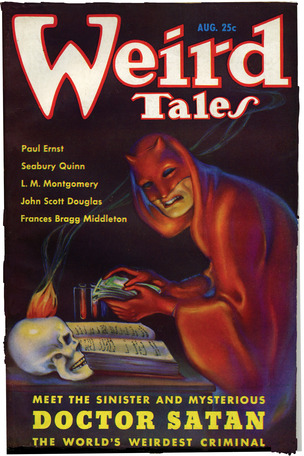 Brundage captured Spurlock's imagination early in the 1970s, when he was collecting Frank Frazetta's Conan paperback covers (the ones that Arnold Schwarzenegger modeled his film character on). Frazetta was called the "Rembrandt of barbarians," but Spurlock learned that the first artist to paint the brawny superhero was actually a woman, in Depression-era pulps—and that woman was Margaret Brundage. A few years ago, he collaborated with a major sci-fi and fantasy art collector, Stephen D. Korshak—son of 1950s Shasta sci-fi publisher, Melvin Korshak—on The Paintings of J. Allen St. John (St. John was Edgar Rice Burroughs's favorite illustrator). Korshak had been collecting Brundage art, and he urged Spurlock to investigate her "secret life."
"Most people think of her illustration as spicy, mysterious fare, and that it is," Spurlock says. "Decades before the gothic fetish craze, Brundage's lush, provocative paintings, which frequently featured smoldering, semi-nude young women bearing whips, became a focus of acute attention and controversy."
And that controversy was before "people found out that the M. in the signature M. Brundage was for Margaret—a woman," Spurlock says. "It was unfathomable that a woman would paint such material. Yet while seeming to fulfill the editor's request for titillation, she, in keeping with fine-art traditions, and her own politics, persevered to insert both her personality and her point of view into her sensuous women-in-peril pieces."
Some critics complained that Brundage's art subverted public decency, but as Spurlock says, "Margaret was actually incorporating an alternative, inconspicuous level of subversion to enact a higher level of decency. She took what was an illustration job and raised the bar: presenting women in strong roles—something far from the norm for the times."
In fact, Brundage was seriously involved with civil rights and other "progressive" causes. With her husband, Slim Brundage, they joined the wildly bohemian Dil Pickle Club during the Chicago Renaissance, where they knew such "radical luminaries" as Djuna Barnes and Studs Terkel. She focused on equality of the sexes and races by educating the poor to succeed through art, leading to her to become active in Chicago's Bronzeville African-American art community.
The Alluring Art of Margaret Brundage is almost two books in one, focusing alternately on her art and her secret life. It's also a tale about America. "Understanding Brundage's life, from 1900 to 1976, touches on so much turbulence," Spurlock says. "From women's suffrage to, her classmate Walt Disney narrowly escaping an anarchist bombing to, the young bohemians, the Labor Movement, the pulps, the Beat generation, McCarthyism, and civil rights, it is an amazing journey."