The Motown Sound Revisited: My Five Minutes as a Temptation
When I gave that talent-show performance four decades ago, I didn't realize how little I knew about the music I so loved.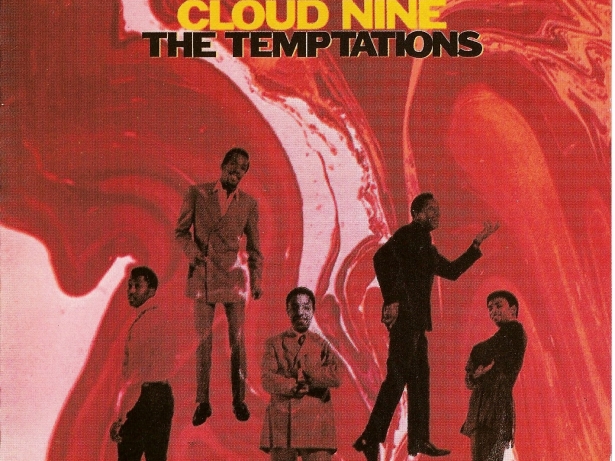 Motown
On a Saturday night in May of 1970, my friends Larry, Eric, and I, each of us then 17 years old, performed in the annual talent show of Fair Lawn High School in Bergen County, New Jersey. We chose to do an act that came naturally to us. We three upper-middle-class Jewish white boys, just months away from going off to college, impersonated the Temptations, the all-black Motown musical group, lip-syncing the lyrics in our rendition of the now-classic song "Cloud Nine."
Related Story
We had practiced our routine for weeks in my shag-carpeted bedroom, in the post-WWII split-level colonial house that I shared with my parents and sister. We played the album that contained "Cloud Nine" again and again on my Panasonic turntable as we choreographed our dance moves. Larry took the lead, deciding who would play which member of the Temps and how long we would rehearse. Eric and I, much his inferiors both athletically and academically and glad simply to be aboard for this ambitious musical enterprise, complied readily with his every command.
Though the three of us had markedly different personalities, we had in common something powerful, just a notch below our diehard habit of playing pickup basketball. What brought us together was our love of soul music, and most particularly the soul music that came out of the justly fabled locale known as Motown.
Of course, we loved other kinds of music, too. But soul music came equipped with a unique agenda. For as much as we loved listening to it and singing along to it, we most of all loved dancing to it. And the soul music from Motown Records, rhythm and blues tinged with gospel, made us want to dance as nothing ever had before.
By then we knew about Motown, of course. We had bought the records, seen its stars on "Ed Sullivan" and "American Bandstand," danced to its tunes at all our school dances, and that special sound had seeped under our skin. Smokey Robinson and The Miracles, The Supremes, The Four Tops, Martha and the Vandellas, Stevie Wonder, Gladys Knight and the Pips, the Isley Brothers, Junior Walker and The All-Stars, Marvin Gaye and his heavenly honeyed wail—it spoke to us on a level all but molecular. "You've Really Got A Hold On Me," "Baby, I Need Your Loving," "Dancing In The Street," "Please Mr. Postman," "Reach Out, I'll Be There," "I Second That Emotion," "Love Child," For Once In My Life," "Never Can Say Goodbye"—such tunes from the Motown catalogue mainlined themselves into our bloodstreams.
But perched at the peak of the Motown hierarchy were the mighty Temptations. The five young men from Detroit who made up the group debuted in 1962 and broke through in 1964 with "The Way You Do The Things You Do." Along came other hits—"Beauty Is Only Skin Deep," "Get Ready," and "My Girl." "Cloud Nine" had come out as a single in 1968, the Temps venturing away from romantic ballads and into what came to be called psychedelic soul, landing Motown its first Grammy Award for Best Rhythm and Blues Group performance. More than anything, we loved how the Temptations danced, shimmying and sashaying, and perfected a signature move known as "The Temptation Walk." Eventually, with no fewer than 43 top 10 hits over 25 years, the Temptations would evolve into the most successful rhythm and blues group ever.
***
Out we bopped onto the stage of our high school auditorium for our big number, then, strutting in front of hundreds of spectators, our families, friends, neighbors and classmates. And streaming over the public address system came the guitar riff with the wah-wah pedal that signaled the overture of "Cloud Nine." And for the next three minutes and 27 seconds, Larry was lead singer David Ruffin, Eric baritone Paul Williams, and I Eddie Kendricks, he of the creamy tenor falsetto.
We performed onstage just as we had practiced. We mouthed the words in sync to the lyrics of the first stanza—all about a guy raised in the slums, in a one-bedroom shack, along with 10 other children, and hardly ever enough food to go around. To the thrumming bass line, the pounding congas and the blasting horns, we, too, shimmied and sashayed. As we fake-sang—all about the lazy father who "disrespected" his wife and treated his kids "like dirt"—we clapped and swayed our hips and twirled. We walked the Temptation Walk.
Yes, we had the patented Temptations moves down cold, or at least lukewarm. And all along, even though our grasp of hardship in general and poverty in particular was highly suspect —we each occupied our own bedrooms, never lacked for food and had fathers gainfully employed who treated us and our mothers reasonably well—we each nonetheless bobbed our heads peacock-style as if we somehow now embodied the very essence of Motown soul.
And then, about halfway through, I stepped out front for my solo as Eddie Kendricks, the group's co-founder. "And every man, every man, has to be free," I "sang" in an ever-ascending falsetto, the word "free" elongated into four syllables, my hands flung aloft, fingers fluttering, as if in holy-roller prayer. And at that moment, the audience, to a person, exploded in laughter. About 30 seconds later, I stepped forward again to offer the refrain, "I wanna say I love the life I live/And I'm gonna live the life I love," and laughter again erupted. I was unsure what to make of it.
***
The music of Motown speaks to me today no less than it did then. The music we love as teenagers tends to stay with us, carving a groove in our neural pathways. For 26 years, I've relied on Motown to get me through my exercise routine during New York winters. I'll put on the headset of my Sony Walkman and listen to the tunes as I walk up and down the stairwell in our 22-story building for 30 to 60 minutes. Sweating and panting, I often stop to re-enact those same dance moves. Fellow tenants navigating the stairwell purely for transportation purposes will spot me doing my stuff and feel an urge to call security. But hey, it's just me, a 60-year-old father of two still getting high on Motown.
In that respect, Motown remains for me a kind of cloud nine.
***
Only years later would I come to understand certain details about that night so long ago. For starters, back then we remained clueless about the meaning of the lyrics to "Cloud Nine." We assumed the song was about feeling good. Consider: "I'm doing fine / Up here on cloud nine / Listen one more time / I'm doing fine / Up here on cloud nine."
Eventually, I recognized that "Cloud Nine" was actually a strong dose of social commentary, a warning about drug addiction, presumably heroin in particular. After all, the song is about a man who left home looking for a job he never found and wound up "depressed and downhearted" and then "took" to cloud nine. That's where he found himself "riding high" and "free as a bird" and "a million miles from reality." The song we naively considered so celebratory was actually a cry of ecstatic anguish. And it was this anti-drug message we unwittingly delivered that night to a white suburban audience most likely as ignorant as we.
Years later, too, I would see that talent show in context. In 1970, race relations in America still qualified as incendiary. We performed our act only two years after the assassination of Martin Luther King Jr., only four years after the founding of the Black Panthers, and only five years after the signing of the Voting Rights Act into law. The riots in Watts and Newark remained likewise still fresh in memory. Our country was still in the thick of the Civil Rights Movement.
Our suburban town of Fair Lawn, New Jersey, 11 miles from the George Washington Bridge, was a Caucasian enclave. The only black person I knew as a child was Marie Esposito, our maid, who came to our house once a week by bus from Paterson, a predominantly black town just across the Passaic River, to scrub our floors, dust our furniture, and babysit me and my sister.
Against this backdrop, then, Larry and Eric and I had performed pretending to be black entertainers. We three white upper-middle-class Jewish boys suffered then from what could be diagnosed as a mild to moderate form of black envy. To us, certain blacks had a certain kind of cool, and we, too, wanted with all our hearts to be cool. And so dancing to the rhythm and blues of Motown was our humble attempt to do that—making us forerunners of the generation of white wannabes who would come along 30 years later and help propel hip hop.
But in retrospect I realize that the stunt we pulled masquerading as The Temptations could be interpreted as mockery. In May, 1970, it's conceivable that what we had intended as innocent tribute could be misunderstood as satire, even as downright insulting.
Maybe that's why the audience laughed so hard at my little solo turn. Maybe the sight of a skinny white bespectacled upper-middle-class suburban Jewish teenager, looking to channel the spirit of a broken-hearted young black man from the housing projects of the Detroit ghetto, all while lip-syncing a voice so flamingly, flamboyantly falsetto—well, maybe it came off as absurd.
***
In May of 1994, 24 years after the talent show, an incident brought me full circle back to Motown. On duty there as a newly hired vice president at a New York public relations firm, I was at Ellis Island attending a dinner ceremony for an organization formed to preserve diversity in America and pay homage to the immigrant experience.
About halfway through dinner I left our table to take a stroll around the premises. As I turned a corner, there, coming toward me, flanked by associates, was Berry Gordy, Jr. The Berry Gordy, Jr., a.k.a. Mr. Motown. He had founded Motown Records in 1959. He had discovered Smokey Robinson and The Miracles. He had signed Mary Wells, Marvin Gaye, The Four Tops, Gladys Knight and the Pips, Martha and the Vandellas, Stevie Wonder, the Jackson Five and, yes, the mighty Temptations. He was the mastermind who had engineered the music that had kept me high from boyhood on.
"Hello, Mr. Gordy," I said with my hand extended. "Hello," he replied, and shook my hand. "You're responsible for a lot of great music," I said. "Thank you," he responded.
I could have said more. I wanted to say more. I would have told him about how Larry and Eric and I had simulated The Temptations performing "Cloud Nine" at our high school talent show in 1970. And how we had just wanted to be cool. And how we had meant it as a tribute And how my little solo drew a big laugh.
I would have told him, too, how deeply I loved the music of Motown, how much soul music spoke to me, how I danced to it while going up and down the stairwell in our apartment building.
But somewhere along the line, my infrequently deployed capacity for common sense kicked in, and I thought better of it. I had gotten the opportunity to pay my respects to Berry Gordy, Jr., and realized I should leave it at that. What I had told him he no doubt already knew. He probably knew everything I left unsaid, too.