The Defiant, Optimistic Russian Poetry That Inspires Ayana Mathis
The 'Twelve Tribes of Hattie' author shares her thoughts on a 1937 work by Osip Mandelstam. Plus: a song!
By Heart is a series in which authors share and discuss their all-time favorite passages in literature.
When I asked Ayana Mathis, author of The Twelve Tribes of Hattie, to choose a favorite literary passage, she responded with a brief, incandescent poem by the Russian poet Osip Mandelstam. With Boris Pasternak and Anna Akhmatova, he was a member of Russia's Guild of Poets, an influential St. Petersburg collective that emerged in the years before World War I.
Related Story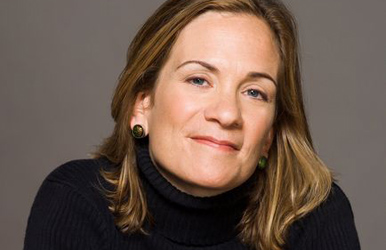 In 1933, Mandelstam sealed his own fate with 16 searing lines of verse performed before a small group of other writers. Now called "The Stalin Epigram," the poem depicts Josef Stalin as a huge, black-booted tyrant with a "cockroach mustache" who eavesdrops on the public for stray whispers of disloyalty—and executes nonconformists with glee. The poem's brazen defiance unleashed on Mandelstam political repercussions that led to exile, imprisonment, and ultimately, his death.
Yet beauty—fierce, immolating beauty—was the subject of Mandelstam's late work and of the poem that Mathis chose. In her essay, Mathis praises Mandelstam's ability to be wonderstruck, even in a darkening, war-torn world, and suggests that hope can shine forth out of the strangest places. The plaintive questions of "And I Was Alive," she notes, were addressed in another work written that same year—halfway across the globe, and by an unexpected voice.
The Twelves Tribes of Hattie (Alfred A. Knopf) is Ayana Mathis's first novel and the current selection for Oprah's Book Club 2.0. This version of "And I Was Alive," is translated by Christian Wiman.
---
"And I Was Alive," by Osip Mandelstam
And I was alive in the blizzard of the blossoming pear,

Myself I stood in the storm of the bird-cherry tree.

It was all leaflife and starshower, unerring, self-shattering power,

And it was all aimed at me.

What is this dire delight flowering fleeing always earth?

What is being? What is truth?

Blossoms rupture and rapture the air,

All hover and hammer,

Time intensified and time intolerable, sweetness raveling rot.

It is now. It is not.

(4 May 1937)
Ayana Mathis: This is Mandelstam's last poem, or very likely his last poem, though we cannot know for certain. It is certain that he died exhausted and malnourished and hypothermic in December of 1938 near Vladivostok in transit to one of Stalin's gulags. He was not yet at the camps when he wrote this poem, but I have always read it as a kind of frenzied homage to an ultimate reality, made manifest in the material world.
Bonus: A Musical Interpretation
We asked Fasano, a Brooklyn-based songwriter on Godmode Records, to interpret Mandelstam's poem musically. "I think the poem captures an urgency that I wanted the music to represent," he said. Like Christian Wiman's translation of the original Russian, Fasano took some interpretive liberties with the original lyrics, yet the changes help bring out the poem's original intention and tone.
There is a wild joy here, the kind that children feel but can not articulate, joy that is lost slowly to the accumulation of the quotidian facts of our lives, and experienced again, if we are fortunate enough, through some kind of transformative experience on a grand scale—sorrow or extreme hardship or terror. Mandelstam's is a complicated, violent joy, a "rupture and rapture," so powerfully evoked that the reader feels the "hover and hammer" of existence as a physical sensation.
And then there is this: In Harlem in 1937, the very same year that Mandelstam wrote his poem, Zora Neale Hurston published Their Eyes Were Watching God. In the opening pages of the novel we find Janie, the protagonist, lying on the ground beneath a blossoming pear tree. Hurston writes, "Dawn and doom was in the branches." Janie is a young girl, and though her experience of the world's mysteries is twinned with her sexual awakening, she is nonetheless wonderstruck. In the penultimate year of his life, Mandelstam considers the pear tree and asks, "What is being? What is truth?"
Across the world and across circumstance, Hurston's Janie looks up at the blossoms and answers, "It was like a flute forgotten in another existence and remembered again."
What is this striving and awed humanity of ours? It is encouraging, is it not, this evidence of the seeking soul of which we are possessed?