Like Downton, the USA Network legal drama examines power dynamics within a gilded enclave. Like Buffy, it taps the underlying anxiety of its setting. Like both shows, it's very worth watching.
USA
A decade and a half ago, American TV created the best teen drama ever made, based on the absurd premise that a Southern California high school must fight off periodic attacks by vampires, werewolves, demons, and praying mantises disguised as MILFS. Buffy the Vampire Slayer succeeded because that central metaphor, though ridiculous, dramatized a deeper truth. For teen-agers, high school really is a life-or-death struggle against monsters.
Related Story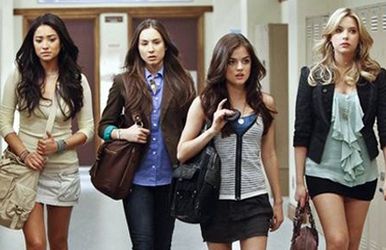 Tonight marks the winter premiere of the USA Network drama Suits. Like Buffy, Suits draws its power from a literally impossible premise: Its central character, an associate at a high-priced New York law firm, has not actually attended law school or passed the bar. That premise of imposture—with its constant panicky fear of exposure—is a powerful metaphor for the top level of the legal profession in our time.
The big-firm life may is in many ways a cage, but it is a distinctly gilded one. People still in their 20s make six-figure salaries and five-figure bonuses, and give advice to powerful corporations and famous clients. The offices are splendid, the support services (libraries, secretarial staff, etc.) sumptuous. All the firms ask is unremitting toil; those hours of drudgery help block out one all-but-inescapable question: What am I doing here? How did three years of law school transform me from a bright young adult into a deity worth $300 an hour?