An awards-season junkie picks which films will be in contention after Thursday morning.
Various
Predicting the Academy Award nominations is a famously inexact science.
Related Story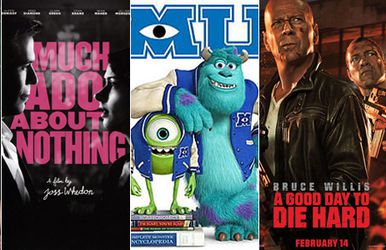 There are the contenders singled out by precursor awards groups like the Directors Guild, the Screen Actors Guild, and the Hollywood Foreign Press, all of which have varying degrees of overlap with those who vote for the Oscar nominees. (In the case of the Hollywood Foreign Press, which votes for the Golden Globes, that's no overlap at all—though they can reflect a certain amount of buzz a film is receiving.) There's gauging the rising and falling levels of enthusiasm and support a film is receiving—it was not long ago, for example, The Master was considered the frontrunner to win Best Picture, and now the film and its actors would find themselves lucky to be nominated at all. One should consider the makeup of the Academy, which, famously, skews old, white, and conservative, and how the nominees are selected. In the major categories, contenders must receive a certain percentage of number-one votes on ranked ballots.
So though there's no surefire rule for predicting the nominees, it's always fun to take a stab it. Especially for someone like me, who has followed the the award season thus far to an almost pathetically obsessive degree. So here's my best guess at the films and people that will be nominated Thursday morning (in the categories that the widest range of people likely care about).