A new multi-touch puzzle game for the iPad and iPhone is about form, not function—and it's about to become a status symbol.
Hundreds (created by Adam Saltsman and Greg Wohlwend)
Some media exists for you to "consume": to read, to watch, to play. Even though a book, television show, or video game isn't destroyed by this encounter like a cheesesteak or a firework might be, the creative work is meant to be made a part of ourselves. To transform us in some way.
But other forms of media don't aspire to become incorporated. They skate along the surfaces of our lives rather than penetrating them. Fashion is a literal example, covering our skin rather than our centers. Much of today's modern fine arts are this way too; the gallery and the museum are places to be a certain kind of person, to perform an identity, much like certain clubs or restaurants are places to be seen. And some media work both on the surface and when incorporated. Carrying a copy of Mark Z. Danielewski's experimental novel House of Leaves has for one crowd much the same effect as wearing Christian Louboutin shoes for another, but the novel can be read for its content in addition to being displayed for its cultural cachet.
Related Story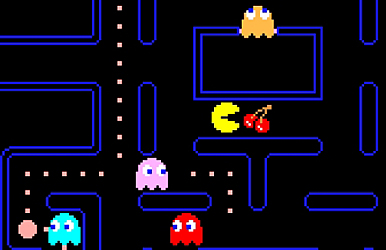 Design is one overly simplified name for the surfaces of media. Despite the legacy of the Bauhaus in today's Apple electronics and their knock-offs, and even despite the oppressive functionalism of fields like interaction design, design really embodies what we don't use, what doesn't get transferred from an object to its reader, viewer, player, or user. This is also why design is the register on which things become cool. Coolness isn't consumable. Cool isn't what something is about, but just what it is, all at once.