Jeffrey Eugenides's recent to advice to young writers is precious, derivative, and wrong.
Public domain / Reuters / AP
Anthony Trollope's Autobiography was famously short on advice about the seriousness of the writer's task, and famously long on more practical concerns. Typical is his brief discussion of his novel The Claverings:
The Claverings, which came out in 1866 and 1867, was the last novel which I wrote for the Cornhill; and it was for this that I received the highest rate of pay that was ever accorded to me. It was the same length as Framley Parsonage, and the price was £2800. Whether much or little, it was offered by the proprietor of the magazine, and was paid in a single cheque.
Related Story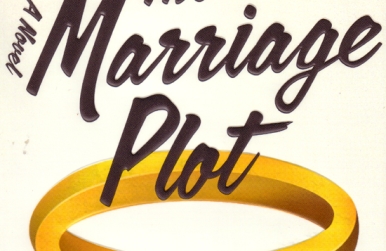 There's a little more about plot and characters, but not much. Instead, what's given pride of place is where the book appeared, how long it was, what it cost, and how he got paid. At another point in the Autobiography, Trollope explains that he gave himself a certain number of pages to write a day—and if he finished a novel before his set number of pages were complete, he'd start another. It's almost like he thinks of writing as a job.
Trollope published the Autobiography after his death; the studiously unromantic approach revealed therein torpedoed his reputation. This is somewhat ironic in light of Jeffrey Eugenides's recent piece in the New Yorker, adapted from his speech to the winners of the 2012 Whiting Award. Following Nadine Gordimer and Christopher Hitchens, Eugenides encourages young writers to write as if they're dead. By this, he means that they should write without regard to popularity, or, as Hitchens says, "as if the usual constraints—of fashion, commerce, self-censorship, public and, perhaps especially, intellectual opinion—did not operate." Thus, in the one work that Trollope actually did write knowing it would appear after he died, the author did exactly what Hitchens says he should, speaking truth without regard to reputation. And that truth was that he'd spent his life writing for commerce and the public in exactly the manner that Hitchens said he shouldn't.