Director Kathryn Bigelow's latest is a cinematic tour de force, but one open to moral questioning.
Sony
Khobar, Saudi Arabia, May 29, 2004: A terrorist faction affiliated with al-Qaeda attacks two oil installations, killing 19 foreigners and 3 locals.
London, July 7, 2005: Four suicide bombers blow themselves up on public transit during rush hour, killing 52 civilians.
Islamabad, September 20, 2008: A dump truck laden with explosives detonates in front of the Marriott Hotel, killing at least 54.
Khost, Afghanistan, December 30, 2009: A suicide attack against Forward Operating Base Chapman kills 9, including 7 members of the CIA.
For all the political talk of the War on Terror, it's a war that remains largely an abstraction in post-9/11 America, with long periods of relative silence punctuated by occasional news of a terrorist attack overseas. Zero Dark Thirty, the stunning new film by director Kathryn Bigelow and screenwriter Mark Boal, has been widely, and accurately, described as a "procedural," an intercontinental detective story about the hunt for Osama bin Laden. But it is also an unconventional war movie about an unconventional war, one in which those on the front lines are not principally soldiers and marines, but intelligence analysts and operatives. For them, the war is not a series of loosely connected news events, but a daily, agonizing reality.
Related Story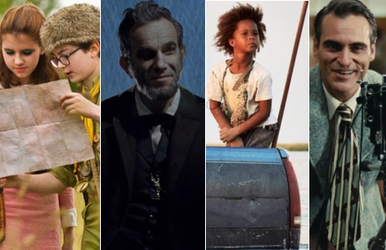 It is already difficult to discuss Zero Dark Thirty without discussing its attendant controversies, and I won't try. But before wading into these, let me say that, judged purely on cinematic grounds, Zero Dark Thirty is a tour de force, and the best film of the year. Bigelow and Boal's prior collaboration, The Hurt Locker, was extraordinary in its execution but relatively narrow in its ambitions, a series of snapshots from a life lived at unthinkable extremes. With Zero Dark Thirty, the filmmakers bring the same meticulous eye and sense of harrowing immediacy to a story of vastly greater scope.