TV in 2013 Will Have More Hillbillies, Nicki Minaj, and (Thankfully) Tina Fey
A look at the storylines that will dominate the upcoming television year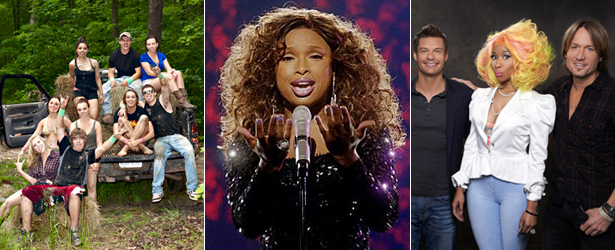 MTV; NBC; Fox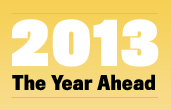 Atlantic writers preview the stories, trends, and ideas to watch.
See full coverage
TV changes surprisingly fast. Twelve months ago, who would have thought that Downton Abbey, a historical costume soap opera that airs on PBS, would become household name? Or that the most promising first season of dramatic TV in a long time would spiral into the implausible, frustrating mess like Homeland did? From Britney Spears's ho-hum X Factor debut to Lena Dunham's meteoric rise and epic backlash and backlash to backlash, 2012 was an ... interesting year in TV.
This coming year might be, as well. Here are six stories to keep an eye on.
1. The Rise of Redneck Reality TV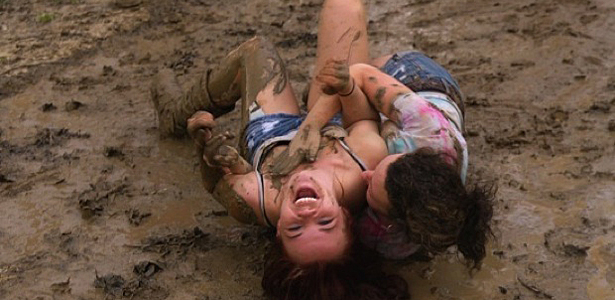 For years now, real housewives, Jersey guidos, love-hungry bachelorettes, and Kardashians have dominated reality TV, creating a cult of followers who drooled over these their famous-for-being-famous idols' opulence and vapidness, and relished in the guiltiness of their pleasures. Not anymore. The Real Housewives franchise is seeing its popularity wane. Snooki and her merry band of juiceheads are finally leaving Jersey Shore for good, and the backlash against Kim Kardashian's televised 72-hour marriage is almost immeasurable.
To find the next great source of unscripted entertainers to satisfy American voyeurs, networks have turned to the heartland. The poster child for this shift is Honey Boo Boo, the pint-sized aspiring pageant star and her rural Georgia family are among this past year's biggest breakout stars. The A&E series Duck Dynasty, about a family that manufactures hunting gear, earns higher ratings than reality juggernauts Survivor and The X Factor, while shows like Pawn Stars, Storage Wars, and Gold Rush are among the most-watched cable series of the year. 2013 will see MTV try to replace that Jersey-sized hole in its lineup with Buckwild, about nine kids raising a ruckus in West Virginia, while TLC will debut Welcome to Myrtle Manor, about life at a trailer park.
2. The Celebrity Judge Backlash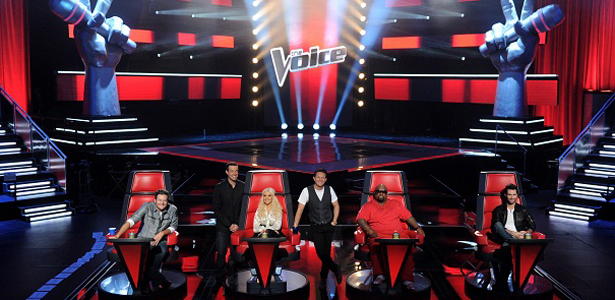 When American Idol re-launched the idea of talent tournaments as TV-ratings gold, few American had heard of Simon Cowell or Randy Jackson, and only slightly fewer remembered that Paula Abdul still existed. Yet this unlikely combination of unknowns (and used-to-be-knowns) made up the most captivating, surprising, and productive judging panel ever seen on reality TV competition shows.
Fast forward a decade to the current glut of karaoke series, and none of those adjectives—unknown, surprising—can be used to describe the batch of judges being cast. The Ellen DeGeneres experiment was a one-season failure, but Idol still hired Jennifer Lopez and Steven Tyler for two seasons of toothless critiquing. In its third season, the excitement surrounding the quartet of judges on The Voice has softened considerably, with each panelist now more closely resembling a stock character—petulant diva (Christina Aguilera), gee-golly charmer (Blake Shelton), greasy schemer (Adam Levine), and enigmatic cool dude (Cee Lo)—than a judge. Kelly Clarkson, Jennifer Nettles, and John Legend were woefully uninspiring on the little-watched Duets, while Britney Spears and Demi Lovato on The X Factor have contributed to what might be the most boring judges' table ever to grace reality TV.
In 2013, Mariah Carey, Keith Urban, and Nicki Minaj join Idol, while Shakira and Usher will fill in on The Voice. Millions of dollars are being thrown at them, and all the commercials for the seasons are touting their involvement. Little promotion, however, is being given to the aspiring music superstars supposedly being searched for on these shows. That's because none of the recent victors, with the possible exceptions of Kris Allen and Phillip Phillips, have turned out to be successful. If that trend should continue, expect audiences to grow tired of celebrity antics on the judging panel, and a move back towards rewarding shows that focus on discovering new talents rather than cashing in on old ones.
3. Chances at Redemption for "Hate Watches"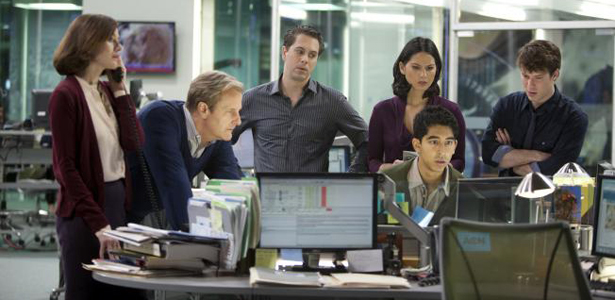 When the Smash pilot aired last winter, critics loudly praised its production value, invigorating musical numbers, and the thrilling rivalry it set up between two aspiring actresses. HBO's pilot for The Newsroom, while earning slightly more measured accolades, still won over a lot of reviewers with its utter Aaron Sorkin-ness: rousing monologues, astute observations on the state of the media, a killer performance from Jeff Daniels. But the promise shown in both pilots just made the two series' quick creative declines all the more startling. "Hate watching" became the trendy term used to describe viewers' relationships to these shows.
But both earned second seasons, and both may be on track to fix what went wrong. To begin with, the shows now boast some of the industry's best talent behind the scenes, and feature sprawling ensembles of incredibly gifted actors. Smash fired its showrunner, excised its most frivolous characters, and hired on exciting new stars, including Jennifer Hudson and current toast of Broadway, Newsies' Jeremy Jordan. Despite a wonky middle run, The Newsroom towards the end of its first season regained some of that magic it showed in its premiere, and seems to be incorporating the feedback that followed its initial stumbles. Sorkin himself has admitted to hearing the backlash loud and clear. Smash and The Newsroom should have been great shows. Now, they just might be.
4. Too Many Comedies?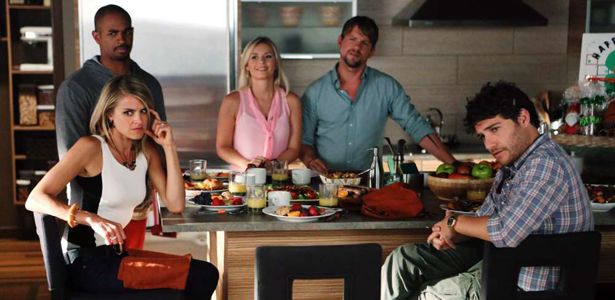 It wasn't that long ago that critics were mourning the death of the network comedy, with Everybody Loves Raymond taking with it the last loyal fanbase when it signed off air. Thanks to the popularity of sitcoms like The Office, Modern Family, and The Big Bang Theory, and the inventiveness of series like 30 Rock and Community, the tune quickly changed: Comedy is back!
Now, though, we may be approaching peak funny. NBC, ABC, CBS, and Fox all, for the first time, have comedy blocks on at least two nights each week. There is no shortage of strong, clever new series, either: Happy Endings, New Girl, Suburgatory, Don't Trust the B**** in Apt. 23, The Mindy Project. But with the exceptions of Modern Family, The Big Bang Theory, and Two Broke Girls, these shows boast pretty pathetic viewership numbers. While an embarrassment of riches is not necessarily a problem, it becomes one when it also leads to embarrassing ratings. Expect some very serious cancellations of fairly funny shows.
5. Will There Be a Breakout New Show?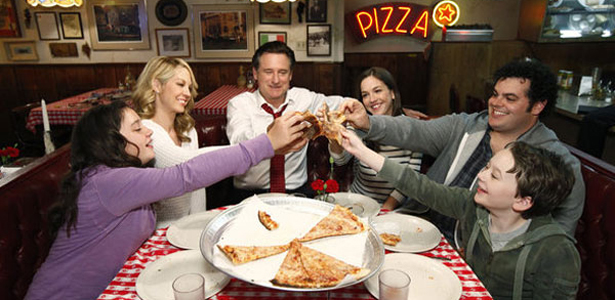 This fall's slate of new series came prepackaged with it plenty of hype. Vegas brought Dennis Quaid and Michael Chiklis together on the small screen. Last Resort featured a promising and ambitious premise, and stellar performance from Andre Braugher. Nashville soared creatively, finally fulfilling all the potential we've long thought there was in the musical TV series. Yet none of these shows managed to break out with viewers. In fact, of all the new series this season—comedy or drama—only NBC's Revolution has shown a semblance of being a hit new show, whereas last year Once Upon a Time, Homeland, New Girl, American Horror Story, and Revenge were all strong from the start.
In the new year, Kevin Bacon's Fox thriller The Following premieres, as does FX's answer to Homeland, The Americans. NBC is hoping that its White House comedy 1600 Penn will catch on, too. On paper, all three series have all the ingredients to be hits ... but then again, so did Nashville, Vegas, and The New Normal. Will any of them succeed?
6. The Award-Show Host-Off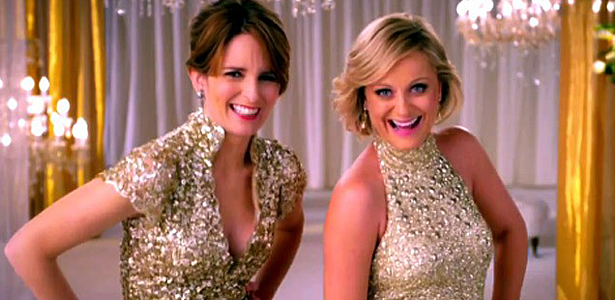 Both the producers of this year's Academy Awards and Golden Globe Awards telecasts deserve credit for finally deciding to shake things up with their ceremonies. The Oscars drafted Seth MacFarlane, the mastermind behind Family Guy and Ted, to emcee this year's big night. A guru of fart jokes, MacFarlane is an unexpected choice for the gig, following the more traditional pick of Billy Crystal and the misguided but buzz-chasing selection of duo Anne Hathaway and James Franco. It's likely that most viewers don't even know what MacFarlane looks like, and his humor is undeniably of a different brand for Academy—but both of those things are what makes this year's telecast, for the first time in ages, actually exciting.
And after a series of Golden-Globes-as-Hollywood-Roasts starring Ricky Gervais as smarmy emcee, the Hollywood Foreign Press's ceremony this year will be hosted by the dream team of Tina Fey and Amy Poehler. The easy chemistry and good-natured sense of humor the two comediennes and great friends share will offer a welcome change from Gervais's mean-spirited performances. Plus, there may not be two humans in Hollywood who are more likable than Fey and Poehler.
Just by announcing this year's hosts, the Oscars and Globes secured their status as appointment viewing. Now, it's a matter of which one will end up being more entertaining TV.