The Very Best Cookbooks of the Year
A guide for chefs and food lovers alike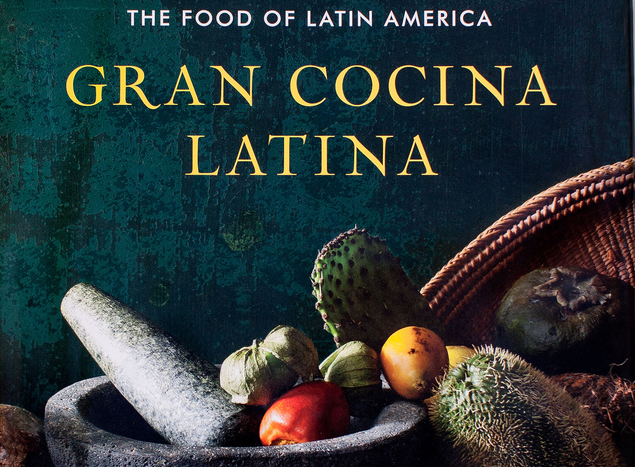 Gran Cocina Latina: The Food of Latin America, by Maricel E. Presilla
Few years yield books as encyclopedic and scholarly as this. Presilla, a culinary historian with a Ph.D. in medieval Spanish history, traveled everywhere in Latin America to bring an anthropologist's curiosity and trained cook's eye to the food of villages and cities. The result is the year's essential reference work, the first I've seen to comprehensively treat many countries whose food increasingly turns up in new restaurants--Peru, Ecuador, Brazil, Cuba, of course Mexico--along with cuisines we never see, like those of Nicaragua, Uruguary, Paraguay.
As huge as the book is, it's designed to be usable by cooks, with chapters organized by ingredients and families of dishes, rather than by the many countries or ethnic influences Presilla carefully traces. From her years of running two successful and well-regarded Hoboken restaurants, Zafra and Cucharamama (for which she won a James Beard award last year), she knows what's practical. So alongside a complete explanation of the botanical history of the ubiquitous yuca, she'll talk about the virtues of canned yucca. In a section on the yet more ubiquitous potato she'll say, "Most of the time plain old russets will beat all the fancy competition for that crucial Andean mealiness." Here is a guide you must have for familiar dishes like ceviche, tamale, black bean soup, and moles, with multiple variants and simple master recipes. But even more than that, Presilla imparts her own joy in learning and cooking new foods.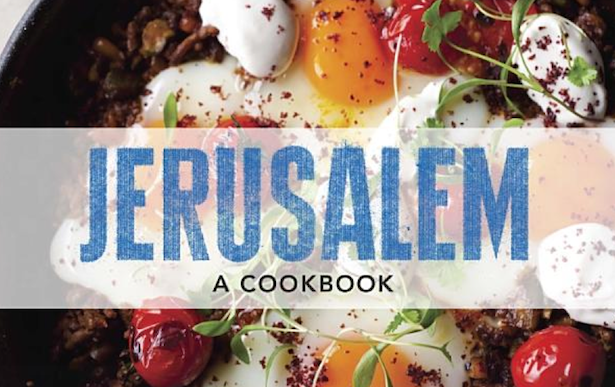 Jerusalem: A Cookbook, by Yotam Ottolenghi and Sami Tamimi
There are two "it" cookbooks this year, and Jerusalem is the ittier, a modern portrait of the food of Israel taking into account pretty much every Mediterranean culture, including trendy ones the food-aware are dutifully incorporating into their cooking, like Italian, Moroccan, and Turkish. It's so popular because Ottolenghi, a successful restaurateur and writer in England, has developed something of an international cult following for his stylish and imaginative vegetarian dishes and column in The Guardian. And this book has been such an insider hit, I would argue, because American Askenazic Jews love finding "Jewish" food that corresponds to the way they like to eat, rather than the schmalz, potatoes, and cabbage of their grandmothers.
Whatever the rich cultural antecedents--which include those of Ottolenghi's German-Italian academic parents, who raised him in Jewish West Jerusalem, and of Tamimi's Muslim parents in East Jerusalem--this food, with its emphasis on vegetables, north African spices, and Mediterranean condiments, slots exactly into what people are cooking today. Example of being exactly on trend? Shell pasta in a hot sauce of Greek yogurt with garlic, peas, pine nuts, Aleppo pepper, torn basil leaves, and feta. It's a cream sauce with tang and without fat. Roast beet with more Greek yogurt, red chile, date molasses, and za-atar, garnished with toasted hazelnuts and crumbled goat cheese. Roast chicken thighs with Jerusalem artichokes, garlic, saffron, lemon juice, and tarragon.
Little of it is recognizably Jewish, most of it is recognizably good--and friends declare a very high batting average for recipes that has them putting in advance orders for Ottolenghi, full of more-elaborate food of the kind that made his London restaurants successful. (It came out before Jerusalem in England, but will be published here next spring.) By then, you might lose the cachet you still get by saying, as you bring a bright dish to the table, "It's Ottolenghi." So start here.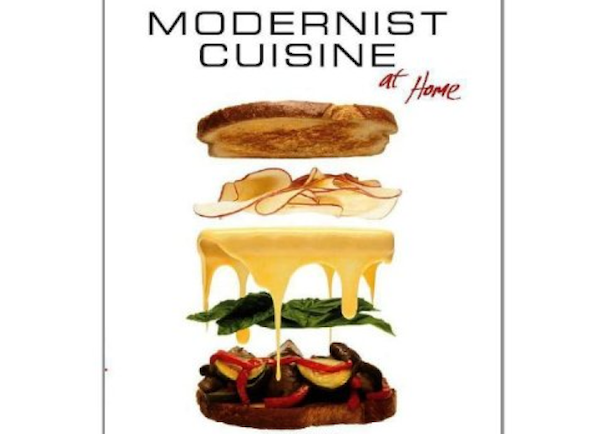 Modernist Cuisine at Home, by Nathan Myhrvold and Maxime Bilet
The other "it" cookbook of the year is Modernist Cuisine at Home, the follow-up book to last year's monumental six-volume Modernist Cuisine, which I wrote about here and think is the food-related publishing event of the past decade. Any serious cook must have it, if only for the masterly, encyclopedic, beautifully laid-out explanations of technique and history and sanitation. And it's full of cool pictures. But its current list price on Amazon is $567, and isn't particularly user-friendly for anyone who wants to head straight to the kitchen.
Modernist Cuisine At Home is also oversized and boxed and full of cool pictures, but costs a relatively modest $120. As with the five-volume set, the editorial team assembled by Nathan Myhrvold, the tech visionary and indefatigably experimenting cook, along with his main chef, Maxime Bilet, has made every spread beautiful and neat just to open and look at. Like its predecessor, each entry is meant to teach; unlike its predecessor, though, this volume is geared to a lower-tech kitchen.
And pretty much every spread shows underlying techniques and tricks you likely never thought of. For instance, a simple quinoa salad with cauliflower--it just requires a pressure cooker, and it's really fast--it takes just four minutes of cooking for the quinoa, something that never occurred to me to try, and includes the tip of freezing a baking sheet to cool the cooked grain for the salad. And cauliflower is rendered palatable (i.e., invisible) to doubters by being shaved over a mandoline or grated on a Microplane grater, mixed with green apple, celery, pine nuts, currants, and a hone-vinegar and lemon dressing. Easy, right? And good for winter. And not what you'd expect from this book.
Some of the techniques that will likely change your own regular practices include "low-temp oven steak," which involves first freezing steaks or any other tender cut of meat, quickly searing them, then putting it into the oven at the lowest temperature until a digital thermometer reads 133 F (or your desired degree of doneness). This, Myhrvold explains, yields meat that's evenly done to exactly the degree you want, rather than meat with an overdone exterior and underdone dead-center.
And there are unexpected forays, such as deconstructed carnitas that just require a pressure cooker and provide incidental lessons in braising meat, which the authors extend on the next pages to other braised recipes: steamed omelets that, like the frozen-then-low-temp steak, result in a completely uniform doneness and texture that the authors assure us is tender and delicate, as well as braised short ribs that, of course, require a sous-vide setup, the $300-or-so vacuum-bag and controlled water-bath machine that started being a foodie must last year--and a set-up, on a larger scale, that most restaurant cooks routinely use for short ribs, though they almost always fail to say so.
I still think you should go into debt to get the six-volume set--but that's just for hardcore cooks who want an invaluable reference. This is the book for anyone who wants to understand her or his kitchen better, and have a taste of what all the controversy over sous-vide and xanthan gum has been about.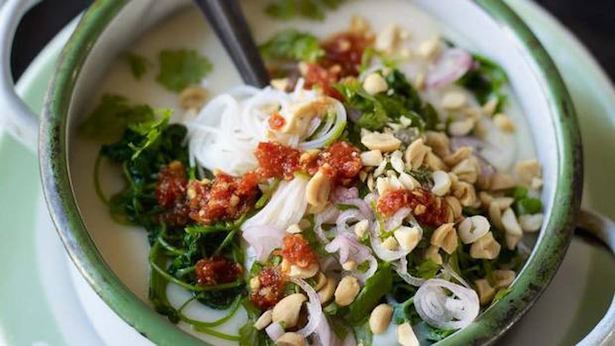 Burma: Rivers of Flavor, by Naomi Duguid
Naomi Duguid, a tireless wanderer, a photographer with marvelous eye, and a teacher of cooking classes in Chiang Mai, Thailand, has a deep knowledge of Asia from her decades of chronicling and writing about village food in books like Hot Sour Salty Sweet and Seductions of Rice. She traveled all over Burma when the kind of cultural opening we saw this year was still a dream, and by good fortune the release of Burma: Rivers of Flavor coincided with President Obama's November visit.
She found a cuisine related to the Thai food she knows so well--chiles, ginger, lemon grass, turmeric, fish sauce, tomatoes as a condiment--but different in some of its building blocks, like shallot oil, fried garlic, chile oil, and, for protein, toasted chickpea flour and pan-roasted peanuts. Once you have a few of these on hand, you can make easy dishes like golden egg curry, the boiled eggs quickly deep-fried to give them a sizzling crust, and put in a fresh tomato-chile sauce with fresh sliced cayenne chiles, or an easy stir-fry of pork tenderloin with star anise and palm sugar water. And as usual, Duguid has new ways to make rice, like jasmine rice with shallots, cinnamon stick, turmeric, and coconut milk, which sounds celebratory. The real influence the book is likely to have on your cooking, though, are the salads and soups--what sound to be the real glory of Burmese food--easily assembled from various vegetables and leftover meats dressed with lime juice, shallot oil, and various fresh herbs that give them new life.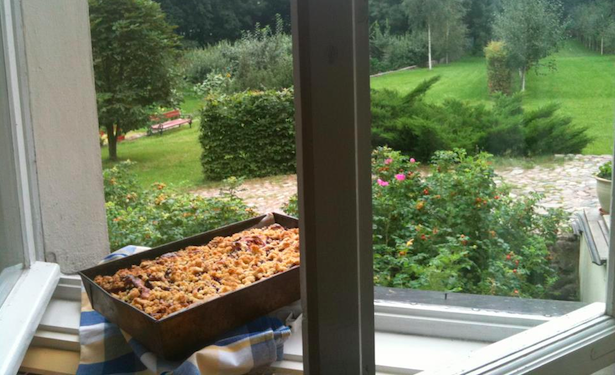 From A Polish Country House Kitchen: 90 Recipes for the Ultimate Comfort Food, by Anne Applebaum & Danielle Crittenden
"How many kinds of boiled potatoes can you make?" friends would ask Anne Applebaum, a columnist for the Washington Post and Slate and recipient of a Pulitzer prize for Gulag: A History, and Danielle Crittenden, managing editor of blogs for Huffington Post Canada, when they announced they were collaborating on a Polish cookbook. Yes, it sounds like a joke in search of a punch line. But the authors, inspired by a "magical summer visit" to Chobielin, a town three hours from Warsaw--where Applebaum's family bought a manor house that had dilapidated under Communism--set out to recreate "the food of a high culture, now reborn," trying, as Applebaum's husband's ancestors had done "in their Bronx apartments, to re-create the cuisine of a homeland that still calls to us."
They didn't set out to write a perfectly authentic book--they left out the tripe and the duck blood soup, but kept in the beet, mushroom, and sorrel soups, chopped salads, cucumber with sugar and white vinegar, herring with sour cream and apples, pierogi, and cabbage rolls, chicken in a pot (with rice, not potatoes), kasha, looking to lighten them where possible. And they explored the overlap between Polish and Jewish foods (chicken, borscht, honey cake, flourless poppy-seed torte), which are closely related, despite the country's historic virulent anti-Semitism. So there are matzoh balls.
And, because the writers are journalists with a scholarly bent, they evoke Anna Karenina and the country's experience under Communism. There are things you'll want to try soon--many kinds of infused vodkas, a "weeknight roast chicken" stuffed with bread crumbs, dill, and parsley that mix with the pan juices to provide a fragrant thickened gravy. And the handsome, plentiful color pictures will help persuade boiled-potato doubters that this is a cuisine to take seriously.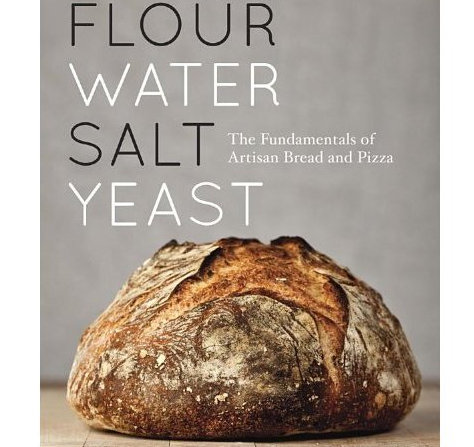 Flour Water Salt Yeast: The Fundamentals of Artisan Bread and Pizza, by Ken Forkish
It used to be that the only exposure home enthusiasts had to natural yeasts, starters, and fermentation was homemade bread. Now it's all beer and home brewing and basement hard cider, as a number of this season's books focus on. But Ken Forkish, who spent 20 years in Silicon Valley before opening Ken's Artisan Bakery in the not-yet-happening Portland of 2001, has written a new guide to yeast, bread, flour, and fermentation that is a worthy addition to a shelf that includes the works of Carol Field, Jeffrey Hamelman, and Chad Robertson, of Tartine Bakery--all influences Forkish learned from, including, in the case of Robertson, through apprenticeship.
Forkish goes beyond other books I've read by experimenting with his own mixtures of wheat, rye, and whole-wheat flours, taking influences from the wine world that surrounds him by calling them "field blends," and includes, as many other artisan-bread books do not, pizza and sweet breads. This is the book that's going to get me back into the kitchen for long projects over the holidays. And I'm starting with a new way to avert the eternal shame of not having a stone-floored, wood-burning pizza oven: pizza baked in a very hot oven in an iron skillet. The wood-fired oven is on next year's gift list.