Orcs! Battles! Backstory! At nearly three hours, the first installment of Peter Jackson's new Tolkien trilogy has too much of almost everything.
New Line
"All good tales deserve embellishment." It's a line spoken by the wizard Gandalf to Bilbo Baggins early in Peter Jackson's adaptation of The Hobbit. But it is also, quite clearly, the operating premise of the director himself.
Tolkien's fable, first published in 1937, carried the alternative title There and Back Again; the first installment of Jackson's expansive retelling might as easily be called Are We There Yet? The answer, incidentally, remains a stubborn no: Though it clocks in at just under three hours, Jackson's The Hobbit: An Unexpected Journey is merely the first passage of a trilogy. Never has it seemed it would take quite so long just to get to the middle of Middle Earth.
Related Story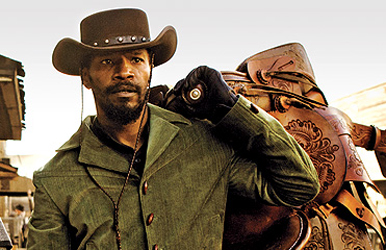 The original tale was a slender, simple one. Bilbo (Martin Freeman) leaves the comfort of his hobbit-hole in the sunny Shire to join Gandalf (Ian McKellen) and a baker's dozen of dwarves on a quest to slay a dragon and reclaim its golden hoard. There are adventures along the way, of course—with trolls and goblins and spiders the size of suitcases—but none steer the band of adventurers terribly far from their intended path.