Sorry, Quvenzhané Wallis, but Best Actress Oscar Nods Are for Big Kids
The 9-year-old star of Beasts of the Southern Wild was just six when the movie was filmed. At that age, it's virtually impossible for a kid to truly be acting.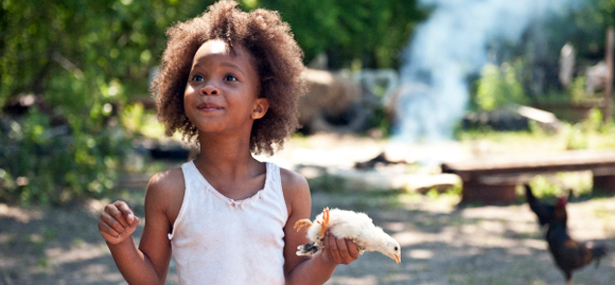 Journeyman Pictures
The Hollywood awards season hasn't quite started yet, but two women have already been deemed shoo-ins for Best Actress Oscar nods: Jennifer Lawrence, for her role as a clinically depressed kook in Silver Linings Playbook, and Jessica Chastain, for her ultra-intense CIA agent in the upcoming Zero Dark Thirty. Also a likely nominee: Quvenzhané Wallis, the adorable nine-year-old moppet at the center of breakout Sundance hit Beasts of the Southern Wild.
Wallis can't quite be called a shoo-in; the movie grossed a relatively minuscule $11 million and may not have been seen by enough voters. But Oscar experts from Gold Derby to Gurus o' Gold, are betting on her. You certainly wouldn't want to bet against her. Academy members love nominating child actors, even if they usually do it in supporting categories. Remember when 11-year-old Anna Paquin won Best Supporting Actress for The Piano in 1994? Remember how adorably petrified she looked at the podium? Who doesn't want to see Wallis reenact that scenario?
Related Story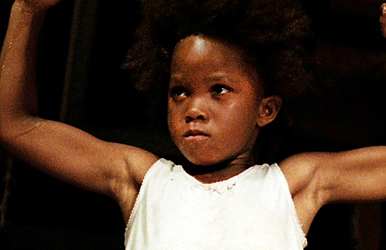 Here's who: sensible people. Wallis is just too young.
She wouldn't quite be the youngest Oscar nominee ever; that status still belongs to eight-year-old Justin Henry, who was nominated as best supporting actor for Kramer vs. Kramer in 1979. (There was also Jackie Cooper, who was just a shade younger than Wallis when he was nominated as best actor for Skippy in 1930.) But, crucially, Beasts of the Southern Wild took a few years to reach the screen. Though she's nine now, she was a mere six when the film was shot. To put it another way, she was not quite seven, which is the year developmental psychologists like to refer to as the age of reason: when kids start making decisions based on logic and causality. I'm no psych expert, but it seems to me this might be the sensible cut-off point for acting plaudits.
Acting requires some intentionality on the part of the actor, some conscious effort to adopt a persona other than his or her own. Even adult actors who get criticized for "playing themselves" are engaged in a series of more or less conscious decisions about how best to be themselves onscreen. A young child, meanwhile, likely isn't thinking at all about how to be herself, let alone a character. She's a kid, and she just "is." This is, of course, a big part of what we're responding to when we watch Wallis: her innocence and her lack of self-consciousness. She feels genuine precisely because she's incapable of being otherwise.
It comes down to what we mean when we talk about a great performance. Do we simply mean the performer in question entertained us? That they're unusually magnetic, memorable, and enjoyable to watch? If so, Wallis shouldn't just be nominated, she should take the trophy. She's hugely magnetic, and she commands the screen to an extent most adult performers could only dream of. But what she does in Beasts is not acting. What she's doing is being a great camera subject.
It's questionable, too, whether nominations even benefit child actors. If acting awards are to exist at all, they should probably have some sort of practical value. For instance, a nomination could help an actress who's been toiling in the trenches and really needs a boost—someone like Mary Elizabeth Winstead of Smashed, or Emayatzy Corinealdi of Middle of Nowhere. Conversely, if a nomination can encourage an established star to shun fluff for more demanding roles—like Matthew McConaughey in Bernie and Magic Mike and Killer Joe—then that's great, too.
But nominations for wee children? Maybe it'll be great for them and maybe it won't be. They will almost certainly land more parts—indeed, Wallis has already scored a role in the upcoming Twelve Years a Slave—but for how long? Kids who don't grow up to have the same charisma they had when they were younger may find themselves washed-up before they're even able to drive. (Seen Haley Joel Osment in any movies recently?) Also, it can't be healthy for a young child to go through the months-long orgy of adulation that is the modern Oscar season. It isn't even healthy for the adults who get nominated. If what we loved about Wallis in Beasts was how "real" she was, why are we so eager to turn her into another Tinseltown success story?
If we must nominate children for Oscars, one compromise solution—which would at least shield them from the horse-race aspect of awards—would be to reinstate the Academy Juvenile Award, an honorary statuette that used to be given out periodically to actors aged 18 and under. Launched in the wake of 9-year-old Jackie Cooper's loss to 52-year-old Lionel Barrymore in 1931 (which was generally derided as unfair), the award was given to a total of 12 kids over the years, the first being Shirley Temple in 1934, the last being Hayley Mills in 1960. Then, in 1963, 16-year-old Patty Duke became the first young winner of an "adult" acting award for her supporting turn in The Miracle Worker, and the Juvenile Award was deemed no longer necessary.
The original idea behind the Juvenile Award was that it helped child actors compete. But bringing it back could be a way of helping them not compete. This year, for instance, the Academy could simply declare Wallis the recipient during the nominations announcement, which would be a nice way of recognizing her without forcing her into a soul-destroying Best Actress campaign. It would also show respect for the grown-up Best Actress nominees, who had to make actual acting choices and embody characters other than themselves onscreen. It could be a perfect Hollywood ending for all.